Prospective Students
The Medical College of Wisconsin (MCW) is the Midwest's premiere academic medical institution, focusing on the translation of new knowledge into the improved health and well-being of the communities we serve and beyond.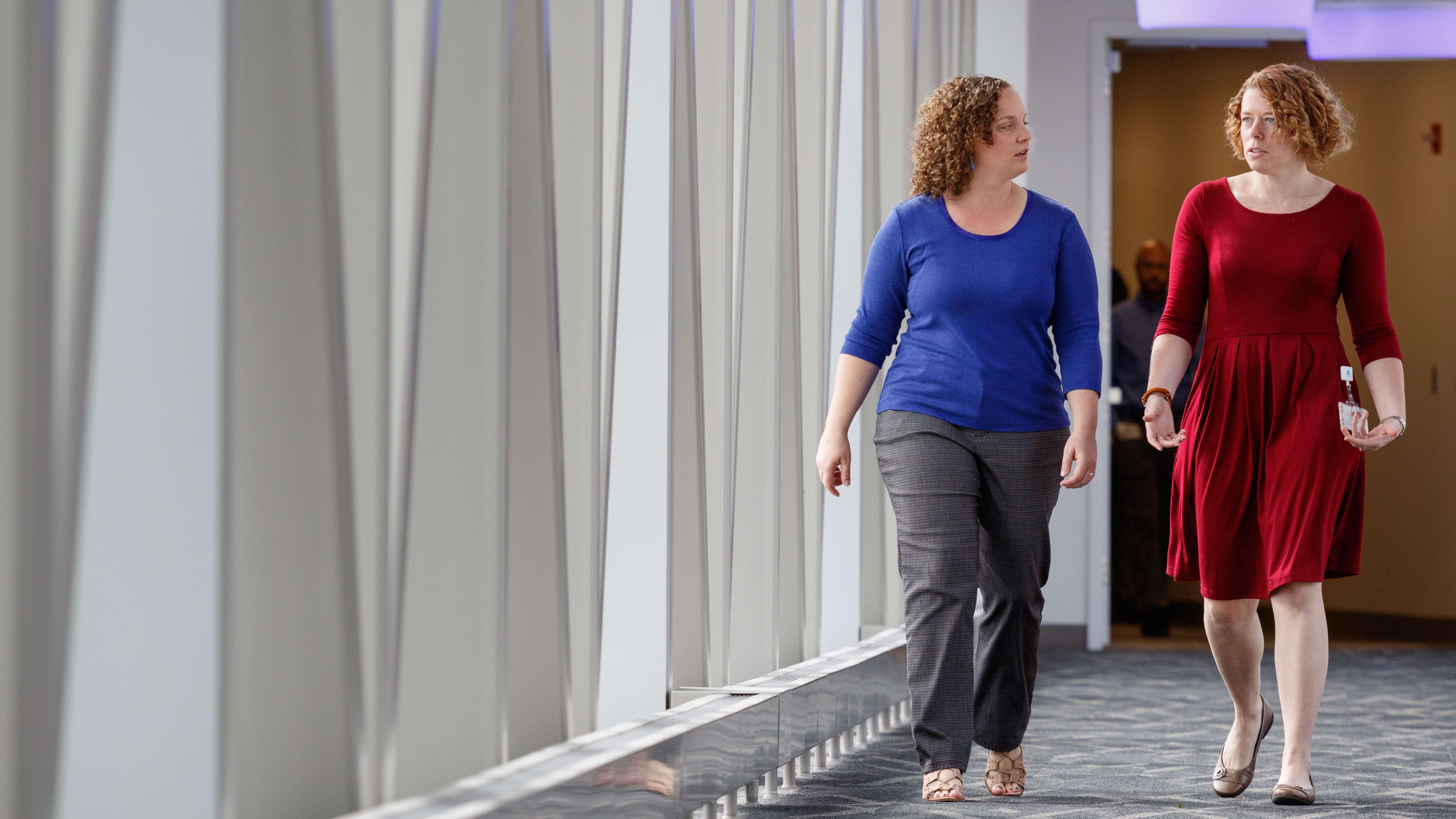 Information for Prospective Students
Admissions
Admissions
Applicants to the MCW Graduate School must complete our online application (includes a $50 fee) as well as submit any and all required materials by the priority application deadline date of the program they are applying to in order to receive full consideration for admission. Please see below for information regarding our priority application deadline dates.
The amount of required application materials will vary in amount and type depending on the program(s) you are applying to. The materials typically include letters of recommendation, transcripts from any college/university that you are currently or were previously enrolled at, and a test score such as the GRE (as well as the IELTS or TOEFL for applicants who have only studied internationally or otherwise did not attend non-online college/university within the United States). Applicants can request an exemption to the test score via email to gradschool@mcw.edu if they previously obtained a doctorate-level degree within the United States. There are several application fee waiver options available to our doctorate, master, and graduate certificate applicants. You can review the options for a fee waiver once you have started your online application and selected a program/term to apply to.
Admission decisions are made by the faculty/staff of our various programs and are communicated to the applicant via the MCW Graduate School. The timeline of review will vary by program and from student-to-student. Our doctorate programs typically interview (either in-person or via phone/video conference) candidates prior to making an offer of admission, whereas our master/certificate programs will make decisions simply based off the contents of an application submission. For application status updates, applicants can reach out via email at gradadmissions@mcw.edu or phone at (414) 955-4402.
Learn More
Graduate School Mission Statement
Graduate School Mission Statement
The mission of MCW's Graduate School of Biomedical Sciences is to provide world‐class research and training opportunities for students in the biomedical and health related sciences environment, which cultivates and integrates basic science and clinically oriented research, applied learning and community.

Priority Application Deadline Dates
Priority Application Deadline Dates
The MCW Graduate School operates on a rolling admissions basis, which means there is never a time that we do not accept applications and related materials. However, applicants are encouraged to submit their applications/materials in advance of these priority dates to ensure that they receive full consideration for the program and term that they are applying to.
Doctorate Programs
Master/Graduate Certificate Programs and Non-Degree/Guest Applicants
July 1 (for Fall term enrollment)

December 15 (for Genetic Counseling Fell term enrollment)

November 1 (for Spring term enrollment)

April 1 (for Summer term enrollment)
Degrees and Continuing Education
Degrees and Continuing Education
Our graduate program offerings include various degree types in broad areas such as bioethics, biomedical engineering, biomedical sciences, biostatistics, and public health. We also offer a supportive postdoctoral fellowship training experience as well as undergraduate research opportunities.
LEARN MORE
Schedule a Visit
Schedule a Visit
Those interested in visiting the MCW Graduate School, can reach out to
gradadmissions@mcw.edu
or (414) 955-4402 to make arrangements. Please include the program(s) that you're interested in learning more about, and dates/times that you are typically available Monday-Friday between 9:00 am-4:30 pm. Every effort will be made to get you connected with a faculty or staff member as well as a student from your program(s) of interest during your visit.
Conferences / Fairs: We hope to see you at one of these upcoming 2019 events:
Society for Neuroscience
– Chicago, IL (October 19-23)
ABRCMS
– Anaheim, CA (November 13-16)
Faculty Bios and Research
Faculty Bios and Research
MCW has one of the lowest student-to-faculty ratios in the world. Our faculty are highly supportive and dedicated to educating and training the next generation of scientists and healthcare professionals.
LEARN MORE
Graduate School Tuition & Financial Support
Our full-time, doctorate degree-seeking students receive a substantial financial support package that includes:
Full tuition coverage
A stipend of nearly $31,000/year (2019-2020 academic year)
Complimentary health insurance
There is no additional process required to secure this package once an offer of admission has been accepted. Further, this package begins supporting a student from the time of enrollment through the point that all degree requirements have been completed, so long as they remain in good academic and professional standing.
For information about master/certificate tuition and fees, click the "Learn More" link below.
Annual Campus Safety Report
Statement to Prospective Faculty, Staff and Students:
The Medical College of Wisconsin (MCW) prepares and publishes its Annual Campus Safety Report in compliance with the Higher Education Act of 1965, otherwise known as the Jeanne Clery Disclosure of Campus Security Policy and Campus Crime Statistics Act (Clery Act). This report outlines MCW's security policies and discloses campus crime statistics for the three most recent calendar years.
This report is available to all current and prospective faculty, staff and students. An electronic version of the report can be accessed at this location. A paper copy of this report may be obtained by contacting Medical College of Wisconsin, Public Safety, 8701 Watertown Plank Rd., Milwaukee, WI 53226 or by calling (414) 955-8295.
Contact Us
MCW Graduate School
8701 Watertown Plank Rd.
Milwaukee, WI 53226