Medical College of Wisconsin Pharmacy School - Now Accepting Applications for the 2024-2025 School Year
Apply on PharmCAS by June 3, 2024
The school year for the Class of 2027 begins on Monday, July 8, 2024
Apply Now
Meet With Our Student Affairs Team 
We invite you to come see all the Medical College of Wisconsin campus has to offer! Schedule a time to chat with the Student Affairs team, meet faculty / current students, and explore our classroom and lab spaces.
Hope Goes, BS
Education Program Coordinator II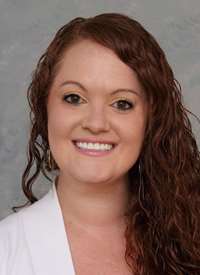 Kendra Kalscheur, MS
Program Manager for Student Affairs and Enrollment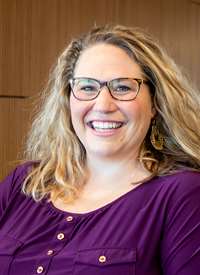 Angela Kowalski, MS
Program Manager of Student Affairs
Important Dates
July 13, 2023: Application opens on PharmCAS
April 15, 2024: Scholarship application deadline
March 1, 2024: Priority application deadline
June 3, 2024: Final application deadline
June 30, 2024: All prerequisite classes must be completed
July 8, 2024: Classes begin
Top reasons to apply by the priority application deadline (March 1)
Secure your seat early in a rolling admissions process
Maximize your scholarship opportunities
Allow adequate time to search for and secure housing before classes start in July
Become the Pharmacist of the Future
Learn
Learn
The MCW Pharmacy School is one of the few pharmacy schools in the country offering a three-year doctor of pharmacy (PharmD) degree, balancing more than a century of rich medical education traditions with cutting edge educational technologies and team-based learning models found in a 21st century pharmacy school curriculum. Our program offers small class sizes, significant one-on-one attention from high caliber faculty, and a supportive, approachable learning environment. Additionally, you will enjoy direct clinical exposure to many different medical specialties, including biomedical research, providing you with a wealth of options for your future career path.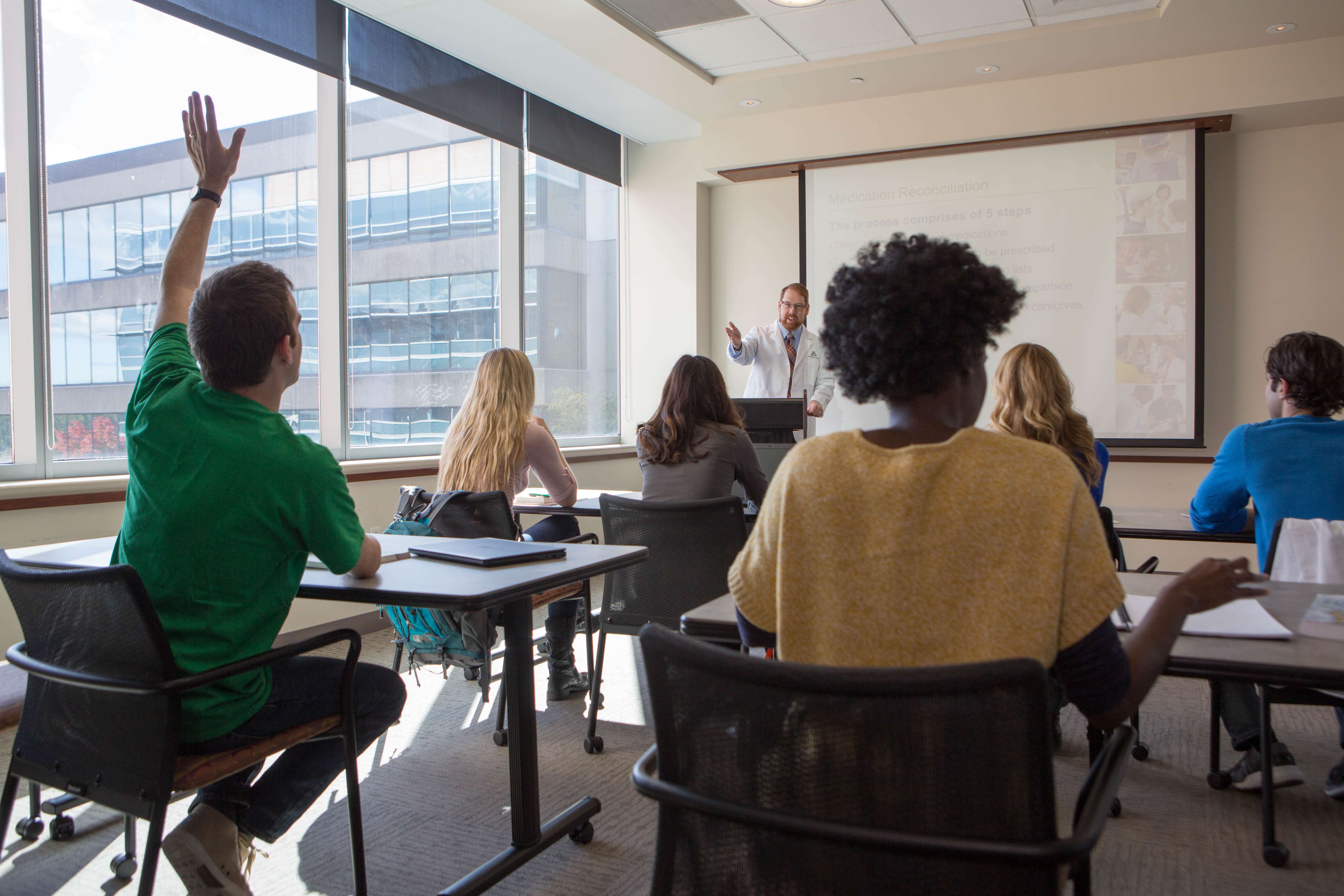 Innovate
Innovate
There is an increasing demand for pharmacists who can provide expanded services. MCW is answering the call by providing an innovative model of pharmacy education that is dedicated to developing a pipeline of new, world-class pharmacists for Wisconsin, to ensure high quality healthcare continues for future generations in both urban and rural communities throughout the state. As an MCW PharmD graduate, you will have the knowledge and skills to practice at "the top of your license," so you can fulfill all aspects of the expanding role of the pharmacist, including providing vaccines, strep tests and other patient care services.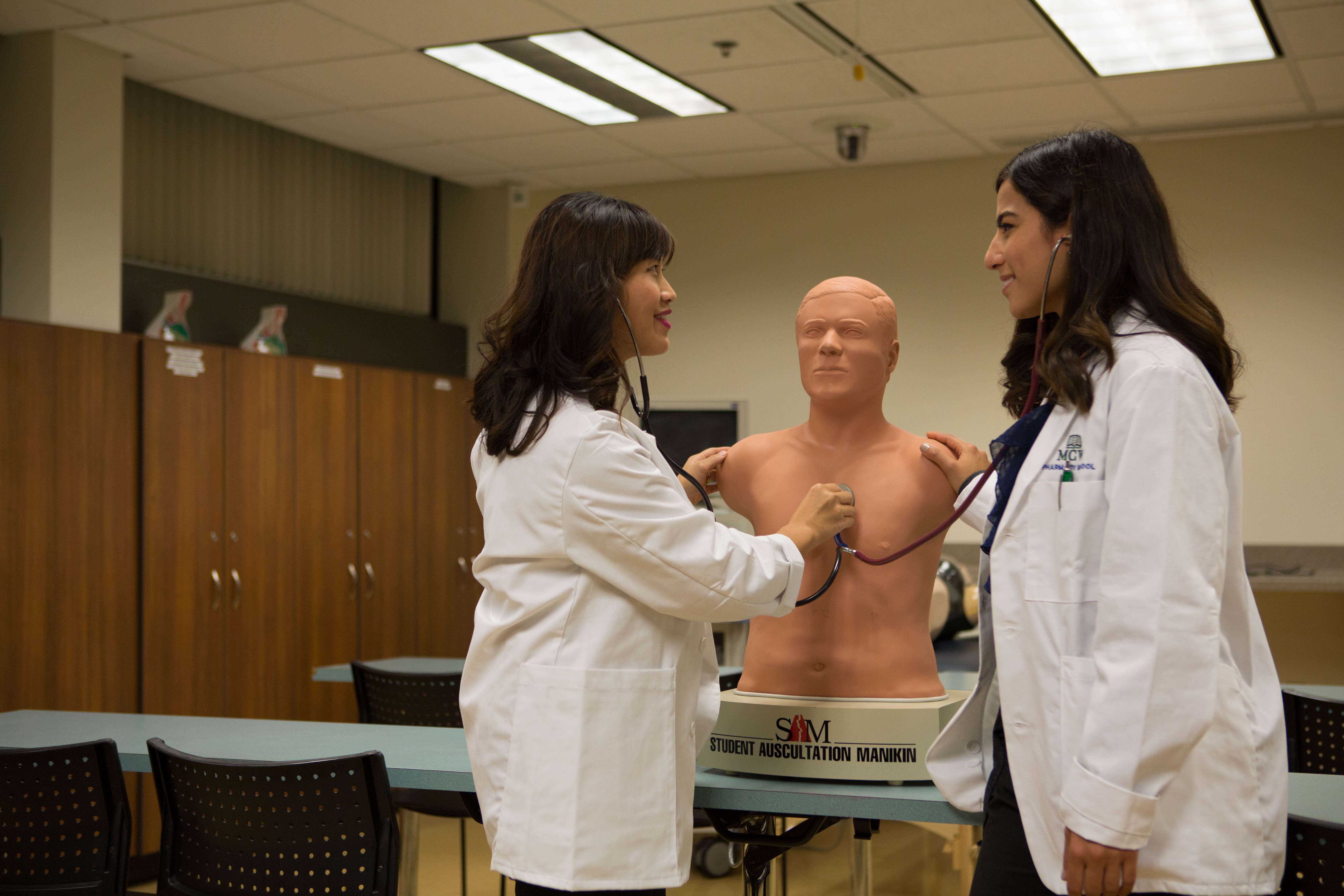 Engage
Engage
As an MCW student, you will gain hands-on experience  with our clinical partners at Froedtert Health, the Clement J. Zablocki VA Medical Center, and Children's Wisconsin, as well as clinics partnered with MCW campuses in Green Bay and Central Wisconsin. You will participate in providing vital services such as vaccination and immunization clinics in community health centers, at public events and in high schools, which will offer an in-depth view of the unique health needs of each community and the care that is required for the population. Finally, as an MCW Pharmacy School graduate, you will be trained to achieve the Triple Aim: better care, better health, lower cost – which contributes to higher quality care overall and better outcomes for both patients and the community.
Advocate
Advocate
Your experience at MCW's Pharmacy School will prepare you to become an advocate at the local, state and national level for providing greater access to primary and preventive care for patients at convenient locations in their community, advancing the role of the pharmacist in the patient care team, and evolving the healthcare delivery model to meet the needs of patients and the community.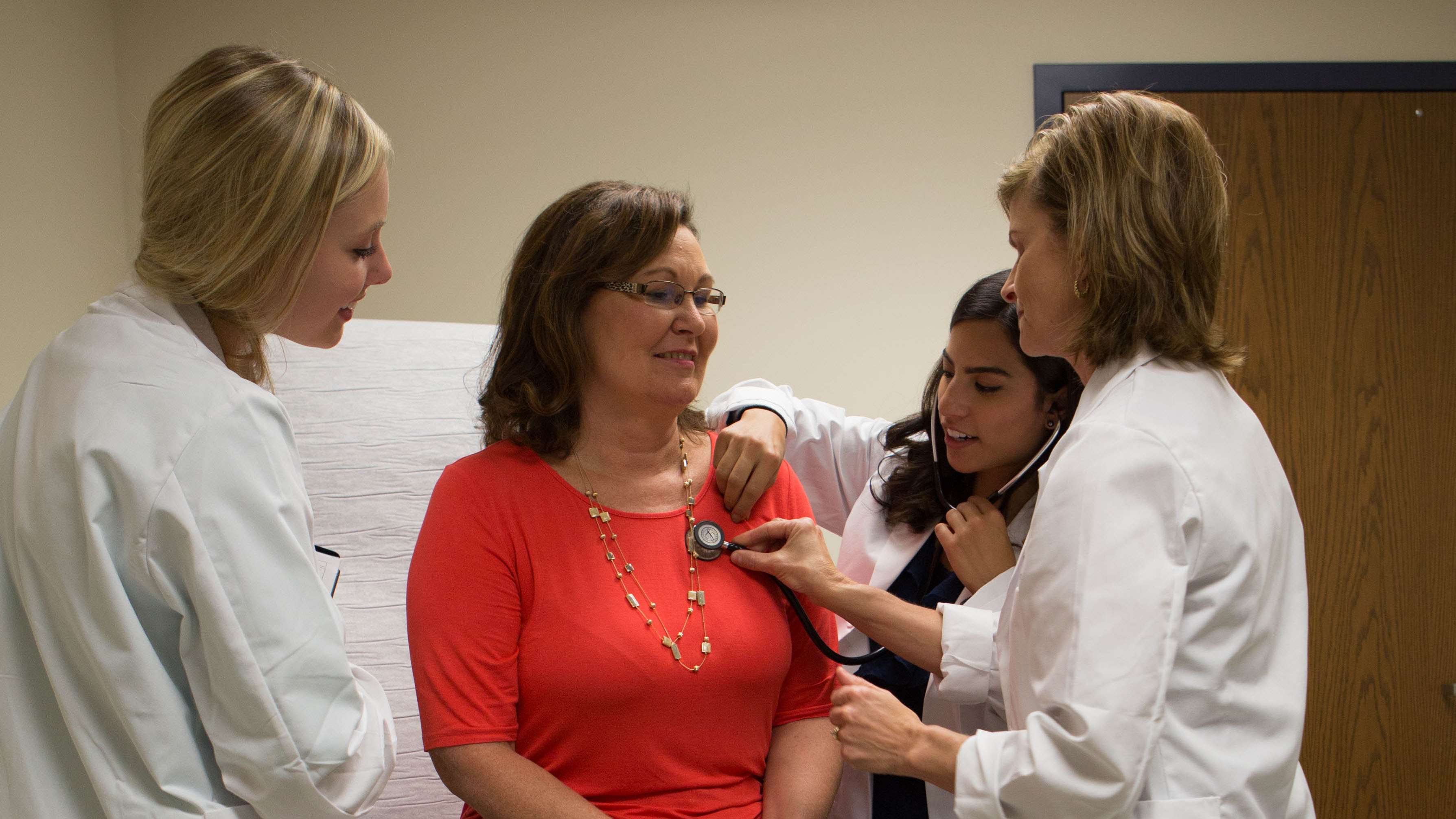 Information for Prospective Students
What Trail Will You Blaze?

By taking the first step toward your pharmacy education at the MCW Pharmacy School, you commit to becoming a key provider in improving care for patients with chronic diseases and patients needing acute care. You will partner with patients to ensure health and wellness across their lifespan, and increase accessibility in the community to health screenings, immunizations and other important health services. It is a monumental and meaningful task, and we are here to guide you every step of the way.



Hematology/Oncology Pharmacist
At MCW, we know that to be a pharmacist is to advocate for the health and wellbeing of every individual you encounter as a professional. Whether you want to focus your professional efforts on contributing to trends in precision medicine, pharmacogenomics, cancer, psychiatry, or focus on providing primary care services in your community, we surround you with everything you need to emerge from MCW fully prepared to meet the demands facing the next generation of pharmacists.
Emergency Medicine Pharmacist

Through your educational experience, you will learn how to provide better quality healthcare as part of an interprofessional team. Additionally, you will discover how you can most effectively contribute to the quality of life for your patients and your community.


Student Resources
Student Handbook
MCW Pharmacy School Student Handbook (PDF)
This handbook contains information, policies, and procedures specific to students enrolled in the Doctor of Pharmacy program. It is to be used in conjunction with the MCW All Student Handbook which includes information, policies, and procedures that pertain to all students.
Medical College of Wisconsin All Student Bulletin (PDF)
This handbook contains information, policies, and procedures for all students enrolled at the Medical College of Wisconsin (MCW). It is to be used in conjunction with the MCW Office of Graduate Studies Handbook, the Medical School Handbook and/or the Pharmacy School Handbook which include information, policies and procedures specific to the schools.
Although every effort has been made to verify the accuracy of information in this publication, MCW reserves the right to make changes to policies and procedures without notice as necessitated by governing authorities or administrative needs. Changes will become effective whenever the proper authorities so determine and will apply to all matriculated students.
Updates and changes are made annually to the handbook. Anyone with suggestions for amending or changing any of the information in this handbook should make those suggestions in writing to the Office of the Registrar.
It is the responsibility of the student to seek out clarification of policies and procedures.
Campus Safety
The Medical College of Wisconsin (MCW) prepares and publishes its Annual Campus Safety Report in compliance with the Higher Education Act of 1965, otherwise known as the Jeanne Clery Disclosure of Campus Security Policy and Campus Crime Statistics Act (Clery Act). This report outlines MCW's security policies and discloses campus crime statistics for the three most recent calendar years.
This report is available to all current and prospective faculty, staff and students. An electronic version of the report can be accessed at
this location
. A paper copy of this report may be obtained by contacting Medical College of Wisconsin, Public Safety, 8701 Watertown Plank Rd., Milwaukee, WI 53226 or by calling (414) 955-8295.
Contact Us
If you have any questions or would like to learn more, please contact the Pharmacy School Office of Student Affairs.
MCW Pharmacy School
8701 Watertown Plank Rd.
Milwaukee, WI 53226
(414) 955-7476

Hope Goes, BS
Education Program Coordinator II
hgoes@mcw.edu
Meet With Me