MCW Commencement
We are closely monitoring pandemic trends with our goal to communicate Commencement decisions in early March. All eligible graduates will be emailed as plans are confirmed, in addition to the details being posted on this webpage. All dates and times for Spring graduations remain the same.
Graduation Details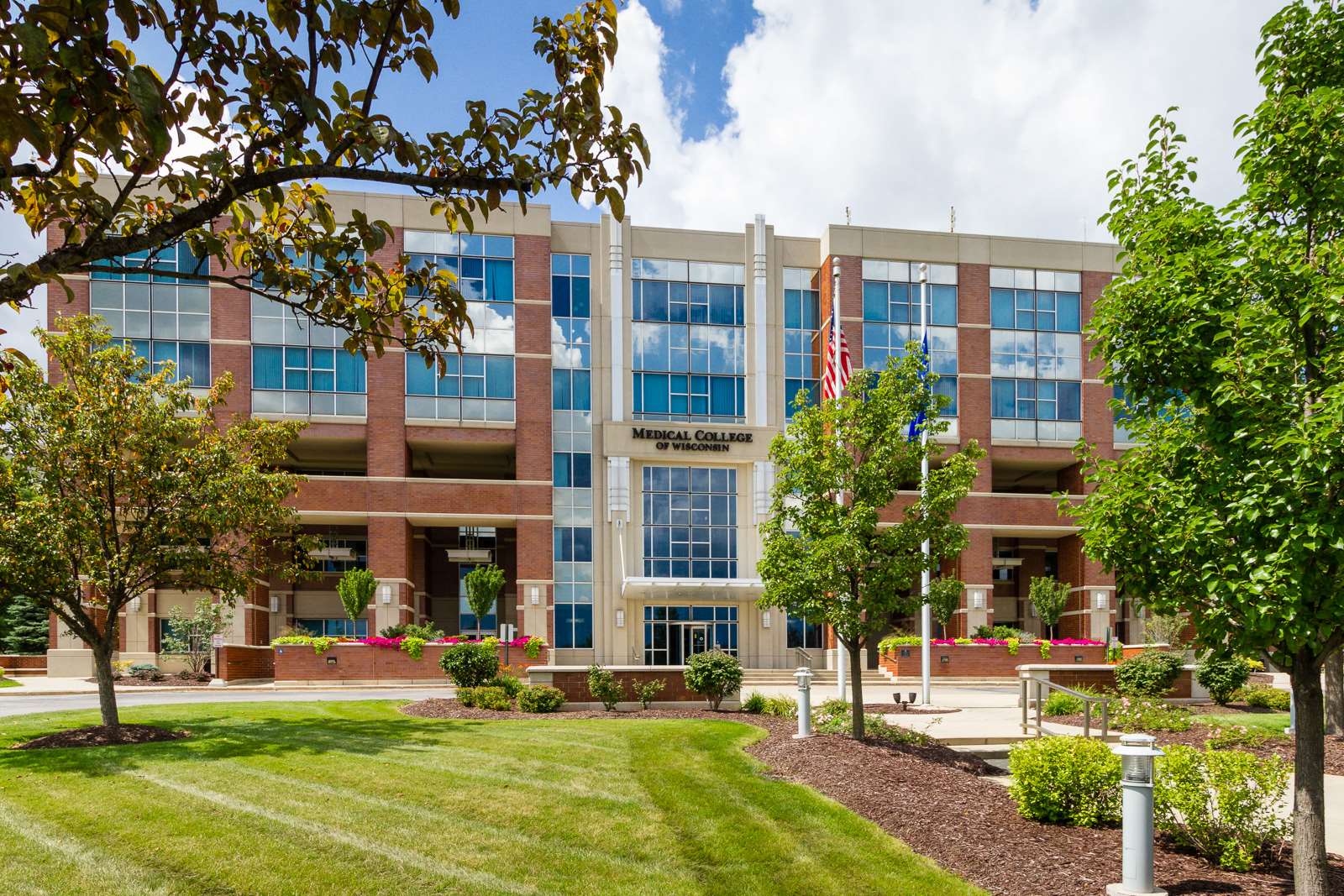 Green Bay
Thursday, June 3, 2021 I 11:00 am CDT
More Details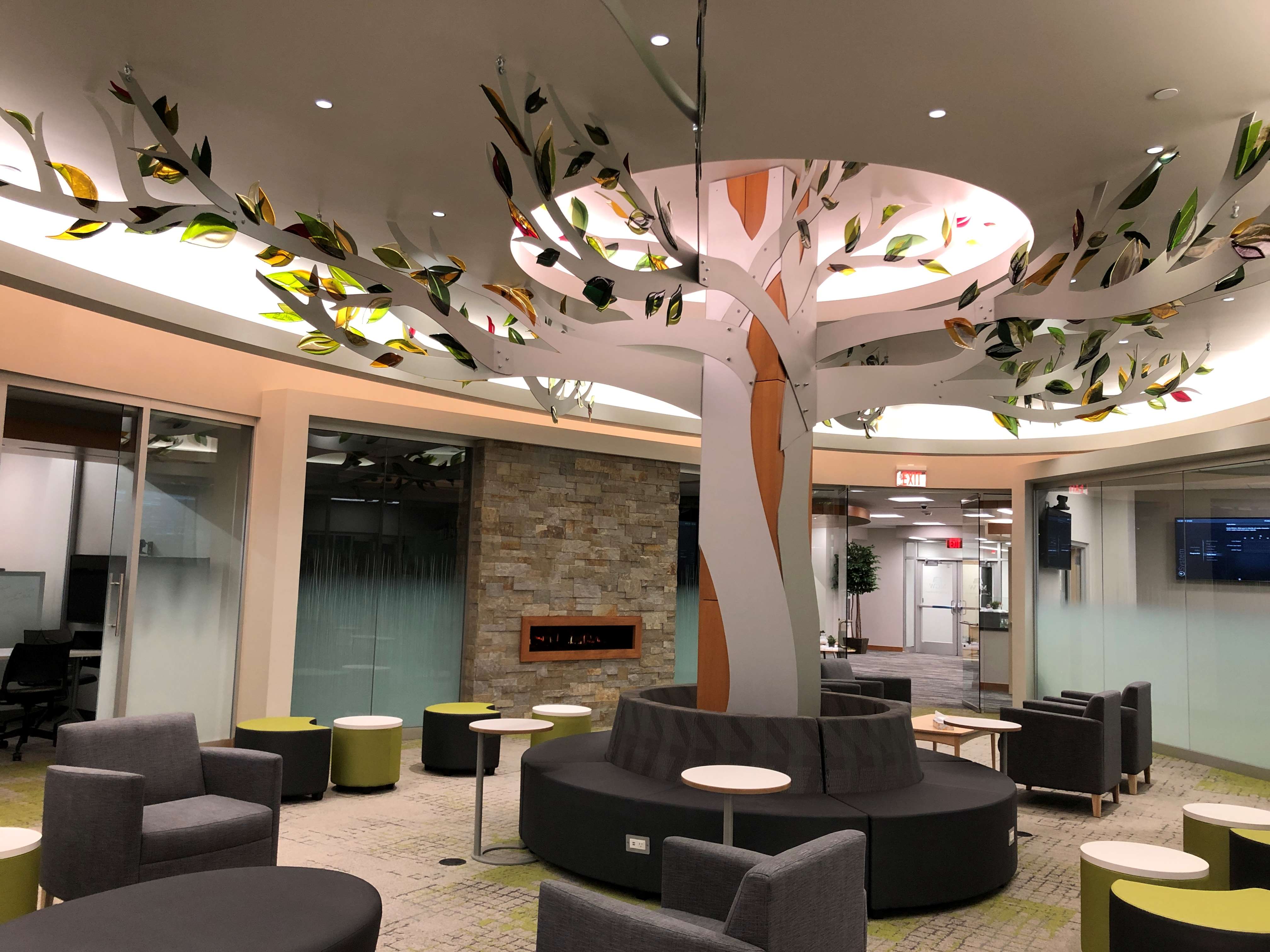 Celebrate with us!
Use the hashtag #MCW21 and #MCWKnowledge to share your memories, well wishes, and congratulations with this year's graduating class on our social media platforms.
Student Stories
My time at MCW-CW has been #OneInAMelin
Alexa Ernst
Doctor of Medicine 2020 Graduate, MCW-Central Wisconsin
The first week of our winter break during our second year, a few of us decided to go on a hiking trip to Death Valley National Park. It was an amazing break from school to recharge before getting into Step 1 studying. However, a few times we actually took a First Aid book with us to quiz each other while waiting at the peak viewing spot for the sunset. My favorite part of the trip was running around the impressive Eureka Sand Dunes. The ride there was terrifying, going up and down a steep and winding dirt road. But the destination was worth it. (Also works as metaphor for medical school)
Catie Anderson
Doctor of Medicine 2020 Graduate, MCW-Central Wisconsin
In spring 2018, Collin, one of my classmates, and I had the opportunity to attend the Society of Student-Run Free Clinic conference in Omaha, Nebraska. We had the good fortune to meet with and learn from student leaders at free clinics from across the country during a time in which our own community was working on establishing a psychiatry free clinic (which I can proudly say is up and running!). This photo perfectly captures how medical school can be fun while spending lots of time studying! In this photo, Collin is eating an ice cream cone at a restaurant in Omaha, while studying for an upcoming pharmacology exam. Thanks for the fun memory, Collin!
Darya Faschbach
Doctor of Medicine 2020 Graduate, MCW-Green Bay
As a native Californian moving to the Midwest for the first time, I was nervous about how this new experience would shape me. I quickly found that MCW is a place of building. Building lasting relationships from which I have learned the importance of listening and understanding. Building knowledge for my career and exploring new possibilities with innovative research and collaboration. Building a better future for myself and the next generation of MCW students. And even building my first snowman which taught me the joy of a Midwest winter.
Daniel Kadden
Doctor of Medicine 2020 Graduate, MCW-Milwaukee
This is a picture we took right before our whitecoat ceremony. I remember feeling so much nervous energy before the ceremony, but I was so thrilled to be a part of this smiling group of people. Over the last three years I found myself thinking back to this picture, reexperiencing the excitement we all felt as we started our three-to-four-year journeys. Our class has shown remarkable strength, leadership, commitment, and adaptability. I'm so proud to have been a part of this team!
Taylor Bachaus
Doctor of Medicine 2020 Graduate, MCW-Green Bay
For me, the close-knit community has been one of the most enriching components of my time at MCW. Our first year, we decided to create a 'No-Shave November' calendar in honor of Movember. We were able to sell the calendar to our peers with all of the proceeds going to the Prostate Cancer Research Foundation. That photoshoot will always remain a fun example of us coming together in our own way to support the medical community at large.
Marc Drake
Doctor of Medicine 2020 Graduate, MCW-Milwaukee
One of the greatest strengths of our campus was how close we became with each other. This photo makes me so happy as it reminds me of all the times we went "Up North" enjoying each other's company, spending time in nature and playing rage cage!
Courtney Schwebach
Doctor of Medicine 2020 Graduate, MCW-Central Wisconsin
As this chapter closes, I can't help but feel immense gratitude for all of the opportunities the School of Pharmacy has provided to assist in my growth as a professional. I look forward to continuing to work with our amazing faculty and students as a resident pharmacist in this new chapter of my career.
Inez Pabian
Doctor of Pharmacy 2020 Graduate, MCW-School of Pharmacy
I was genuinely surprised to find this photo, and I realize how special it is now. We took this photo together at the very beginning of our time in Wausau; it was during the scavenger hunt that Chris sent us on. Looking back, I really appreciate having these memories, and they show just how much we have grown from the start of this journey. I think Andy Rooney said it best when he said, "Everyone wants to live on top of the mountain, but all the happiness and growth occurs while you're climbing it."
Melissa Folstad
Doctor of Medicine 2020 Graduate, MCW-Central Wisconsin
As these last three years have gone by very quickly, I am grateful for everything MCW has given me through my experience here. I loved the sense of community within MCW, whether it be playing basketball for a charitable cause through Hoops for Hunger or volunteering at a free clinic such as Bread of Healing working alongside medical students. I will always remember the faculty who kept pushing me when I was unclear on topics in didactic courses along with the mentors who guided me in selecting clinical rotations and which area of pharmacy I can best excel in order to advance pharmacy practice. I am excited to represent MCW as a future pharmacy leader and cannot wait to see what the future holds for this program.
Arslan Aslam
Doctor of Pharmacy 2020 Graduate, MCW-School of Pharmacy
Oh you betcha.
Nicholas Burgraff
Doctor of Philosophy 2020 Graduate, MCW Graduate School
This photo was taken at the start of my first clinical rotation. The transition from the pre-clinical years to the clinical years was an exciting (see smile) and challenging time (see wallet in hand to get more coffee). It was rewarding to finally get to work with patients and apply what we had learned in the classroom to real life. It was also exciting to run into friends and peers in the hospital, work on teams with them, and hear how everyone was doing in their different rotations. In a way, graduating is like moving from the clinical years to THE clinical years, and now we get to follow each others' experiences not just within hospital walls, but across the nation. I'm so proud of and humbled by our amazing Class of 2020, and can't wait to see all of the phenomenal things we accomplish in the years to come. Congrats everyone!
Nicole Runkle
Doctor of Medicine 2020 Graduate, MCW-Milwaukee
I am so grateful for all of the wonderful people that I have met during these past three years. The opportunities to learn from nationally recognized pharmacy leaders, to grow with my pharmacy and medical school cohort during our longitudinal interdisciplinary pathway sessions, and to have such tailored advanced pharmacy practice experiences in my areas of interest have created critical Socratic and experiential distinctions in my education. Additionally, the support from our Dean to start advocating for our profession during year one in the program at Legislative Day, has instilled my motivation to advance clinical and administrative pharmacy practices. I am so lucky to call MCW my "home away from home" and so honored to work with some of the greatest mentors who have cultivated this foundation of lifelong learning. I am proud to be a graduate in the inaugural class and a lifetime member of the MCW community.
Christopher Tran
Doctor of Pharmacy 2020 Graduate, MCW-School of Pharmacy
Not getting into medical school after my first attempt turned out to be one of the best things that has ever happened. During my gap year, I accepted a position at MCW as a clinical research assistant for Dr. Joanne Lagatta in the neonatology department. This experience brought incredible growth, friendships, and memories that have truly made MCW feel like home these past five years. Dr. Lagatta's research study challenged me to incorporate patients' preferences and emotions into clinical decision making, and I am so lucky to have her as a mentor and friend. I am grateful for the way the MCW community has shaped and supported me during my path to becoming a physician.
Ryan Lau
Doctor of Medicine 2020 Graduate, MCW-Milwaukee
Med School was full of the unexpected for me, but I learned a lot, met some amazing people, and ultimately, always ended up where I needed to be.
Michelle Raabe
Doctor of Medicine 2020 Graduate, MCW-Central Wisconsin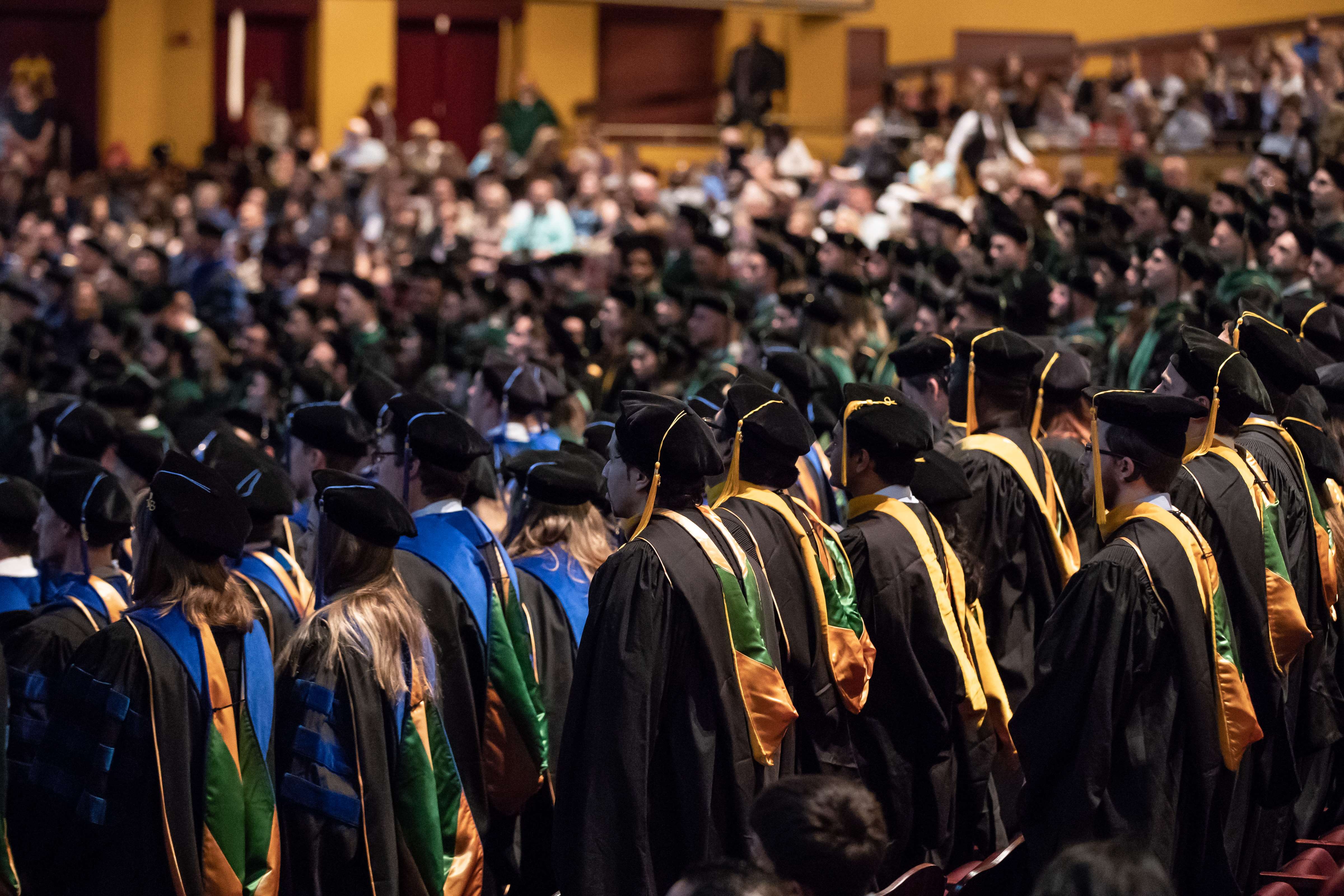 For Graduates
This is an unusual time to be graduating. Even in a normal year, you would have questions. Find out everything you need to know about this year's graduate recognition.