Human-Centered Design Laboratory
The Kern Institute at the Medical College of Wisconsin is advancing innovation in medical education by applying human-centered design principles and the tenants of the entrepreneurial mindset: curiosity, connections, and creating value. Learn how we are partnering with faculty, students and staff to innovate medical education through inclusive, creative problem-solving techniques and design thinking methodology.
Human-Centered Design is a team-based approach to problem-solving that uses empathy to develop a deep understanding of a problem through engagement with stakeholders. This allows the problem to be clearly articulated, which paves the way for brainstorming of solutions, followed by prototyping a solution that is most impactful. There is then continuous and intentional short-cycle iterative improvement to the solutions design. Human-centered design can be practiced as a standalone discipline in a core fundamentals workshop, or taught by embedding the methodology within an existing curriculum.
The Human-Centered Design Lab partners with departments, committees, pathways and other groups across the MCW/Froedtert health system to solve problems though facilitated Design Sprints. The Lab also offers a variety of workshops to help groups use this methodology to develop and advance projects.
Human-Centered Design Lab Initiatives
Transformational Ideas Initiative (TI2)
Human-Centered Design Sprints
Design Thinking Workshops
Human-Centered Design Lab Members
Director, Human-Centered Design Lab; Member, P-METaL Lab, Kern Institute
Member, Human-Centered Design Lab, Kern Institute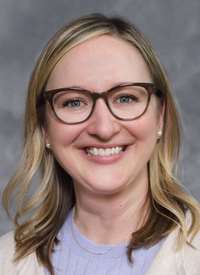 Amy Beierle, MEd
Instructional Designer; Member, Human-Centered Design Lab, Kern Institute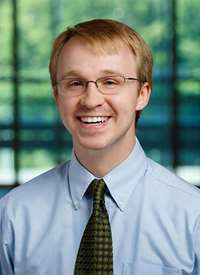 Director, Faculty Pillar, Kern Institute
Emily M. Lambert
Student Member, Human-Centered Design Lab
Ramneet Mann
Student Member, Human Centered Design Lab, Kern Institute
Lauren Stippich
Student Member, Human-Centered Design Lab, Kern Institute
Alumni
Member, Human-Centered Design Lab, Kern Institute
Member, Human-Centered Design Lab, Kern Institute
Karen Marcdante, MD
Professor, Section of Critical Care Medicine
Contact Us
Lana Minshew, PhD, MEd
Director, Human Center Design Lab
Kern Institute
Medical College of Wisconsin
8701 Watertown Plank Rd., Suite M1990
Milwaukee, WI 53226