KINETIC3 Teaching Academy
KINETIC3 is a faculty development program which provides foundational and transformational training for medical educators in teaching competence, character and caring in medical education, and entrepreneurial-minded learning, using an interactive classroom. Great emphasis is placed on fostering the skills needed for the 21st century medical educator, building a community of highly-skilled educators at MCW, and promoting faculty and student well-being.
Academy Curriculum
The KINETIC3 curriculum runs the course of a year beginning each July. The program prepares faculty to innovate, produce scholarship, and become leaders in educating across the medical continuum. Each participant chooses an educational capstone project to work on throughout the program and receives mentored support.
Academy Goals
The goals of the KINETIC3 Faculty Teaching Academy are to:
Engage and equip a teaching community that brings cutting edge effective, and evidence-based medical curricula to diverse populations
Integrate character, caring, and competence and well-being into medical education and practice
Nurture faculty members' skills, confidence, and satisfaction as educators and role models
Class of 2019-20
Charlotte Ball, MD | MKE | Physical Medicine and Rehabilitation | School of Medicine

Donald Basel, MD | MKE | Pediatrics | School of Medicine

Kathryn Berlin, DO | MKE | MCWAH | MCWAH

Evelyn Chan, MD, MS | MKE | Internal Medicine, Division of General Internal Medicine | School of Medicine

Sonal Chandratre, MD | MCW-CW | MCW-Central Wisconsin | Central Wisconsin

Gisela Chelimsky, MD | MKE | Pediatrics | School of Medicine

Peter Connelly, MD | MKE | Physical Medicine and Rehabilitation | School of Medicine

Panayotis Fasseas, MD | MKE | Internal Medicine, Cardiology | School of Medicine

Claire Griffiths, MD | MKE | MCWAH | MCWAH

Danita Hahn, MD | MKE | Pediatrics | School of Medicine

Lindsay Hang, MD | MKE | MCWAH | MCWAH

Rana Higgins, MD | MKE | General Surgery | School of Medicine

Maria Hintzke, MD | MKE | Pathology | School of Medicine

Benjamin Hofeld, MD | MKE | MCWAH | MCWAH

Kenneth Jacobson, MD | MKE | Urology | School of Medicine

Abhimanyu Kaura, MD | MKE | Internal Medicine, Hospitalist Section | School of Medicine

Md Abdul Hye Khan, PhD | MKE | Pharmacology and Toxicology | School of Medicine

Gwynne Kirchen, MD | MKE | Anesthesiology | School of Medicine

Adrienne Klement, MD | MKE-VA | Internal Medicine | School of Medicine

Kerry Kosmoski-Goepfert, PhD, RN | Marquette | Marquette University College of Nursing

Jill Kuester, NP | MKE | Pediatrics, Critical Care | School of Medicine

Mathew A. Letizia, PharmD | MKE | Clinical Sciences Department | School of Pharmacy

Alexandria Lutley, MD | MKE | Neurology | School of Medicine

Katie McDermott, NP | MKE | Pediatrics, Critical Care | School of Medicine

Mark McNally, PhD | MKE | Microbiology and Molecular Genetics | School of Medicine

Desh Nepal, MD | MKE | Internal Medicine | School of Medicine

Jutta Novalija, MD, PhD | MKE | Anesthesiology | School of Medicine

Ahmed Obeidat, MD, PhD | MKE | Neurology | School of Medicine

Sowmya Palam, MD | MKE | Internal Medicine | MCWAH

Heidi Paquette, MS, RN, NNP-C | Marquette | Marquette University College of Nursing

Lauren Parsons, MD | MKE | Pathology, Division of Pediatric Pathology | School of Medicine

Caitlin Patten, MD, FACS | MKE | Surgery, Division of Surgical Oncology | School of Medicine

Jennifer Pfister, RN, MSN, CPNP-AC, C-NPT | MKE | Pediatrics, Critical Care | School of Medicine

Gretchen Roth, MD | MKE | Dermatology | School of Medicine

Kelsey Ryan, MD | MKE | Pediatrics | School of Medicine

Matthew Scheidt, MD | MKE | Radiology, Division of Vascular and Interventional Radiology | School of Medicine

Christine Schindler, APNP | MKE | Pediatrics | School of Medicine

Judeen Schulte, PhD, RN | Alverno | JoAnn McGrath School of Nursing and Health Professions, Alverno College

Hesham Soliman, MBBS | MKE | Neurosurgery | School of Medicine

Deepika Sririam, MD | MKE | MCWAH | MCWAH

Adam Szadkowski, MD | MKE | Pediatrics, Division of Critical Care | School of Medicine

Leslie Talbert, NP | MKE | Pediatrics, Critical Care | School of Medicine

Brahm Vasudev, MD | MKE | Internal Medicine | School of Medicine

Matthew Vickery, MD | MKE | Radiology | School of Medicine

Scott Welak, MD | MKE | Pediatrics | School of Medicine

Chelsea Willie, MD | MKE | Anesthesiology | School of Medicine

Nicholas Yunez, MD | MKE | Family Medicine | School of Medicine

Academy Courses
Core Courses
Character in Medical Education
Educational Scholarship
Adult Learning Theory and Application
Entrepreneurial-Minded Learning
Curriculum and Course Design
Mixed Methods Analysis in Healthcare Education
Assessment and Evaluation
Culturally Responsive Teaching in Medical Education
Caring Attitudes in Education
Exploring your Creativity
Elective Courses
Writing Multiple Choice Questions
Mentoring and Coaching
Making Bedside Teaching Count
Interprofessional Education
Competency-Based Assessment
Teaching Health Care Systems and Health Policy
Giving and Receiving Feedback
Remediation of Medical Learners: Opportunity for Success
Narrative, Stories and Reflection in Clinical Teaching and Clinical Care
Introduction to Survey Methods and Design
Reviewing Educational Papers
Developing Leadership Skills for Future Physicians
Class of 2018-19
Alexandria Bear | MCW-Milwaukee | Medicine
Angela Beckert | MCW-Milwaukee | Medicine
Anita Bublik-Anderson | MCW-Central Wisconsin
Becky Buelow | MCW-Green Bay
Karen-Sue Carlson | MCW-Milwaukee | Medicine
Sonal Chandratre | MCW-Central Wisconsin
Erica Chou | MCW-Milwaukee | Pediatrics
Ashley Cunningham | MCW-Milwaukee | Pathology

Chris Dodgion | MCW-Milwaukee | Surgery
Dave Ferguson | MCW-Green Bay
Renee Foutz | MCW-Milwaukee | Medicine
Jeff Fritz | MCW-Central Wisconsin
Kavita Gadhok | MCW-Milwaukee | Anesthesiology
Kyle Goham | MCW-Milwaukee | Anesthesiology
Erin Green | MCW-Green Bay
Brian Hilgeman | MCW-Milwaukee | Medicine
Tristram Hill | MCW-Milwaukee | Medicine
Judy Hoggatt | MCW-Milwaukee | Ophthalmology
Kenneth Jacobsohn | MCW-Milwaukee | Urology
Pinky Jha | MCW-Milwaukee | Medicine
Sara Lauck | MCW-Milwaukee | Pediatrics
Roy Long | MCW-Central Wisconsin
Theresa Maatman | MCW-Milwaukee | Medicine
Shilpa Narayan | MCW-Milwaukee | Pediatrics
Teresa Patitucci | MCW-Milwaukee | Cell Biology
Brittany Player | MCW-Milwaukee | Pediatrics
Katherine Recka | MCW-Milwaukee | Medicine
Thomas Robey | MCW-Milwaukee | Otolaryngology
Amanda Rogers | MCW-Milwaukee | Pediatrics
Carley Sauter | MCW-Milwaukee | Physical Medicine & Rehabilitation
Robert Sedlacek | MCW-Central Wisconsin
Monica Shukla | MCW-Milwaukee | Radiation Oncology
Joshua Timpe | MCW-Milwaukee | Emergency Medicine
James Warpinski | MCW-Green Bay
Scott Welak | MCW-Milwaukee | Pediatrics
Christopher White | MCW-Milwaukee | Physical Medicine & Rehabilitation
Krista Wiger | MCW-Milwaukee | Medicine
2018-19 Capstone Projects
Academy Scholarship
"Traditional to Transformational: Integrating Character, Competence, Caring into a New Faculty Teaching Academy"
by Kristina Kaljo, PhD; Karen Marcdante, MD; Bruce Campbell, MD; Robert Treat, PhD; Beth Krippendorf, PhD; Bipin Thapa, MD; Cheryl Maurana, PhD; Alexandra Harrington, MD
The Generalists in Medical Education Conference
November 7-8, 2019 | Phoenix, AZ
"Does Your Character Have Character? Building Character Through Medical Improv"
By Erica Chou, MD; MaryAnn Gilligan, MD; Sara Lauck, MD
Innovations in Healthcare Education Research Conference
April 25, 2019 | Milwaukee, WI
"Identifying Character Teaching Moments in Medicine"
By John Cox, MD; Scott Welak, MD; Alexandra Harrington, MD; Ryan Spellecy, PhD; Karen Marcdante, MD
Central Group on Educational Affairs (GCEA)
March 27-29, 2019 | Grand Rapids, MI

"A Stressful Picture is Worth a Thousand Words: Using Comics to Help Students and Residents Reflect on Stress in Medical Education"
By Theresa Maatman, MD
Central Group on Educational Affairs (GCEA)
March 27-29, 2019 | Grand Rapids, MI

"Does Your Character Have Character? Building Character Through Medical Improv"
By Sara Lauck, MD; Erica Chou, MD; Thomas Reuter MD Candidate Class of 2022
Central Group on Educational Affairs (GCEA)
March 27-29, 2019 | Grand Rapids, MI

"Developing a Faculty Career Development Academy: Achieving Excellence in Teaching and Learning"
By Alexandra Harrington, MD; Kristina Kaljo, PhD; Beth Krippendorf, PhD; Bipin Thapa, MD; Diane Wilke-Zemanovic, MS; Kerrie Quirk, MEd; Jose Franco, MD; Cheryl Maurana, PhD; Bruce Campbell, MD; and Robert Treat, PhD
The Generalists in Medical Education Conference
November 1-2, 2018 | Austin, TX
Advisory Committee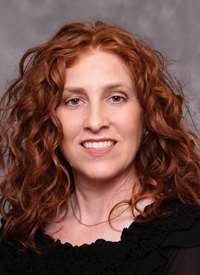 Director, Faculty Pillar, Kern Institute
Tavinder K. Ark, PhD
Assistant Professor
Member, Faculty Pillar, Kern Institute
Member, Faculty and Cross Pillars, Kern Institute
Member, Faculty Pillar, Kern Institute
Member, Faculty Pillar, Kern Institute
Kerrie Quirk, MEd
Program Manager I
Member, Faculty Pillar, Kern Institute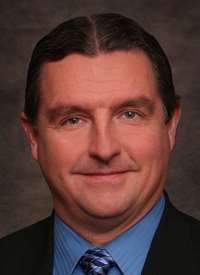 Associate Professor; Director of Measurement and Evaluation in the Office of Academic Affairs
Contact Us
Vivian Dondlinger
Education Program Coordinator III
Kern Institute
Medical College of Wisconsin
8701 Watertown Plank Rd., Suite M1990
Milwaukee, WI 53226