KINETIC3 Teaching Academy
KINETIC3 is a faculty development program which provides foundational and transformational training for medical educators in teaching competence, character and caring in medical education, and entrepreneurial-minded learning, using an interactive classroom. Great emphasis is placed on fostering the skills needed for the 21st century medical educator, building a community of highly-skilled educators at MCW, and promoting faculty and student well-being.
Celebrate with us!
2019 KINETIC3 Faculty Teaching Academy
Please join us in celebrating the completion of the 2018-19 KINETIC3 Teaching Academy with a capstone poster session, oral presentations, pinning ceremony, and light refreshments. Learn about each of the capstone projects completed by the Academy's learners this year, and help congratulate all the learners, mentors, and faculty on a successful inaugural year!
Wednesday, June 5 | Alumni Center, 3 – 4:45 pm
RSVP Now
Academy Curriculum
The KINETIC3 curriculum runs the course of a year beginning each July. The program prepares faculty to innovate, produce scholarship, and become leaders in educating across the medical continuum. Each participant chooses an educational capstone project to work on throughout the program and receives mentored support.
Academy Goals
The goals of the KINETIC3 Faculty Teaching Academy are to:
Engage and equip a teaching community that brings cutting edge effective, and evidence-based medical curricula to diverse populations
Integrate character, caring, and competence and well-being into medical education and practice
Nurture faculty members' skills, confidence, and satisfaction as educators and role models
Class of 2018-19
Alexandria Bear | MCW-Milwaukee | Medicine
Angela Beckert | MCW-Milwaukee | Medicine
Anita Bublik-Anderson | MCW-Central Wisconsin
Becky Buelow | MCW-Green Bay
Karen-Sue Carlson | MCW-Milwaukee | Medicine
Sonal Chandratre | MCW-Central Wisconsin
Erica Chou | MCW-Milwaukee | Pediatrics
John Cox | MCW-Milwaukee | Pediatrics
Ashley Cunningham | MCW-Milwaukee | Pathology
Chris Dodgion | MCW-Milwaukee | Surgery
Dave Ferguson | MCW-Green Bay
Renee Foutz | MCW-Milwaukee | Medicine
Jeff Fritz | MCW-Central Wisconsin
Kavita Gadhok | MCW-Milwaukee | Anesthesiology
Kyle Goham | MCW-Milwaukee | Anesthesiology
Erin Green | MCW-Green Bay
Brian Hilgeman | MCW-Milwaukee | Medicine
Tristram Hill | MCW-Milwaukee | Medicine
Judy Hoggatt | MCW-Milwaukee | Ophthalmology
Kenneth Jacobsohn | MCW-Milwaukee | Urology
Pinky Jha | MCW-Milwaukee | Medicine
Sara Lauck | MCW-Milwaukee | Pediatrics
Roy Long | MCW-Central Wisconsin
Theresa Maatman | MCW-Milwaukee | Medicine
Shilpa Narayan | MCW-Milwaukee | Pediatrics
Teresa Patitucci | MCW-Milwaukee | Cell Biology
Brittany Player | MCW-Milwaukee | Pediatrics
Katherine Recka | MCW-Milwaukee | Medicine
Thomas Robey | MCW-Milwaukee | Otolaryngology
Amanda Rogers | MCW-Milwaukee | Pediatrics
Carley Sauter | MCW-Milwaukee | Physical Medicine & Rehabilitation
Robert Sedlacek | MCW-Central Wisconsin
Monica Shukla | MCW-Milwaukee | Radiation Oncology
Joshua Timpe | MCW-Milwaukee | Emergency Medicine
James Warpinski | MCW-Green Bay
Scott Welak | MCW-Milwaukee | Pediatrics
Christopher White | MCW-Milwaukee | Physical Medicine & Rehabilitation
Krista Wiger | MCW-Milwaukee | Medicine
2018-19 Courses
Core Courses
Character in Education
Educational Scholarship
Adult Learning Theory
Entrepreneurial-Minded Learning
Curriculum and Course Design
Teaching Methods
Assessment and Evaluation
Culturally Responsive Teaching in Medical Education
Caring Attitudes in Education
Elective Courses
Writing Multiple Choice Questions
Mentoring and Coaching
Making Bedside Teaching Count
Interprofessional Education
Competency-Based Assessment
Teaching Health Care Systems and Health Policy
Giving and Receiving Feedback
Remediation of Medical Learners: Opportunity for Success
Narrative, Stories and Reflection in Clinical Teaching and Clinical Care
2018-19 Capstone Projects
Alexandria J. Bear; Katherine Recka
Utilization of the DISC assessment tool to elucidate communication styles in an effort to improve communication skills and resiliency for medical providers and trainees
Primary C: Competence | Secondary C: Character
Angela Beckert
Medicine-Geriatrics integrated residency and fellowship
Primary C: Competence
Anita Bublik-Anderson; Sonal Chandratre; Robert Sedlacek
Integration of basic sciences and clinical skills in chronic pain management curriculum
Primary C: Competence
Becky Buelow; Erin Green
Pediatric clerkship review escape room
Primary C: Competence
Karen Sue Carlson; Krista Wiger
Perspective taking in oncology
Primary C: Character | Secondary C: Competence
Erica Chou; Sara Lauck
Does your character have character? Building character through medical improvisation
Primary C: Character
John-Michael Cox
Identifying character teaching moments in medicine
Primary C: Character | Secondary C: Caring
Ashley Cunningham
Pathology resident education in coagulation
Primary C: Competence | Secondary C: Caring
Chris Dodgion
Improving the quality/utility of medical student evaluations on a surgical rotation
Primary C: Competence
David Ferguson
Evaluating diagnostic tests
Primary C: Competence
Renee Foutz
Emergency medicine communication skills workshop
Primary C: Competence | Secondary C: Caring
Jeff Fritz; Roy Long; Teresa Patitucci
Reflective practice and self-assessment in an undergraduate medical education anatomy course
Primary C: Caring | Secondary C: Character
Kavita Gadhok
Is simulation a useful tool in enhancing the skills needed for clinical practice?
Primary C: Competence
Kyle Goham
OSCE's as an indicator of early clinical performance in anesthesia training programs
Primary C: Competence
Brian Hilgeman
The impact of "Tweet"-style patient reflections and rotating in a high-need, high-cost clinic during a M4 ambulatory rotation: A mixed methods study
Primary C: Competence | Secondary C: Character
Tristram Hill
Creating an educational curriculum for the observation unit
Primary C: Competence | Secondary C: Caring/Character
Judy Hoggatt
M3 ophthalmology elective: Faculty understanding of learning requirements and teaching expectations
Primary C: Competence
Kenneth Jacobsohn
Culinary medicine elective
Primary C: Competence
Pinky Jha
Perceptions and experiences of medical students of compassion and empathy training at the Medical College of Wisconsin
Primary C: Caring
Theresa Maatman
Surgical orientation comic book
Primary C: Competence
Shilpa Narayan
Utilization of a smart-phone application to assist with resuscitation of critically-ill pediatric patients
Primary C: Competence
Brittany Player
Direct observation of senior resident teaching on family-centered rounds
Primary C: Competence
Thomas Robey
Curating resources and evaluating its impact on surgical preparedness
Primary C: Competence | Secondary C: Caring
Amanda Rogers
Improve the quality and frequency of simulation-based medication education
Primary C: Competence | Secondary C: Caring/Character
Carley Sauter; Christopher White
Teaching person-centered language
Primary C: Competence | Secondary C: Caring/Character
Monica Shukla
Virtual follow-up following palliative radiotherapy
Primary C: Competence | Secondary C: Caring
Joshua Timpe
A wilderness medicine course's impact on student's leadership skills
Primary C: Character
James Warpinski
Does your character have character? Building character through medical improvisation
Primary C: Character
Scott Welak
Compassion in NICU communication
Primary C: Character
Academy Scholarship
"Does Your Character Have Character? Building Character Through Medical Improv"
By Erica Chou, MD; MaryAnn Gilligan, MD; Sara Lauck, MD
Innovations in Healthcare Education Research Conference
Thursday, April 25, 2019 | Medical College of Wisconsin
Advisory Committee
Director, Faculty Pillar, Kern Institute
Member, Faculty Pillar, Kern Institute
Member, Faculty and Cross Pillars, Kern Institute
Member, Faculty Pillar, Kern Institute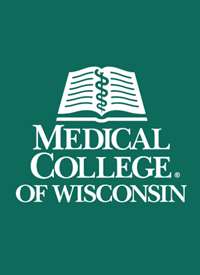 Kerrie Quirk
Program Manager I
Member, Faculty Pillar, Kern Institute
Associate Professor; Director of Measurement and Evaluation in the Office of Academic Affairs
Contact Us
Tammy Hosch
Education Program Coordinator III
Kern Institute
Medical College of Wisconsin
8701 Watertown Plank Rd., Suite M1990
Milwaukee, WI 53226