KINETIC3 Teaching Academy
KINETIC3 is a faculty, staff, and trainee enrichment program, integrating the 3C's of character, caring, and competence with a deep knowledge of pedagogy to support thriving, confident medical educators. In this, we aim to foster a network of teaching professionals who, collectively, will transform medical education.
K
ern
IN
stitute's
E
ducational
T
ransformation
I
n teaching
C
ompetence,
C
aring, and
C
haracter (KinetiC3)
KINETIC3 Program Goals 
Equip a teaching community with cutting edge, evidence-based instructional methods to promote learner-centricity.
Integrate caring for others and self-care into medical education and practice.
Infuse character education into daily activities.
Foster a community of educators who are competent, caring, and of strong character.
KINETIC3 Program Tracks
To meet the individual needs of faculty and trainees, KINETIC3 offers two distinct tracks:
Both tracks engage learners through a curriculum featuring evidence-based, learner-centric teaching strategies, and which promote active learning:
KINETIC3 Track Distinction
Excellence in Teaching
We will recruit for this track every year in the spring and with orientation in the summer.  
Structure:
Year-Long Track
Interactive curriculum through monthly workshops
Focus:
Equips participants with teaching skills for the classroom and/or bedside
Our core 3Cs curriculum (Character, Caring, Competence) with foundational educational topics
Teaching Observations, in which experienced coaches will identify in real-time opportunities to strengthen teaching skills and provide constructive feedback
Creation of a professional Teaching Portfolio
Meant For:
Those new in their teaching career or new to MCW, a new leadership role, institutional partners
Medical Education Researcher or jump to P-Metal Series, KERN Scholars or other KERN programs
Can Progress To:
Medical Education Researcher or jump to P-Metal Series, KERN Scholars or other KERN programs


Medical Education Researcher
We will recruit for this track every two years. Our current cohort is 2022-2024, our next cohort will be 2024-2026. Look for applications to open in March 2024. 
Structure:
Two-year long track
Delivered in day-long boot camps
Present at IHER, visual abstract
Focus:
Goal to develop skills in educational scholarship and pedagogy
Participants will produce a medical education Capstone project
Guided by structures educational research and human-centered design curriculum with the support of a mentor
Complimented with rotating monthly writing circles to provide time focused on capstone work
Meant For:
Experienced educators
Those with a passion for research
Can Progress To:
P-Metal Series, KERN Scholars, Women's Leadership, and other KERN programs


Explore the Medical Education Researcher Track
Apply to the KINETIC3 Academy
The KINETIC3 curriculum runs the course of a year beginning each July. The program prepares faculty to innovate, produce scholarship, and become leaders in educating across the medical continuum. Each participant chooses an educational capstone project to work on throughout the program and receives mentored support.
Are you interested or have more questions about KINETIC3? Email Vivian Dondlinger.
2023 Excellence in Teaching Track Cohort
Applications for our 2023 Excellence in Teaching Track Cohort (our one-year program) will open on March 1, 2023 and close on March 31, 2023. We will recruit for the 2024 Medical Education Research Track (our two-year track) in March 2024! 

Apply Now
Important Dates:
Virtual Information Sessions:
March 23rd from 12-12:30pm
March 27th from 12:30-1pm
Sessions are all virtual on Microsoft Teams.
Please email KernKinetic3@mcw.edu for a calendar invite.
Orientation Dates:
July 14
July 28 from 12:00-1:00pm (required to attend one)
Capstone Projects
2022-2024 Capstone Projects
Capstones will be completed and presented at the 2024 IHER Conference
Lyndsey Runaas: TBD
Lee Ann Lau: TBD
John Ning: "Differences between house staff and hospitalists rotation amongst third year medical students"
Meghan Roller: "Use of modified-rapid cycle deliberate practice simulation to teach differential diagnoses to novice advanced practice providers"
Christine Restivo-Pritzl: TBD
Suzanna Sellars: "Redesign of educational toolkits for parents and adolescents to build communication and improve health literacy: a project with PATCH"
2021-2023 Capstone Projects
Capstones will be completed and presented at the 2023 IHER Conference
Jed Calata: "Going for Broke: The Impact of Cost of Living on Surgery Resident Stipend Value"
Alison Strauss: "A workshop in culturally appropriate refugee healthcare for family medicine residents"
Beth Weinman: "Faculty attitudes towards virtual interviews for PM&R residency positions"
Bethany Corbin: "From Pediatric to Adult Medicine: What is the Patient and Family Experience in Transitional Care for Children with Medical Complexity?"
Buchan Blake: "Model to improve cross-disciplinary communication and learning among Pathology residents
Chelsea Weaver: "Promoting the use of case-based discussion in medical student training"
Colleen Manak: "Learn how to complete a mental status exam"
Elizabeth Bukowy: "Post Acute and Long Term Care Med-Geriatrics Curriculum"
Khadieja Khalid: "The Effect of Family and Childcare on Career Decision Making in Physicians"
Lauren Titus: "Changes in Patterns of Diagnosing Sexually Transmitted Infections in Adolescents During COVID-19"
Lindsey McAlarnen: "Communications skills training in obstetrics and gynecology graduate medical education—the time is now"
McKenna Knych: "Beyond the Ivory Tower: Piloting a Community Emergency Medicine Elective for Fourth-Year Medical Students
Cara O'Brien Outcomes of an Innovative Geriatric Medicine Training Model"
2020-2022 Capstone Projects
2019-2020 Capstone Projects
2018-2019 Capstone Projects
KINETIC3 Steering Committee
Lead by Kristina Kaljo
Tavinder K. Ark, PhD
Director, Data Science Lab, Kern Institute
Program Manager, Faculty Pillar, Kern Institute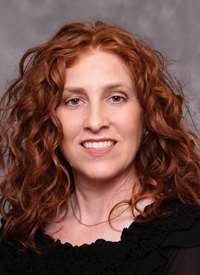 Member, Faculty Pillar, Kern Institute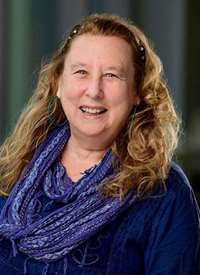 Interim Director, Clinical Learning Environment Pillar; Member, Faculty Pillar, Kern Institute
Director, Human-Centered Design Lab, Kern Institute
Director, Human-Centered Design Lab; Member, P-METaL Lab, Kern Institute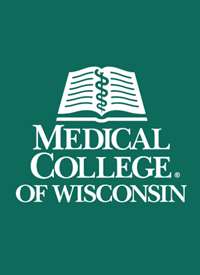 William Henk, Ed.D
Dean Emeritus , Marquette University
Kerrie Quirk, MEd
Program Manager I
Member, Faculty Pillar, Kern Institute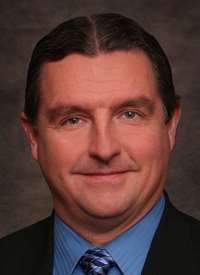 Associate Professor; Director of Measurement and Evaluation in the Office of Academic Affairs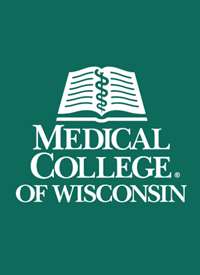 Robert Trevino, MD, PhD
Chief Resident, Pediatrics ; University of Illinois College of Medicine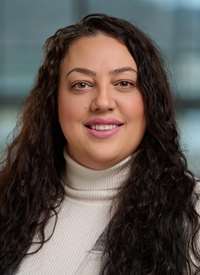 Director of Instruction, KINETIC3 Steering Committee 
Contact Us
Vivian Dondlinger, MPH
Program Manager
Kern Institute
Medical College of Wisconsin
8701 Watertown Plank Rd., Suite M1990
Milwaukee, WI 53226