Philosophical Consultations in Character Integration for Medical Education
P-Coaching in Med Ed
What is a Consultation in Character Integration?
Consultations in character integration are designed to help medical educators clarify and resolve conceptual and practical issues associated with the integration of character formation in curriculum development. Using various methods of philosophical inquiry and critical thinking, our primary goal is to provide resources to facilitate the implementation of basic concepts, principles, and strategies in medical education transformation. Our consulting philosophy aligns with the Kern Institute's triple aim of medical education: "advancing a new foundation for medical education based on character, competence, and caring" and is built according to the following four building blocks of character toward human flourishing: intellectual virtues, moral virtues, civic virtues and performance virtues. We are committed to the advancement of medical professional identity formation and the fulfillment of professional aspirations for the practice of medicine. To fulfill this commitment, we tailor our consultations to the educator's curricular context and goals with a focus on three particular areas:
the identification of professional obligations and aspirations;
the delineation of core components of professional identity formation; and
the nurture of key virtues [character traits] for character formation among medical trainees and medical professionals.
What to expect from a Character Integration Consultation?
Our team provides expertise and resources to medical educators interested in advancing professional identity through character formation in their work. We collaborate with our clients to:
Assist with developing and implementing best practices in character formation education
Provide resources to clarify conceptual challenges associated with virtues essential for professional identity formation, their measurement, and their implementation
Offer pedagogical strategies to facilitate the integration of character formation in medical education transformation
The consultation will take place in two steps. First, there is a screening phase to assess the nature of the issue (Can we help clarify our client's question and its relevance to integration of character?) and evaluate whether the consultation should proceed to a more in-depth analysis. Once it is determined that a full consultation is needed, our client will then be invited to share their curricular project with our team and outline associated challenges in identification, incorporation, measurement, and/or implementation of character.
Co-Leaders
Director, P-METaL Lab; Member, Cross Pillar, Kern Institute
Visiting Professor, Kern Institute
Other Consultants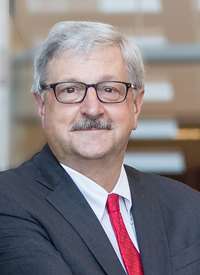 Member, Culture & Systems Pillar, Kern Institute
Andrea Leep Hunderfund, MD, MHPE
Consultant, Kern Institute; Associate Professor of Neurology Medical Director, Office of Applied Scholarship and Education Science Associate Director, Mayo Clinic Program in Professionalism & Values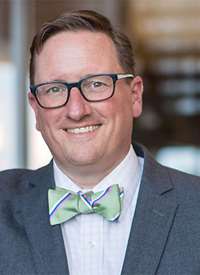 Member, Community & Institutional Engagement Pillar, Kern Institute
Member, Student and Culture & Systems Pillars, Kern Institute
Resources
Carey GB, Curlin FA, Yoon JD. 2015. Medical Student Opinions on Character Development in Medical Education: A National Survey. BMC Research Notes 8(1):455.
Engelhardt, Jr. H.T. & Jotterand, F. (Eds.). 2008. The Philosophy of Medicine Reborn: A Pellegrino Reader. Notre Dame: University of Notre Dame Press.
Hawking M, Kim J, Jih M, Hu CY, Yoon JD. 2020. Can virtue be taught?' A Content Analysis of Medical Students' Opinions of the Professional and Ethical Challenges to their Professional Identity Formation. BMC Medical Education 20(1), 380. doi: 10.1186/s12909-020-02313-z
Jotterand, F. 2005. The Hippocratic Oath and Contemporary Medicine: Dialectic Between Past Ideals and Present Reality? The Journal of Medicine and Philosophy 30:1, 107-128.
Jubilee Center for Character and Virtues. (Peterson A, Civil D, Ritzenthaler, S). 2021.Educating for Civic Virtues and Service: School Leader Perspectives (PDF).
Jubilee Center for Character and Virtues. 2017. A Framework for Character Education in Schools (PDF).
Jubilee Centre for Character and Virtues. (Arthur J, Kristjánsson K, Thomas H, Kotzee B, Ignatowicz A, Qiu T). 2015. Virtuous Medical Practice (PDF).
Jubilee Centre for Character and Virtues. (Kristjánsson K, Darnell C, Flowers B, Moller F, Pollard D) 2020. Phronesis: Developing a Conceptualization and an Instrument (PDF).
Kaldjian LC. 2014. Practicing Medicine and Ethics: Integrating Wisdom, Conscience, and Goals of Care. New York, NY: Cambridge University Press.
Kinghorn, WA. 2010. Medical Education as Moral Formation: An Aristotelian Account of Medical Professionalism." Perspectives in Biology and Medicine 53:1, 87-105. Project MUSE, doi:10.1353/pbm.0.0145.
Lamb, M, Brant J, Brooks E. 2021. How Is Virtue Cultivated? Seven Strategies for Postgraduate Character Development. Journal of Character Education 17:1, 81-108.
Pellegrino, ED & Thomasma DC. 1993. The Virtues in Medical Practice. New York, NY: Oxford University Press.