Kern Institute Graduate Medical Education (GME) Pillar
This team focuses on personal well-being, caring and character for our residents and fellows; creating a culture that promotes diversity, equity and inclusion within residency/fellowship programs; and facilitating competence in communication and other clinical skills acquisition through innovative programming.
Graduate Medical Education Pillar Initiatives
Reflection Activities
Reflection Activities
Develop and implement a toolbox of reflection activities for GME programs. Led by Kathlyn Fletcher, MD and Alicia Pilarski, DO. This initiative aims at creating space for conversation and reflection around topics such as race and equity, COVID-related stress in physicians, professional identity formation, etc.
Read the special residents and fellows issue of Transformational Times
Social Connectedness Activities
Social Connectedness Activities
Design and implement opportunities for GME to foster social connectedness across MCWAH. Our pillar provided mini grants following a request for proposal from a minimum of two residency or fellowship programs to partner and build social connection through a well-being activity. Eleven small events have been funded and are being implemented in the 2021-22 academic year.
GME Advisor/Mentor Network
GME Advisor/Mentor Network
Develop a network of GME advisors/mentors across the specialties for residents/fellows to self-select and/or be paired with faculty outside of their specialty. Led by Amy Farkas, MD, MS, this program is being developed to align with and enhance existing mentoring activities in GME.
Increased Resident/Fellow Participation
Increased Resident/Fellow Participation
Increased participation of residents and fellows in existing Kern Institute programs such as Kinetic3 – educational series focused on teaching best practices; working with the Human-Centered Design Lab to expand on the well-being work already started for our residency and fellowship programs. The first phase of this work, which has already been completed, was to identify areas of opportunity to improve well-being both for individual programs and graduate medical education as a whole. The second phase is underway to help create solutions to those identified opportunities for enhancing well-being programming.
Kern Institute GME Pillar Mini-Grants: Building social connections through well-being activities
Women Cardiology Fellows and Internal Medicine residents interested in Cardiology come together for cross program social mixing.
Med-Ped residents and their significant others/friends from different residencies and fellowship programs participating in a weekly exercise program to foster socialization across MCWAH programs.
MCW Orthopedic Surgery and Plastic Surgery residents enjoy a Brewers Game and pre-game tailgate to promote relationships that will translate into the hospital.
Graduate Medical Education Pillar Members
Co-Director, Graduate Medical Education Pillar; Member, Culture & Systems Pillar, Kern Institute
Co-Director, Graduate Medical Education Pillar; Member, Clinical Learning Environment Pillar, Kern Institute; Professor of Medicine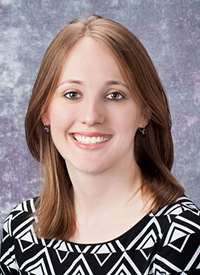 Visiting Professor, Kern Institute
Devarati Syam, PhD
Program Manager, Student and GME Pillars, Kern Institute