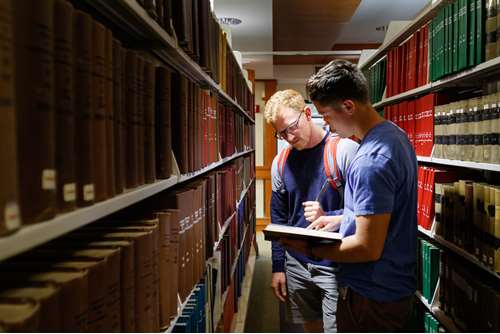 We offer a few ways to search for journal titles. If you want to search for articles with journals, we recommend you use a database like
PubMed LinkOut
or
Ovid/MEDLINE
.
BrowZine
Use BrowZine to search our journal collection by title, subject, or ISSN. If you are on a mobile device, this link will prompt you to download the free app through the App Store or Google Play. If you don't want to download the app, use the E-Journals link below to browse and search for journal titles.

With BrowZine there are fewer clicks to get to journal content and you can follow journals of interest and be notified when new articles are published. BrowZine provides a standard interface for viewing your favorite journal titles, and you can browse journals by title or subject area.

Classic E-Journals List
View an alphabetical listing of our electronic journals, or search by title or ISSN. Links in the e-journals list will take you directly to the journal provider's website.