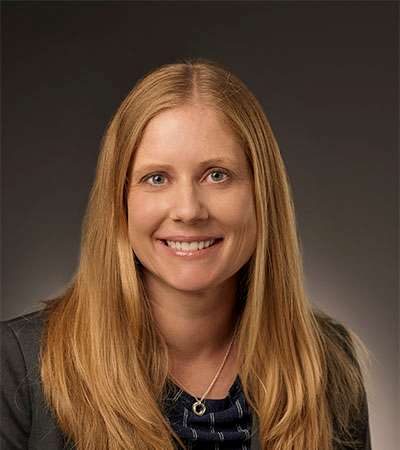 Laurie Newton, DNP, RN, CPNP-AC/PC
Assistant Director, CSG Advanced Practice Provider Fellowship; Pediatric Nurse Practitioner - Pediatric Otolaryngology
Biography
Laurie Newton, is a certified pediatric nurse practitioner in acute and primary care and a member of the pediatric otolaryngology division at the Medical College of Wisconsin where she has practiced at Children's Wisconsin since 2006. Dr. Newton obtained her Doctorate of Nursing Practice degree in 2012 from the University of Wisconsin-Madison School of Nursing where she was recruited and has taught since 2015 as a clinical associate professor.

Dr. Newton has a deep understanding of nursing's needs and challenges through her own practice, teaching, and committee service as chair of the APN Discipline, chair of the CSG Professional Development Committee and member of the APP leadership team. She is an elected board member for the Society of Ears, Nose, and Throat Nursing and Advancements, and a member of the Association of Postgraduate APRN Programs (APGAP) where she has attended conferences to learn best practices for a successful APP fellowship program.

In addition to her clinical responsibilities, Dr. Newton is the Assistant Director of Advanced Practice Nursing with a core responsibility of developing and overseeing a centralized pediatric advanced practice providers (APP) fellowship program. Her scholarly work is focused on innovation in nursing education, improving efficiency, and increasing access to healthcare. Her scholarly research combined with dual roles as a clinical provider and nurse educator, first-hand experience with the needs of novice APPs at Children's Wisconsin, and a passion for teaching with experience precepting nurse practitioners, makes her the ideal candidate to develop a pediatric APP fellowship program.