Leadership Development
To ensure a bright future for MCW and academic medicine, we must inspire and empower the next generation of leaders. We are focused on identifying, developing and supporting faculty as leaders at MCW. We link faculty to a wide array of leadership opportunities and provide innovative resources to facilitate the growth of those with leadership potential. We want to ensure that MCW's faculty have the skills they need to be leaders in the academic health professions.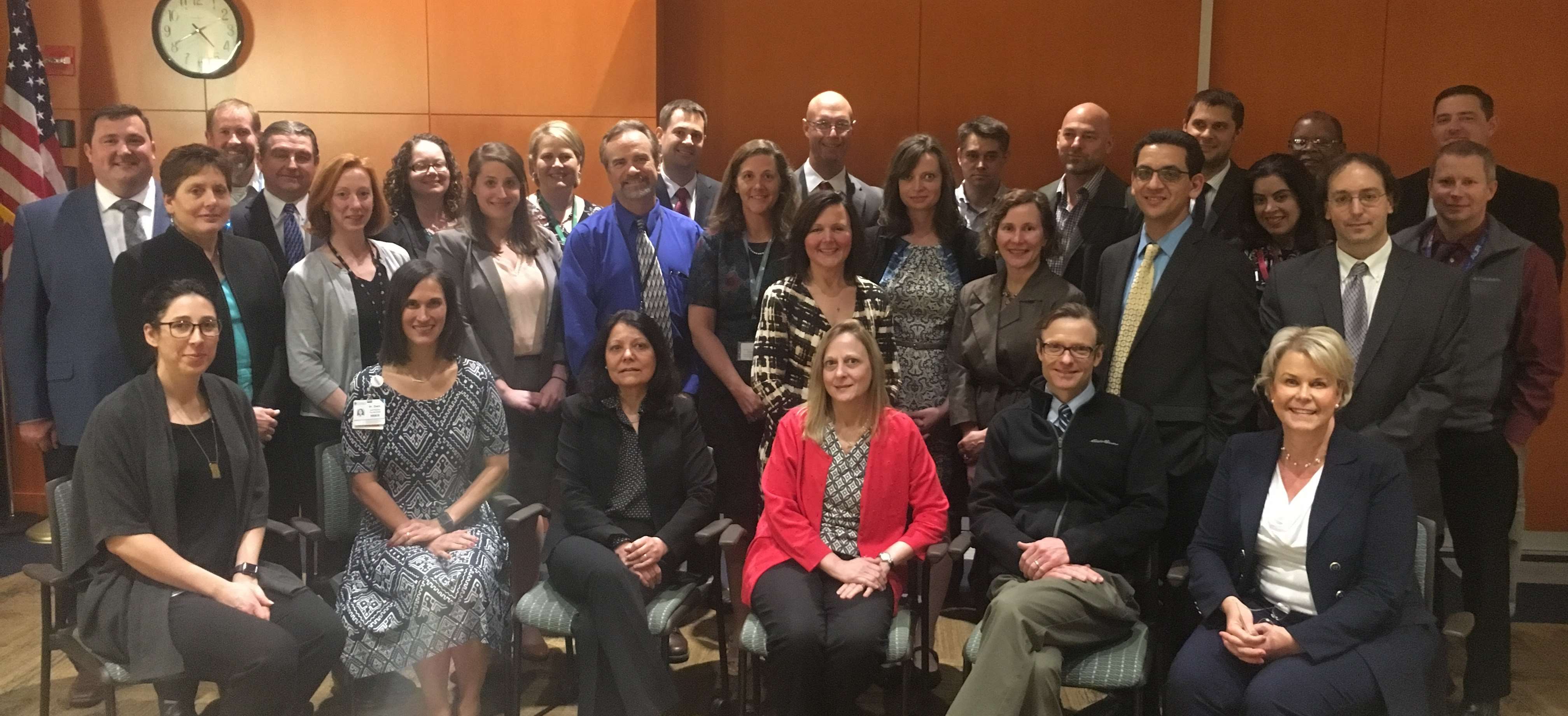 MCW Leadership Academy
The MCW Leadership Academy is a collaborative program between the Medical College of Wisconsin (MCW) and the University of Milwaukee (UWM) Sheldon B. Lubar School of Business aimed at preparing faculty and staff leaders to address the challenges inherent in the ever-changing environment of academic medicine.

The program is designed to bring current, relevant business and leadership skills to leaders in an abbreviated but intense and interactive manner. Expertise from MCW faculty and other health care industry professionals is drawn upon to ensure that instruction is application-based and participants have the opportunity to apply concepts to specific MCW situations throughout the Academy. These additional skills and best practices will be demonstrated by participants through the completion of a capstone project.

Capstone Projects
2017-2018
2017-2018
Establishing a Milwaukee Regional Medical Center Map App
Enhancement of the MCW Research Mission by Advancement of Intra-Institutional Multi-Disciplinary Collaborations
Improving Operating Room Efficiency
ROI for APP Utilization Models
Optimization of Patient-Reported Data for Research & Care
Blueprint for a Master's of Science in Medical Education Degree


2016-2017
2016-2017
Development of the Education Value Unit (EVU) to Measure Overall Faculty Effort and Participation at MCW
E-Consults: Implementation Framework for MCW Adult Practice
Increasing Revenue by Enhancing Grant Quality & Submission Numbers
Connect-Innovate-Deliver
Decreasing Self-Imposed Regulatory Burden and Core Inefficiencies at MCW
Developing a Women's Health and Sex and Gender Medicine Curriculum for MCW Students


2015-2016
2015-2016
Integrating Clinical and Basic Research via Drug Discovery
High-Yield Education of Physicians and Providers for Improved Billing Success and Compliance
Transitioning Medically Complex Young Adults to Adult Care
Enterprise Imaging - Integrating "-ologies" for one BIG Picture
Development of an APP Fellowship Program at MCW


2014-2015
2014-2015
Developing a Robust Process to Facilitate Crowdfunding to Support Research at MCW
Physician Perceptions and Barriers to the Adoption of Emerging Digital Health Concepts
Recommendations for Leveraging Existing Research and Educational Resources to Guide Faculty in Effectively Mentoring Trainees on Scholarly Projects
Identify the Main issues Affecting No Show Rates, Same Day Cancellations, and Late Patients and Develop Processes to Help Reduce these factors
From Bedside to Bench: Facilitating Access to Patient Samples for Basic Scientists
2013-2014
2013-2014
Implementing a Portfolio Sponsor Application
Community Medical Education Campus Identify & Fit
Creating a Consistent Onboarding Practice
Increasing Minority Participation in Organ Donation
Determine the Right Balance of Funding Support
2012-2013
2012-2013
The Zoo Interchange Reconstruction: A Campus-Wide Effort to Avoid "Carmageddon"
Integrating Civic and Community Engagement: The Strategic Educational Engagement Development (SEED) Initiative
Identifying Competencies Necessary for Training our Students for Changing Health Care and Research Environments
Developing Faculty Capacity
Improving Teaching Effectiveness at the Medical College of Wisconsin: A Quality Improvement Initiative


Contact Office of Faculty Affairs
Inquiries
(414) 955-8666
Employment Verification
(414) 955-0108 (fax)
Medical College of Wisconsin
8701 Watertown Plank Rd.
Milwaukee, WI 53226