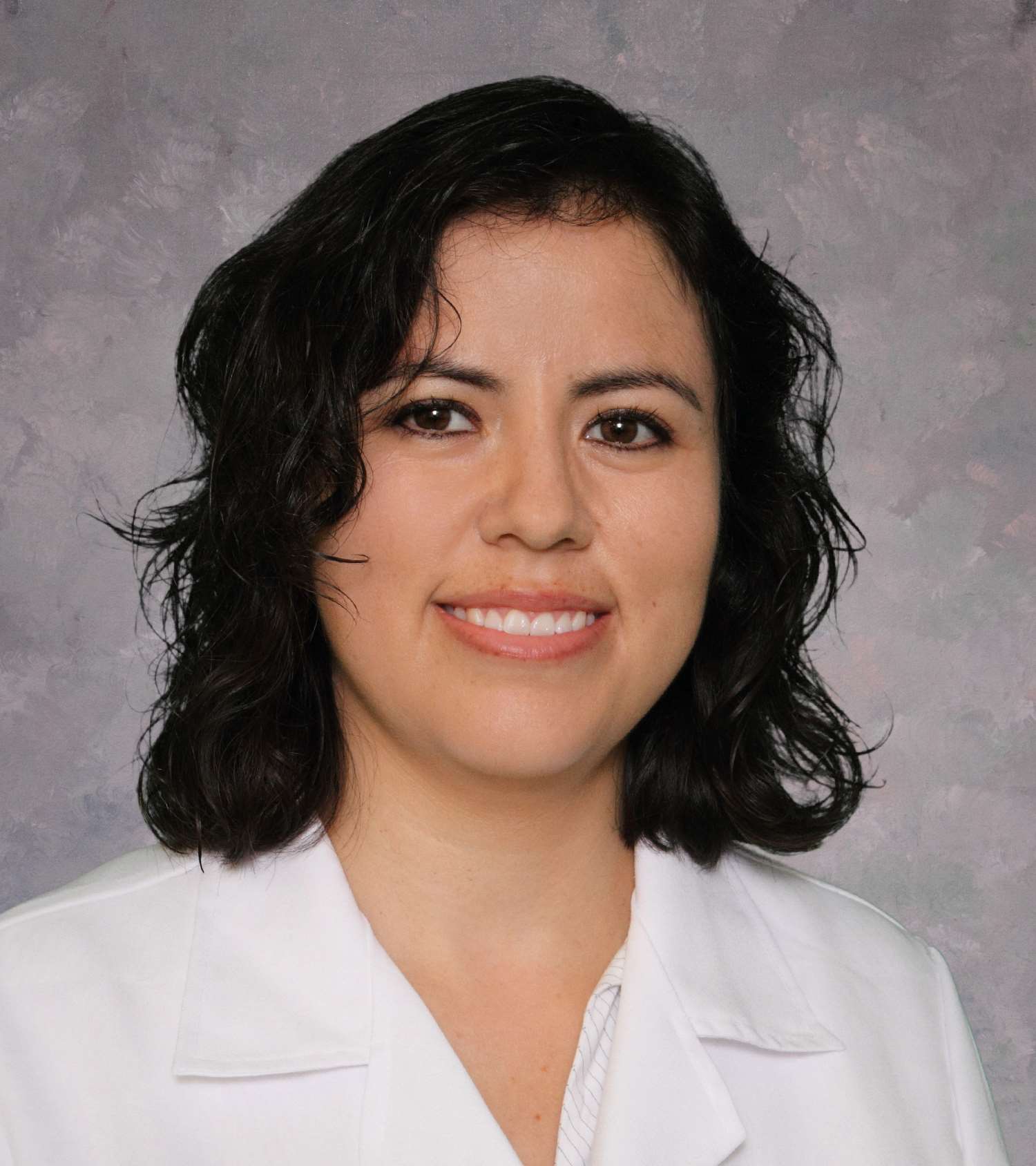 Karen Arispe, MD
Pathology Resident, PGY-4
Locations
Pathology & Laboratory Medicine
Biography
I am originally from "The city of eternal spring"- Bolivia, where I graduated from Medical School and where my passion for Pathology began. I completed my Anatomical Pathology Residency at the National Institute of Health Sciences and Nutrition Salvador Zubirán in Mexico City (2011) and my Oncologic Surgical Pathology fellowship at the National Institute of Cancer in the same city (2012). The invaluable knowledge acquired at both institutions reinforced my vocation for this astonishing field.
I moved to Milwaukee in the spring of 2012, where I joined the Clinical and Translational Research Core Laboratory in the Department of Pathology, MCW. This allowed me the opportunity to study Molecular Pathology and conduct research using an array of molecular techniques. Integrating the knowledge acquired in Anatomic and Molecular Pathology allowed me to further appreciate the challenges and unlimited potential of this field. I consider my time here as one of my life's most rewarding experiences and feel privileged to have gained knowledge that before was beyond my scope of expertise.
Along my journey, I have been blessed to encounter a number of exceptional individuals, who continue to deeply influence my life. Through their support, I have developed a lifestyle for continuous learning, motivation and dedication. I have always remembered the wise words of one of my mentors who told me that "Life is not a race of speed but of fortitude, when things in life come by easily we don't appreciate them as much as when we fight to achieve them." I am grateful for my family, friends, all of my professors and mentors and credit them with my professional accomplishments.
At the present time, I am honored to join the Pathology Residency Program at MCWAH. An institution where academics and research education are well established in a productive working atmosphere, with exceptional faculty devoted to teaching. I am eager to learn from their unlimited experience, obtain knowledge in Clinical Pathology and become involved in additional research projects leading to peer-reviewed publications. I look forward to the enhancement of my career as a Pathologist with infinite enthusiasm and a commitment to benefitting my patients.
I love the city of Milwaukee! The people here have the same kindness and spirit that people in my hometown have. It is in this sense that I feel at very home in this place. In my free time, I enjoy reading, salsa dancing, cooking, baking, jogging, and photography. I look forward to further exploring Milwaukee and its surrounding areas as I continue my education.