Student and Resident Behavioral Health
Welcome! The Medical College of Wisconsin recognizes its students and residents work hard, long and responsibly. We are aware the demands of education training and service to patients can produce a variety of stressors for individuals and their families. Student and Resident Mental Health Services provides a comprehensive program to meet these professional and personal mental health needs. We value your dedication and hope you find these resources helpful.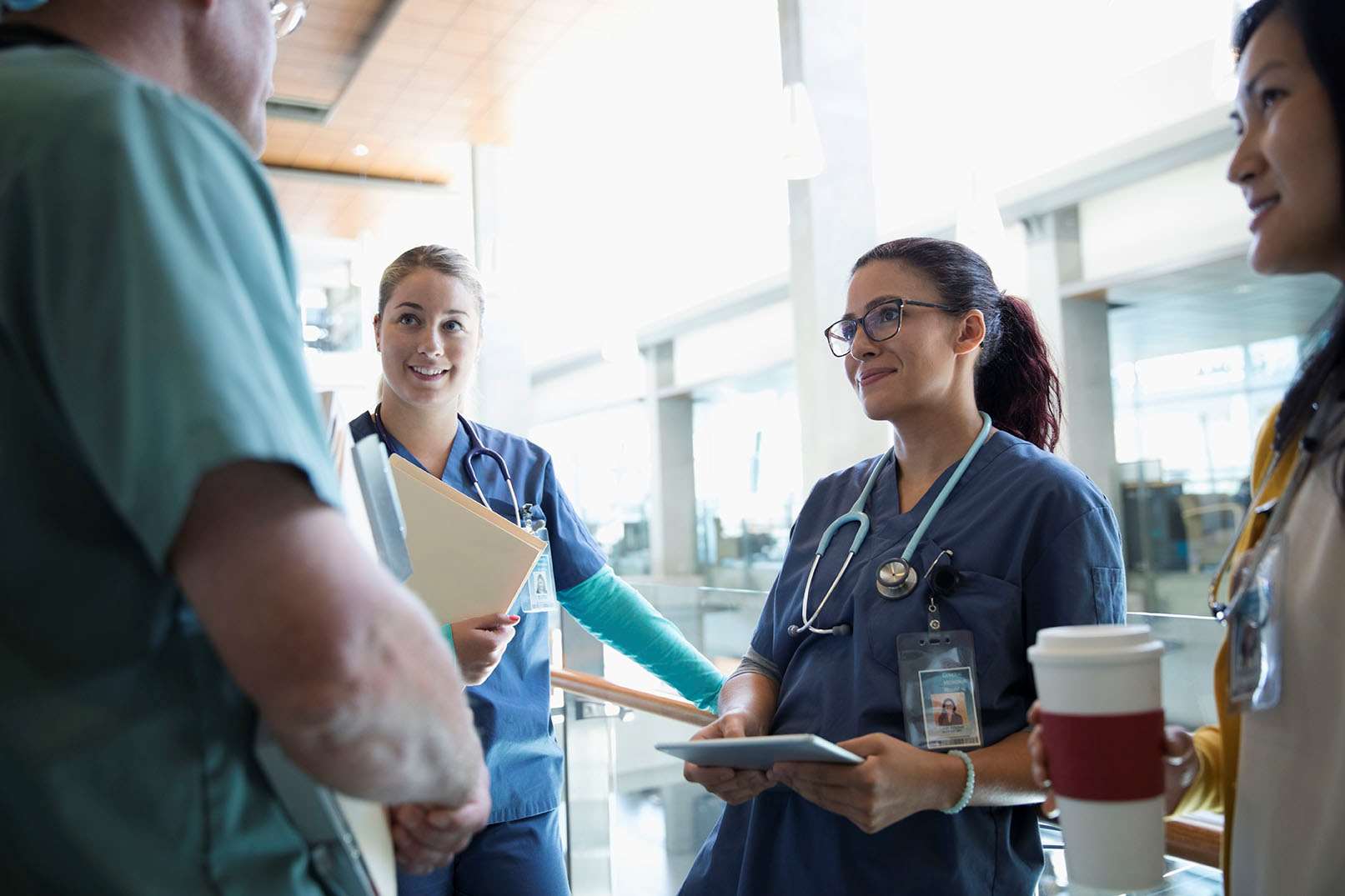 A note from Dr. David Cipriano
Dear Students, Residents and Fellows,
The COVID-19 pandemic has impacted healthcare and your training in ways that were unimaginable just a few months ago. If you are seeing patients, there is the worry of getting infected or passing the virus on to loved ones. If you are not seeing patients, you may be anxious about missed opportunities in your training and the possibility of disrupted timelines for your education. If this is a time of transition for you, there is likely mourning of the cancelled graduation ceremonies, not to mention apprehension over what's next – what will your residency or first 'real' job look like in this crisis? If you are doing research, I know you are concerned about your studies being placed on hibernation, your deadlines being delayed and the implications for your grants. And you are dealing with all of this while living under the restrictions of social distancing.
Social distancing has not only separated us from our social support system, but it has also shut down access to our typical coping strategies such as a happy hour with friends, going to the gym, attending a religious service or even just going shopping or to a restaurant. I know you have made many adaptations to the ways you cope and do things in general. Stop for a moment and give yourself credit for how nimble and resourceful you have been.
People in healthcare are good at taking care of others, but often not so good at taking care of ourselves. We wear ourselves out without taking care of our own needs, we feel guilty about what's been left undone and we can be harshly critical of ourselves. Please take time to take care of yourself. There are resources listed below and I hope you will take advantage of them. Be honest – how many times have you passed on an opportunity to recharge and renew? How many times have you felt lethargic, but not exercised; felt scattered, but not meditated; felt worried, but not checked your self-talk? A couple of quick things to do for yourself:
Control what you can, and have the wisdom to know what you can't. Accept this new reality with all of its uncertainty. To not do so is to deny reality and to perpetuate the tension and frustration that you are feeling. What you can control may seem small compared to the enormity of what we are facing, but it is all you've got and it will help. You can control your intake of media coverage of the crisis, your nutrition and fitness routine, your decision to take time to breathe. What else can you control?
Give your self permission to rest. Resist the messages you are receiving to stay busy, keep to a routine, use your time wisely. These are unchartered waters for all of us and therefore, so stressful. Take time to relax. It is an investment in yourself. In a short while, you will belong to the community which you will serve, so preserve this asset – yourself.
MCW is offering a few things to begin with:
Virtual Support Groups – ThriveTogether support groups are now weekly during the COVID-19 crisis. For medical students, it is every Thursday, 12:30-1:30 pm. For graduate, pharmacy and MSA students, please contact your program coordinator for days and times. For housestaff, ask your program director to contact me, or you just contact me. I'm happy to 'meet' with your group and have already done so for the ophtho, OB/Gyn and pulmonary/critical care residencies.
Coping Clinic. This is a new, no-charge, solution-focused clinic designed to address trauma and stress due to the pandemic. Your visits will not count against the unbilled sessions that MCW/MCWAH already offer you. And, in many cases there are openings the same or next day!
Our regular Student and Resident Behavioral Health clinic is up and running virtual sessions on HIPPA-compliant BlueJeans platform.
Students may take advantage of Silvercloud. This is a free, web-based cognitive-behavioral therapy program that is available 24/7. This is an interactive, empirically validated self-help program. Access it from the link on this page, or go to MCWConnect to find the sign in page.
Other Resources
Self-help
Ideas for Staying Connected
Houseparty app: Get together virtually with friends to play games
Netflix Party: Watch movies with your friends and have a group chat at the same time
Words with Friends: A multiplayer word game. Get it at your app store.
Try a Zoom gathering with friends and family – it's free and easy to download.
Fitness and Health
Entertainment
Ways to Reduce Stress
Watch David Cipriano, PhD, as he offers 10 quick strategies to change your mood from negative to positive.
David J. Cipriano, PhD
Associate Professor
Psychiatry and Behavioral Medicine
Director, Student and Resident Behavioral Health
(414) 955-8954 | Pager number: (414) 314-5562
View list of Milwaukee-based Student Organizations.
SilverCloud, a Self-Guided Mental Health Resource for Students
SilverCloud is a free, self-guided, interactive mental health resource available to all MCW students, offering online programs for anxiety, depression and stress. Students can complete modules to help with a variety of topics, including sleep, relaxation, grief and loss, self-esteem and more.
For new users, please log into MCWconnect and visit the Student Life tab. Here, you will find instructions, including the required PIN, on how to set up an account. You will be prompted to create your own unique password.
For returning users, you may log into SilverCloud at any time with your username and password through this link: mcw.silvercloudhealth.com
SilverCloud is a supportive tool, but its content is not intended to be a substitute for professional mental health advice, diagnosis or treatment. If you need specific advice or assistance, please contact your medical provider.
ThriveTogether Student Support Groups
These sessions will be hosted weekly and will be one hour in length. Please watch for communication directly from your school for invitation information.
MSA students – Mondays, 11:00 am
Graduate students – Tuesdays, 12:00 pm
Pharmacy students – Tuesdays, 4:00 pm
Medical students – Thursdays, 12:30 pm
Take Your Mental Health Vitals: Self Assessment Tools
Self Care
Wellbeing
Happenings
Are you Helping Someone Else: Mental Health First Aid
Let's Talk About Suicide
For Students Only
All new intakes and inquiries about services will go through our new Student Assistance Program, ComPsych. Please call 1 (833) 927-1860. The intake coordinator there will guide you to the right resource for you. This may be one of their network of psychotherapists across the state or through MCW's Student Behavioral Health services in the Department of Psychiatry in Milwaukee or one of the contracted local providers at our regional campuses. It means more choices for you and expanded benefits: 10 sessions per academic year at no charge to you. Housestaff, please use the intake and emergency information below. 
Contact Us
Milwaukee
General: (414) 955-8950
Referral Coordinator: Carolyn Bischel, MS, LPC
(414) 955-8933 | cbischel@mcw.edu
Emergencies
During Business Hours
(414) 955-8933
Emergencies
1 (833) 927-1860 ComPsych (students only)
After Business Hours
(414) 805-6700
Green Bay
Counseling services available in partnership with St. Norbert College
(920) 403-3045
Central Wisconsin
Counseling services available in partnership with Elmergreen and Associates
(715) 845-7175
24/7 Support - Provided by Resources Outside of MCW
Support available at no cost through the National Suicide Prevention Lifeline
(800) 273-8255
The Crisis Text Line
Provides Free Crisis Support via Text Message:
-Text START to 741741
-Additional information and support available on their website
Green Bay - Family Services of NE Wisconsin
Crisis Support Line
(920) 436-8888
Milwaukee County Behavioral Health Division
Crisis Support Line
(414) 257-7222
(414) 257-6300 (for hearing impaired)
Wausau - North Central Health Care
Crisis Hotline
(715) 845-4326
(800) 799-0122
The Trevor Project
LGBT Intervention and Suicide Prevention Hotline
(866) 488-7386