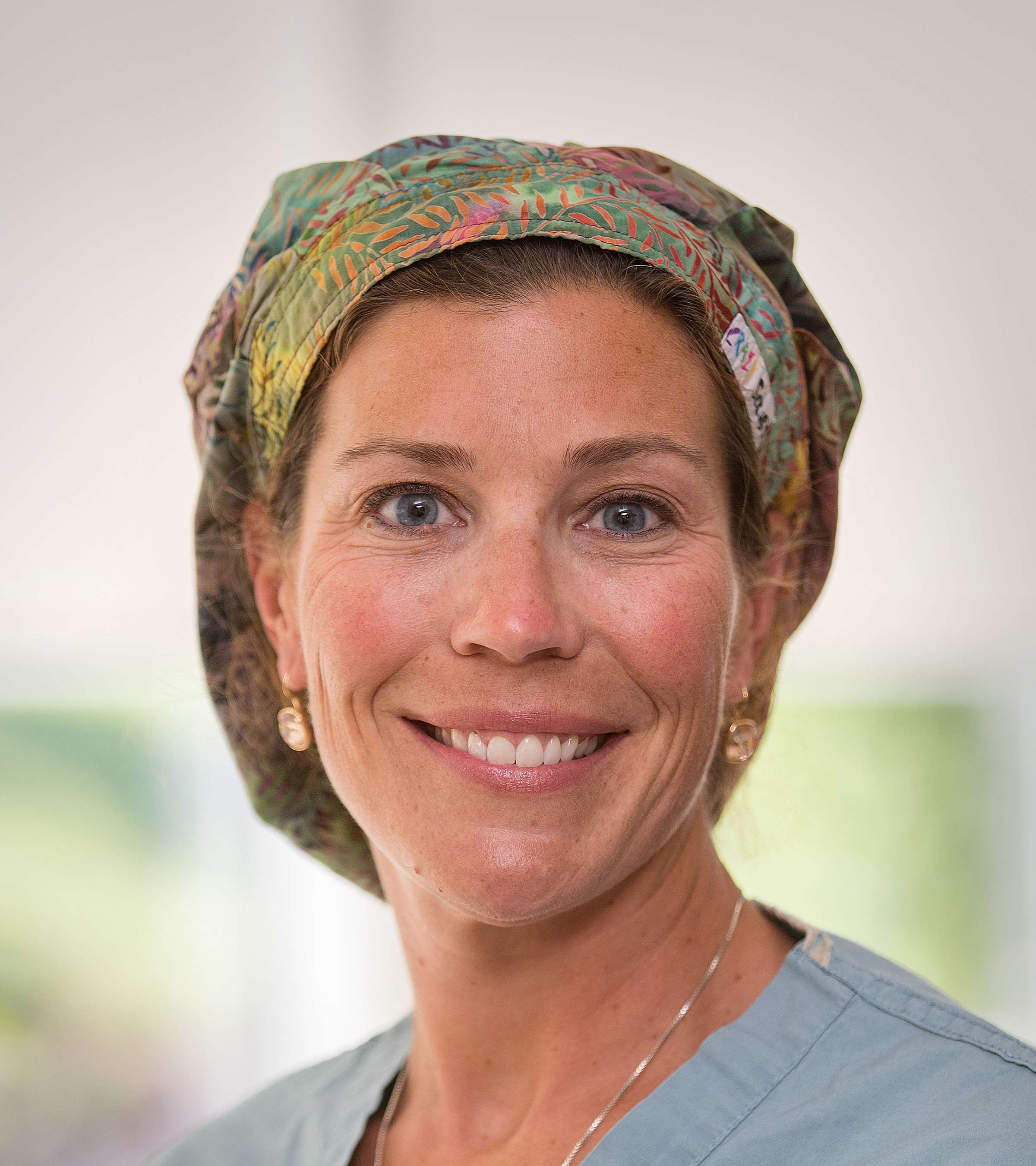 Jennifer Barker, MSA, CAA
Anesthesiologist Assistant
Education
MSA, Case Western Reserve University, 2003
BS, Molecular Biology, University of Wisconsin, 1999

Certifications
National Commission for Certification of Anesthesiologist Assistants
Pediatric Advanced Life Support
Biography
Teaching Philosophy
"A disciplined yet approachable anesthesia learning environment develops life-long learners who continue to challenge themselves throughout their careers. By encouraging independent thinking through support and guidance, Anesthesiologist Assistant students become our profession's future leaders and part of the team caring for the people in our communities."

Interests and Background
Professor Barker has spent her clinical career in both the adult and pediatric clinical practices. In her role as a pediatric anesthetist, she strives to make her time with her patients as comforting and relaxing as possible by taking her own kids' interests and using that connection to spark fun conversations that help alleviate some anxiety that her patient's may have prior to their procedure. She appreciates and respects the delicate balance that every child brings to even the most routine anesthetic and strives to be an efficient and proficient member of the Anesthesia Care Team. In her time away from patient care, Professor Barker enjoys sailing, gardening, and traveling to anywhere there is sand and sun.
Leadership Positions
President – Wisconsin Academy of Anesthesiologist Assistants, 2014-2015
Officer-elect – Wisconsin Academy of Anesthesiologist Assistants, 2013
Patient Care Experience
Pediatric Anesthesia
Ambulatory Anesthesia
General Surgery Anesthesia
Neuro Anesthesia
Cardiac Anesthesia
Publications
Barker, Jennifer L., "Wisconsin Advances: MCW to open AA program" (Third Quarter 2015). American Academy of Anesthesiologist Assistants Anesthesia Record (PDF).