Baseer Ahmad, MD
Assistant Professor
Location
Eye Institute - Froedtert Hospital
925 North 87th Street
Milwaukee, WI 53226
Eye Institute
Westbrook Health Center
My goal is to provide high-quality eye care with dignity and compassion. As a retina specialist and surgeon, I am always happy to help patients needing consultation, treatment, or surgery for vitreoretinal disorders. I also have interests in the advancement of ophthalmology through the use of new technologies
Overview
Diseases and Conditions
Macular Degeneration
Diabetic Retinopathy
Macular Holes and Epiretinal Membranes
Retinal Tears and Detachments
Retinal Vascular Disease
Ocular Injuries Involving the Retina and Vitreous
Vitreoretinal Complications of Cataract Surgery
Retina and Vitreous Diseases
Treatments and Services
Comprehensive Ophthalmology
Complex Cataract Surgery
Advanced Retinal Imaging and Ultrasound
Clinical Trials in Retinal Disease
Pharmacologic Treatment of Retinal Disease
Photodynamic Therapy for AMD
Retinal Laser Therapy
Vitreoretinal Surgery of Common and Complex Retinal Disorders
Premium Lens Implants
Scleral-Fixated and Secondary Intraocular Lenses
Glaucoma Screenings and Monitoring
Hospital Affiliations
Froedtert Hospital – Milwaukee
Children's Wisconsin - Milwaukee – Milwaukee
Clinic Locations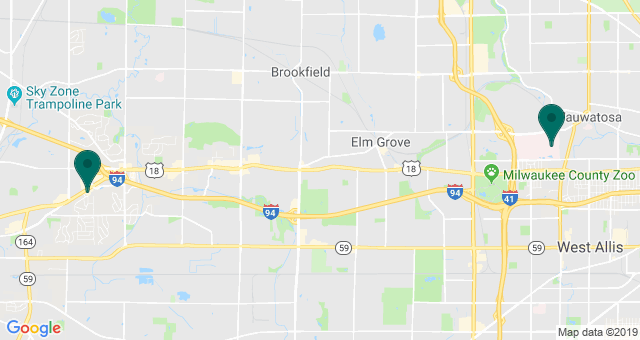 Biography
Dr. Ahmad graduated from the University of Texas at Dallas summa cum laude with a degree in electrical engineering. He then worked for several years as an engineer, but eventually pursued a career in medicine. He completed medical school at the University of Texas, Southwestern Medical Center in Dallas, followed by ophthalmology residency at the prestigious Cole Eye Institute of the Cleveland Clinic. Given an interest in providing care for complex pathologies, he then completed a vitreoretinal diseases and surgery fellowship at The Retina Institute of St. Louis.
Following fellowship. Dr. Ahmad returned to his hometown of Cleveland, Ohio and led the busy retina service as its primary surgeon in the department of ophthalmology at University Hospitals / Case Western Reserve University. Over time, however, he felt a need to dedicate more time to family and this prompted a move into private practice at the Virginia Eye Institute in Richmond, Virginia. After several years in private practice, he decided to return to academic medical practice in order to also teach others and to pursue research interests in big data/artificial intelligence. As such, he joined the Froedtert & the Medical College of Wisconsin health network in summer of 2019 with a secondary appointment at Marquette University's School of Biomedical Engineering.
He is certified by the American Board of Ophthalmology and is an active member of the American Society of Retina Specialists. He has participated in the training of a number of ophthalmologists and was given the 2015 "Teacher of the Year" award in the department of ophthalmology at Case Western Reserve University. He has also authored several dozen peer-reviewed papers, book chapters, instructive videos, and online articles regarding vitreoretinal diseases and surgery.
He currently sees patients at the Eye Institute on the Froedtert Hospital campus, as well as at the Froedtert & the Medical College of Wisconsin Westbrook Health Center.
Education and Training
Doctor of Medicine - University of Texas Southwestern Medical Center - Dallas, TX (2008)
Residency in Ophthalmology - Cleveland Clinic - Cleveland, OH (2009-2012)
Fellowship in Vitreoretinal Surgery - The Retina Institute - St. Louis, MO (2012-2014)