Joel H. Blumin, MD
Chief, Professor
Location
Otolaryngology and Comm. Sciences - Froedtert Hospital
900 N. 92nd St.
Milwaukee, WI 53226
Specialties
Laryngology
Otolaryngology
Established Patient Appointments
New Patient Appointments
Toll Free
Overview
Diseases and Conditions
Airway Stenosis
Gastroesophageal Reflux Disease (GERD)
Head and Neck Cancer
Hoarseness
Neurologic Disorders of the Larynx
Parotid and Salivary Gland Tumors
Spasmodic Dysphonia
Swallowing Disorders
Tumors of the Larynx
Voice Disorders
Dysgeusia
Stomatitis
Odynophagia
Dysphonia
Cricopharyngeal Achalasia
Subglottic Stenosis (SGS)
Treatments and Services
Botox Injections
Laryngeal EMG
Laser Surgery
Microsurgery of Larynx
Minimally Invasive Surgery
Professional Voice Services
Rehabilitation of Patients with Vocal Paralysis
Thyroid and Parathyroid Surgery
Trans Nasal Esophagoscopy
Vagus Nerve Stimulator (VNS) Treatment
Videostroboscopy
Virtual Visit
Patients Ages Seen
Infant
Child
Adolescent
Adult
Senior
Hospital Affiliations
Froedtert Hospital – Milwaukee
Clinic Locations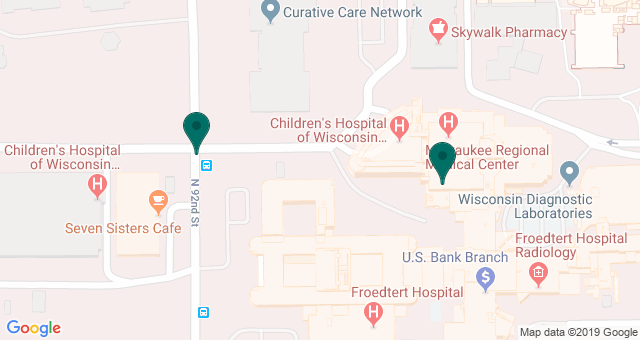 Biography
Dr. Joel H. Blumin is a Fellowship trained, Board Certified Otolaryngologist/Head Neck Surgeon who has a clinical emphasis in treating patients with voice and throat problems. He is an Associate Professor in the Department of Otolaryngology and Communication Sciences and sees patients of all ages.
Dr. Blumin graduated from the Carver College of Medicine at the University of Iowa in 1993. He was elected to the Alpha Omega Alpha honor medical society in 1992. Following medical school, he went back to his home of Los Angeles, CA for a residency in Otolaryngology/Head & Neck Surgery at UCLA. As a resident, he received multiple awards for excellence in both teaching and research.
After his residency he stayed at UCLA to become the first Fellow in Laryngology, Voice Disorders, and Bronchoesophagology under the mentorship of Dr. Gerald S. Berke. During this two year Fellowship, he honed his diagnostic and surgical skills within the subspecialty of Laryngology.
At the Medical College of Wisconsin, Dr. Blumin focuses his practice on diseases of the larynx and treatment of vocal professionals in all walks of life. He has a special interest and has been nationally recognized for his care of patients with spasmodic dysphonia, a neurologic disorder of the larynx. He also treats patients with airway stenosis, head & neck cancer, swallowing disorders, parotid and thyroid tumors, and tumors of the larynx.
He also enjoys his role as an academic otolaryngologist in teaching residents and medical students both the art and the science of medical practice. His research interests lie in neurolaryngology, laryngeal biomechanics, and spasmodic dysphonia.
Dr. Blumin has a simple philosophy of patient care that was passed to him from his mentors: treat every patient as if they were your mother or father. He will carefully explain a patient's diagnosis and treatment options in terms they can understand.

Education and Training
Doctor of Medicine - University of Iowa College of Medicine - Iowa City, IA (1993)
Fellowship in Laryngology-Voice Disorders & Bronchoesophagology - UCLA Medical Center - Los Angeles, CA (1999-2001)
Residency in Head and Neck Surgery - UCLA Medical Center - Los Angeles, CA (1993-1999)