Ryan Brennan, DO
Assistant Professor
Location
Moorland Reserve Health Center
4805 S. Moorland Road
New Berlin, WI 53151
Moorland Reserve Health Center
Neuroscience Center - Froedtert Hospital Specialty Clinics
I aim to provide exceptional quality care for patients with movement disorders. My goal is to develop a working partnership with patients through education and active engagement in their care. I believe in collaboration with patients' primary care providers, other consulting specialties and ancillary services. Together, I believe we can maximize quality of life in patients suffering from movement disorders.
Overview
Diseases and Conditions
Dystonia
Essential Tremor
Huntington's Disease
Movement Disorders
Multiple System Atrophy
Parkinson's Disease
Progressive Supranuclear Palsy
Restless Leg Syndrome
Parkinsonism
Spasmodic Torticollis
Treatments and Services
Deep Brain Stimulation (DBS)
Botulinum Toxin Injections
Duopa Pump
Virtual Visit
Hospital Affiliations
Froedtert Hospital – Milwaukee
Clinic Locations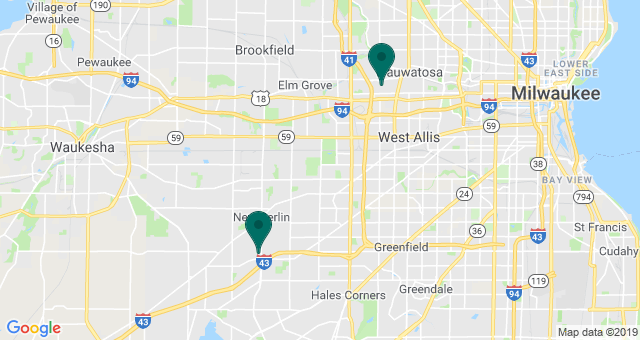 Biography
Dr. Brennan was born and raised in Kalamazoo, MI. He completed his undergraduate and medical school at Michigan State University. During that time he developed an interest in Neurology and movement disorders in particular. He went on to complete his Neurology residency at the Medical College of Wisconsin and his fellowship training at the University of Nebraska Medical center in Omaha, NE.
Education and Training
Doctor of Osteopathic Medicine - Michigan State University College of Osteopathic Medicine - East Lansing, MI (2011)
Fellowship in Movement Disorders - University of Nebraska Medical Center - Omaha, NE (2015-2017)
Residency in Neurology - Medical College of Wisconsin - Milwaukee, WI (2012-2014)
Publications
Novel destabilizing Dynactin variant (DCTN1 p.Tyr78His) in patient with Perry syndrome.

(Čierny M, Hooshmand SI, Fee D, Tripathi S, Dsouza NR, La Pean Kirschner A, Zimmermann MT, Brennan R.) Parkinsonism Relat Disord. 2020 08;77:110-113 PMID: 32712562 SCOPUS ID: 2-s2.0-85088215494 07/28/2020

Autophagic death of adult hippocampal neural stem cells following insulin withdrawal.

(Yu SW, Baek SH, Brennan RT, Bradley CJ, Park SK, Lee YS, Jun EJ, Lookingland KJ, Kim EK, Lee H, Goudreau JL, Kim SW.) Stem Cells. 2008 Oct;26(10):2602-10 PMID: 18653772 07/26/2008

Effects of sildenafil on nigrostriatal dopamine neurons in a murine model of Parkinson's disease.

(Janis KL, Brennan RT, Drolet RE, Behrouz B, Kaufman SK, Lookingland KJ, Goudreau JL.) J Alzheimers Dis. 2008 Sep;15(1):97-107 PMID: 18780970 09/11/2008