Michael James Burke, MD
Associate Professor
Location
Cancer and Blood Disorders – Children's (MACC Fund Center)
9000 West Wisconsin Avenue
Milwaukee, WI 53226
Specialties
Pediatric Oncology
Pediatrics
To Schedule an Appointment Call
My philosophy is to provide comprehensive pediatric oncology care with the patient and family centered in this process. I believe that in working as a team we are able to deliver the very best care to the child, adolescent or young adult in need. I devote as much of my time as is needed to deliver clearly and in an understanding way for the patient and family members as to the diagnosis, treatment plan, and overall management of the child, adolescent or young adult with cancer. I feel honored to have the opportunity to work with my patients and families and believe they receive the very best care possible with us.
Overview
Diseases and Conditions
Acute Myeloid Leukemia (AML)
Hodgkin's Lymphoma (Hodgkin's Disease)
Non Hodgkins Lymphoma
Relapsed Leukemia
Acute Lymphoblastic Leukemia
Chronic Myeloid Leukemia (CML)
Relapse Lymphoma
Hospital Affiliations
Children's Hospital Of Wisconsin - Milwaukee – Milwaukee
Clinic Locations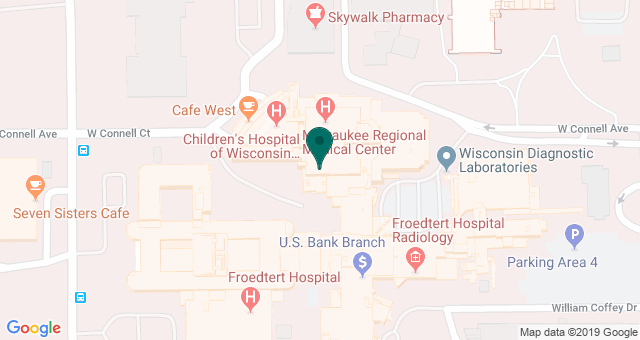 Biography
I have devoted my career to improve the outcomes of children, adolescents and young adults with leukemia or lymphoma. I have a particular focus in those that relapse with their disease where I develop new treatment strategies or approaches to help find a cure for their disease.
Education and Training
Doctor of Medicine - Ross University School of Medicine - Dominica (2000)
Internship and Residency in Pediatrics - Medical College of Virginia, Virginia Commonwealth - Richmond, VA (2000-2003)
Fellow in Pediatric Hematology-Oncology - Northwestern University, Feinberg School of Medicine - Chicago, IL (2003-2006)