Lisa Caravella, MSN, APNP, FNP
Nurse Practitioner
Location
Cancer Center - Froedtert Hospital
9200 West Wisconsin Avenue
Milwaukee, WI 53226
Cancer Center - Froedtert Hospital
The focus of my practice is to provide compassion, knowledge, and education to you and your family members, so you receive the finest care and progressive treatments available. Working together in a collaborative team approach, I will assist in developing a plan that tailors to your individual needs. I aim to inspire patients through my dedication to Women's Health and oncology.
Overview
Board Certifications
Family Nurse Practitioner
Clinic Locations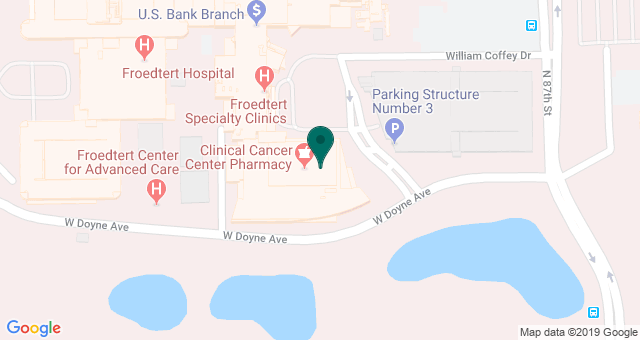 Biography
I moved from Madison to Milwaukee in 2003 to start dietetic school at Milwaukee Area Technical College. After earning my Associates Degree in Dietetics in 2005, I continued my education path at Mount Mary University. At Mount Mary, I transferred into the Nursing School and received my Bachelors of Science in Nursing in 2009. While working as a floor nurse for 2 years, I realized I wanted to be more involved in patient care and decision making. I returned to school to earn my Masters in Nursing and graduated in 2015 from Concordia University Wisconsin with a Family Nurse Practitioner degree.
I currently live in Wauwatosa with my husband and family dog and we enjoy all summer activities from walks, to festivals, and attending Milwaukee Brewer games. Music is a big part of my life, I am always willing to attend a concert, especially if it is local or an up-and-coming musician or band. I am happiest when I am surrounded by family and friends, who support not only me, but one another. I am very blessed and take nothing for granted.
Education and Training
MS In Nursing, Family Nurse Practitioner - Concordia University - Mequon, WI (2015)
Bachelor of Science In Nursing - Mount Mary University - Milwaukee, WI (2009)