Valerie M. Carlberg, MD
Associate Professor
Location
Dermatology - Children's
9000 West Wisconsin Avenue
Milwaukee, WI 53226
Specialties
Pediatric Dermatology
Dermatology
As a physician, I am dedicated to providing compassionate, comprehensive, and high-quality medical and surgical treatment for children. I care for the full spectrum of dermatologic disorders in newborns to young adults, with expertise in supportive oncodermatology, cutaneous oncology, and procedural dermatology. Each patient is unique, and I strive to partner with patients and their families to help them understand their child's skin condition and find the best treatment. I am committed to continued education, teaching, and collaborative research to further improve the care of current and future patients. I am honored when parents entrust me with the care of their children and feel privileged when colleagues trust that I will provide exemplary care to their referred patients.
Overview
Diseases and Conditions
Acne
Pigmented Lesions
Vascular Birthmarks
Cyst
Graft versus Host Disease (GVHD)
Treatments and Services
Pediatric Dermatologic Surgery
Pediatric Laser Surgery
Hospital Affiliations
Children's Wisconsin - Milwaukee – Milwaukee
Clinic Locations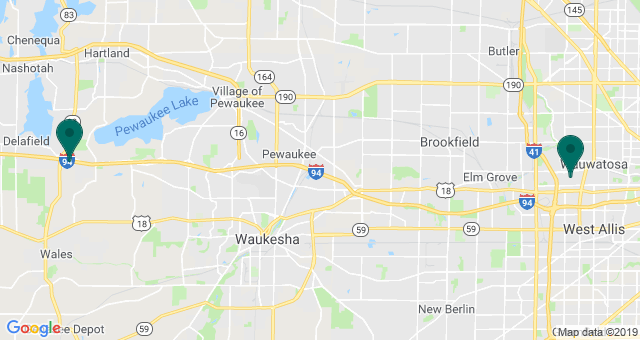 Biography
Dr. Valerie Carlberg is a board-certified dermatologist and fellowship-trained pediatric dermatologist specializing in the care of infants, children, and adolescents. She has a special interest in caring for dermatologic conditions in children with cancer as well as cancer survivors. Having trained at the Dana Farber Cancer Institute in Boston and the Seattle Cancer Care Alliance, her expertise includes the diagnosis and management of skin, hair, and nail conditions that result from chemotherapy, targeted therapy, immunotherapy, radiation, transplant, or immunosuppression. This includes graft versus host disease, reactions from medications, infections, and secondary skin cancers. Dr. Carlberg also has advanced procedural training and performs dermatologic surgery and laser surgery to treat congenital and acquired skin lesions such as melanocytic nevi (moles), cysts, vascular malformations (port wine stains), and scars.
Education and Training
Doctor of Medicine - Oregon Health Sciences University School of Medicine - Portland, OR (2013)
Internship, Pediatrics - Medical College of Wisconsin Affiliated Hospitals - Milwaukee, WI (2013-2014)
Resident, Dermatology - Harvard Medical School - Boston, MA (2014-2017)
Fellowship, Pediatric Dermatology - University of Washington Affiliated Hospitals - Seattle, WA (2017-2018)