Chad Carlson, MD
Associate Professor
Location
Neurosciences - Froedtert Hospital Clinic
9200 West Wisconsin Avenue
Milwaukee, WI 53226
New & Established Patients Call
My focus is on providing comprehensive care for patients with epilepsy and related disorders. This requires tailoring the visit around the needs of the patient and involves a multi-disciplinary team of experts. My aim is to help patients achieve their short term and long term health goals.
Overview
Diseases and Conditions
Epilepsy
Non-Epileptic Seizures
Seizures
Treatment Resistant Epilepsy
Refractory Epilepsy
Psychogenic Seizures
Treatments and Services
Deep Brain Stimulation (DBS)
Electroencephalography (EEG)
Epilepsy Surgery
Intracranial Electroencephalography (iEEG)
Cortical Stimulation Mapping
Wada Test
Magnetoencephalography (MEG)
Anti-Seizure Medications
Vagal Nerve Stimulation (VNS)
Epilepsy Surgery Evaluations
Inpatient Epilepsy Monitoring
Ambulatory Electroencephalography (EEG)
Video Electroencephalography (EEG)
Hospital Affiliations
Froedtert Hospital – Milwaukee
Board Certifications
Neurology
Clinical Neurophysiology
Epilepsy
Clinic Locations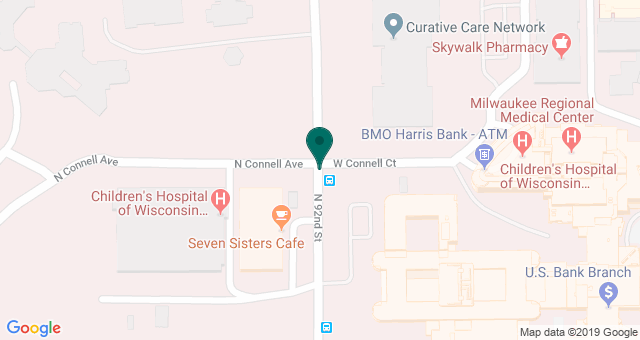 Biography
Dr. Chad Carlson is an Associate Professor of Neurology at the Medical College of Wisconsin who specializes in the treatment of patients with epilepsy. He graduated from the University of Wisconsin-Madison with a BA in German Literature and subsequently earned his medical degree from the University of Wisconsin School of Medicine and Public Health in 2000. His internship was completed at the University of Illinois, Urbana/Champaign in 2001. He did his Neurology residency at the University of Iowa Hospitals and Clinics and then pursued two years of fellowship training in Clinical Neurophysiology and Epilepsy at New York University.

Dr. Carlson's research interests include improved clinical classification of epilepsy surgery candidates, enhanced methods of detecting and removing the seizure onset zone in patients with treatment resistant epilepsy including quantitative approaches to electroencephalography and magnetoencephalography, imaging applications in cognition and seizure detection, and multi-model approaches to the functional mapping of language.

His clinical focus is on the diagnosis and treatment of epilepsy and seizures. He has a special interest in the surgical management of treatment resistant focal epilepsy.
Education and Training
Doctor of Medicine - University of Wisconsin Medical School - Madison, WI (2000)
Internship, Internal Medicine - University of Illinois, Urbana-Champaign - Champaign, IL (2000-2001)
Residency, Neurology - University of Iowa Hospitals and Clinics - Iowa City, IA (2001-2004)
Chief Resident, Neurology - University of Iowa Hospitals and Clinics - Iowa City, IA (2003-2004)
Fellowship, Clinical Neurophysiology - New York University Medical Center - New York City, NY (2004-2005)
Fellowship, Epilepsy and Epilepsy Surgery - New York University Medical Center - New York City, NY (2005-2006)