Smith Ann Meile Chisholm, MD
Assistant Professor
Location
Eye Institute - Froedtert
925 North 87th Street
Milwaukee, WI 53226
Specialties
Pediatric Ophthalmology
Ophthalmology
Being an ophthalmologist is a wonderful privilege, and having the opportunity to care for patients' vision is truly an honor. I strive to take excellent care of my patients and include them in the decision making process. I enjoy taking care of patients of all ages but have a particular interest in providing eye care to children. My particular focus is on performing surgeries around the eyes on the extraocular muscles, eyelids, tear drainage system, and other orbital structures. I work with a number of excellent surgeons who perform surgeries inside the eyes and happily refer my patients to these providers when their pathology lies outside of my area of expertise. My main goal is to ensure that my patients get the best care possible.
Overview
Diseases and Conditions
Crossed Eye
Thyroid Eye Disease
Blepharospasm
Ptosis
Eyelid Lesions and Skin Cancers
Orbital Fracture
Facial Palsy
Orbital Tumors and Inflammation
Tear Drain Problems
Facial Spasm
Treatments and Services
Botox Injections
Eyelid Lesion Removal
Eyelid Surgery
Reconstruction After Skin Cancer Removal
Tear Duct Surgery
Orbital Surgery
Strabismus Surgery
Eyebrow Surgery
Patients Ages Seen
Infant
Child
Adolescent
Adult
Senior
Hospital Affiliations
Froedtert Hospital – Milwaukee
Children's Hospital Of Wisconsin - Milwaukee – Milwaukee
Clinic Locations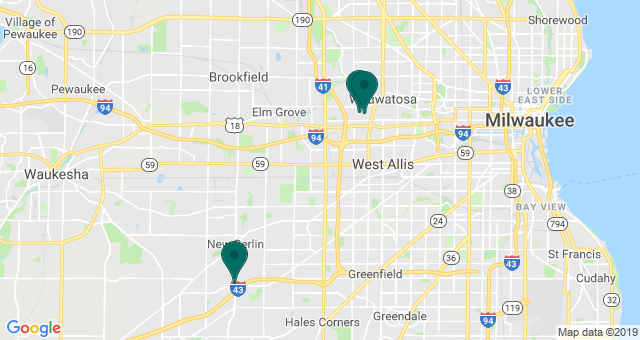 Biography
Dr. Smith Ann M. Chisholm is a pediatric ophthalmologist with a special interest in ophthalmic plastic and reconstructive surgery. Dr. Chisholm obtained her bachelor of arts in biochemistry at the University of Kansas. She then completed medical school at Washington University in St. Louis. Dr. Chisholm remained in St. Louis to complete her residency in comprehensive ophthalmology where she cultivated a passion for pediatric ophthalmology and oculoplastic surgery. She went on to pursue fellowship training in pediatric ophthalmology and adult strabismus at the University of Michigan followed by fellowship training in orbital and ophthalmic plastic surgery at the Medical College of Wisconsin. Dr. Chisholm is excited to have the opportunity to join the wonderful faculty at the Medical College of Wisconsin where she will have the ability to provide excellent care to a wide variety of patients.
Education and Training
Doctor of Medicine - Washington University School of Medicine - St. Louis, MO (2011)
Fellowship in Orbital and Ophthalmic Plastic Surgery - Medical College of Wisconsin - Milwaukee, WI (2016-2018)
Fellowship in Pediatric Ophthalmology & Strabismus - University of Michigan - Ann Arbor, MI (2015-2016)
Residency in Ophthalmology - Barnes-Jewish Hospital/Washington University - Saint Louis, MO (2012-2015)
Transitional Year Resident - St. John's Mercy Medical Center - St Louis, MO (2011-2012)