Jennifer M. Connelly, MD
Professor
Location
Cancer Center - Froedtert Hospital
8800 West Doyne Ave.
Milwaukee, WI 53226
Cancer Center - Froedtert Hospital
Cancer Center - Froedtert Menomonee Falls Hospital
My focus on every patient is not only on managing treatment of the tumor and prolonging life but also in maintaining quality of life with the tools we have available.
Overview
Diseases and Conditions
Brain Tumors
Metastases to the Nervous System
Neurofibromatosis (NF)
Neurologic Complications of Cancer and Cancer Therapies
Neurologic Paraneoplastic Syndromes
Neuromuscular Disease
Spine and Spinal Cord Tumors
Neurocutaneous Syndromes
Brain Metastasis
Hospital Affiliations
Froedtert Hospital – Milwaukee
Froedtert Menomonee Falls Hospital – Menomonee Falls
Board Certifications
Internal Medicine
Neurology
Neuro-Oncology
Clinic Locations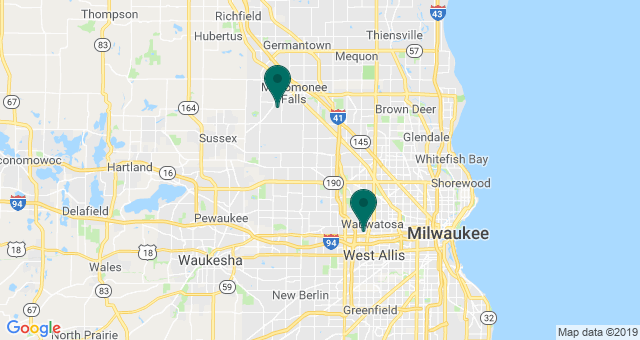 Biography
Dr. Jennifer Connelly's expertise includes the diagnosis and treatment of a wide array of brain and spine tumors. More specifically, she is focused on tumors that begin or have spread (metastasized) to the brain or spine. In addition, her clinical interests include evaluating and treating neurologic complications of cancer and cancer therapies (including paraneoplastic syndromes seizures, and neuropathies). Her research interests include molecular pathology as well as development of advanced MRI imaging techniques for diagnosing and treating brain and spinal cord tumors. Her holistic patient-centered care focuses on improving quality of life outcomes for brain and spine tumor patients. A native of the Milwaukee area, Dr. Connelly has received all of her training at the Medical College of Wisconsin. Dr. Connelly is board certified in Internal Medicine, Neurology and Neuro-Oncology.
Education and Training
Doctor of Medicine - Medical College of Wisconsin - Milwaukee, WI (2003)
Fellowship in Neuro-Oncology - Medical College of Wisconsin Affiliated Hospitals - Milwaukee, WI (2008-2009)
Residency in Internal Medicine and Neurology - Medical College of Wisconsin Affiliated Hospitals - Milwaukee, WI (2003-2008)