Thomas B. Connor, MD
Professor
Location
Westbrook Health Center
2315 E. Moreland Blvd.
Waukesha, WI 53186
Eye Institute
Westbrook Health Center
Needing to see an eye specialist can be associated with feelings of uncertainty, anxiety, and fear. My partners and I want to help. We offer compassion, information, cutting-edge treatment, and hope.
Overview
Diseases and Conditions
Macular Degeneration
Diabetic Retinopathy
Diseases of the Retina and Vitreous
Macular Holes and Epiretinal Membranes
Retinal Tears and Detachments
Retinal Vascular Disease
Retinopathy of Prematurity
Retinitis Pigmentosa
Inherited Retinal Degenerations
Ocular Injuries Involving the Retina and Vitreous
Posterior Uveitis
Vitreoretinal Complications of Cataract Surgery
Treatments and Services
Tear Duct Surgery
Advanced Retinal Imaging and Ultrasound
Clinical Trials in Retinal Disease
Pharmacologic Treatment of Retinal Disease
Photodynamic Therapy for AMD
Retinal Electrophysiology
Retinal Laser Therapy
Vitreoretinal Surgery of Common and Complex Retinal Disorders
Patients Ages Seen
Infant
Child
Adolescent
Adult
Senior
Hospital Affiliations
Froedtert Hospital – Milwaukee
Clinic Locations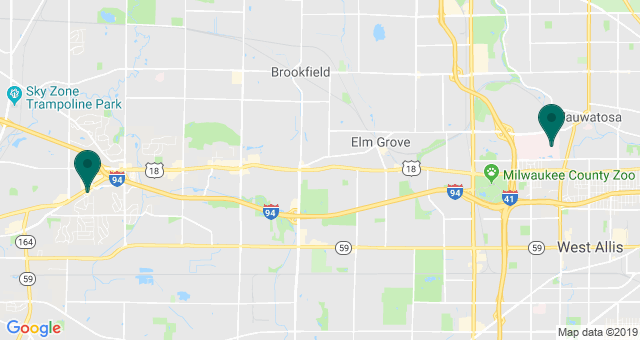 Biography
Dr. Thomas Connor earned his bachelor's degree from Haverford College in Pennsylvania and his medical degree from the Johns Hopkins University School of Medicine. After completing a medical internship at Beth Israel Hospital/Harvard Medical School in Boston, Dr. Connor returned to Baltimore to complete his ophthalmology residency at the Wilmer Eye Institute of the Johns Hopkins Hospital. He came to Milwaukee and the Medical College of Wisconsin (MCW) for a fellowship in medical and surgical diseases of the retina and vitreous. Following completion of his fellowship, he returned to the Wilmer Eye Institute/Johns Hopkins Hospital to serve as assistant chief of service/director of ocular trauma service. He was pleased to return to the MCW Eye Institute and the department of ophthalmology in 1994 and has been here since, currently serving as professor of ophthalmology and director of the Vitreoretinal Fellowship Program. He enjoys his role in academic ophthalmology with a busy clinical and surgical practice while also serving as an educator — teaching medical students, residents, fellows, other physicians and the community at large. He is most pleased with his active research collaborations with his fellow colleagues on the retina service and the MCW Advanced Ocular Imaging Program (AOIP).
Dr. Connor is a native of Baltimore, Maryland, but has transitioned well into a Packers, Brewers and Bucks fan. He and his wife, Sue, are active in scouting and coaching youth sports, and they are the proud parents of triplets.
Education and Training
Doctor of Medicine - Johns Hopkins University School of Medicine - Baltimore, MD (1988)
Internship - Beth Israel Hospital - Boston, MA (1989)
Residency - Wilmer Eye Institute, Johns Hopkins Hospital - Baltimore, MD (1992)
Fellowship in Vitreoretinal Surgery - Medical College of Wisconsin Affiliated Hospitals - Milwaukee, WI (1992-1993)