Kulwinder S. Dua, MD, DMSc, FACP, FRCP, FASGE
Professor
Location
Zablocki VA Medical Center
5000 West National Avenue
Milwaukee, WI 53295-1000
New & Established Patients Call
Overview
Diseases and Conditions
Barrett's Esophagus
Oropharyngeal and Esophageal Disorders
Pancreatic-Biliary Disorders
Gallstones
Duodenal Ulcer
Treatments and Services
Advanced Diagnostic Endoscopy
Advanced Therapeutic Endoscopy
Stenting of the GI Tract
Therapeutic Endoscopy
Therapeutic ERCP
ERCP
Endoscopic Ultrasound (EUS)
Enteroscopy
Cyst Drainage
Endoscopic Mucosal Resection (EMR)
Virtual Visit
Hospital Affiliations
Froedtert Hospital – Milwaukee
Zablocki VA Medical Center – Milwaukee
Board Certifications
Internal Medicine
Gastroenterology
Clinic Locations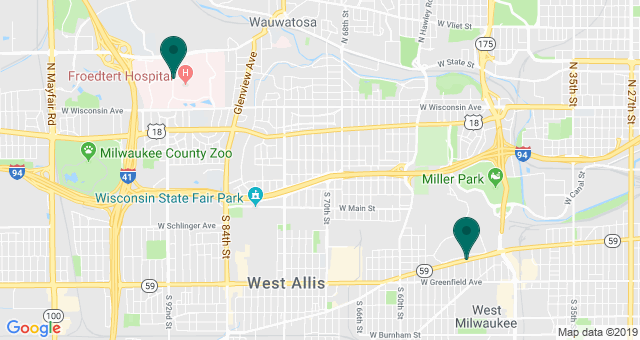 Biography
Dr. Kulwinder S. Dua completed his medical training in India (MD, DMSc Internal Medicine) and completed his fellowship in Gastroenterology and Hepatology in the UK. He passed the British MRCP examination and subsequently was elected as the Fellow of the Royal College of Physicians of both, the London and the Edinburgh colleges. In 1992 he moved to the U.S. and joined the faculty in the Division of Gastroenterology and Hepatology at the Medical College of Wisconsin where he is currently a Professor in the Department of Medicine and Pediatrics. He is U.S. board certified in Internal Medicine and Gastroenterology.
Dr. Dua's primary interest is in advanced interventional endoscopy. He is an inventor and has several patents and FDA cleared devices. Another area of interest is studying aero-digestive tract physiology and pathophysiology including airway defense mechanisms against aspiration. (Awarded the Program Project Grant: PI on sub-project II.)
Dr. Dua has over 200 publications in peer-reviewed journals and is on the editorial board of several journals. He has been invited as faculty in several countries outside the U.S. including Canada, Brazil, UK, Netherlands, Austria, Italy, France, Israel, Oman, Egypt, India, Spain, and Malaysia. He is actively involved with the American Society of Gastrointestinal Endoscopy on the Training Committee, International Committee, ambassador to Ecuador and ASGE Consultant Expert, ACE, and has participated as faculty and as a director of several ASGE courses including First Year Fellow Endoscopy course, ASGE Stent course, and Hands-on course.
Some of Dr. Dua's awards include the ASGE Master Endoscopist Award, the prestigious B.J. Vakil Memorial gold medal, and the Poona Oration Gold Medal awarded by the Society of Gastrointestinal Endoscopy of India. He has been on America's Best Doctor's list since 2002. He was the President of the International Dysphagia Research Society and the Milwaukee GI Society.
His hobbies include flying and he holds his private pilot's license.
Education and Training
Doctor of Medicine - Nagpur University - Bombay (1972-1976)
Rotating Internship - Nagpur University - Bombay (1976-1977)
Resident House Officer-Internal Medicine - Nagpur University - Bombay (1978-1981)
Fellowship in Internal Medicine - Royal College of Physicians - London (1981-1983)
Fellowship in Gastroenterology - Royal College of Physicians - London (1984-1987)
Advanced Therapeutic E.R.C.P - University of Amsterdam - Academic Medical Center - Holland (1989)
Advanced Therapeutic E.R.C.P - Showa University - Fujigaoka Hospital - Yokohama, WI (1992)
Residency - Royal College of Physicians - London (1983-1984)