Cynthia Dusel, MSN, FNP-C, ONP-C
Nurse Practitioner
Location
Sports Medicine Center - Fitness Center
8700 W. Watertown Plank Rd.
Milwaukee, WI 53226
New & Established Patients Call
I strive to provide the highest level of care using a team approach. I work very closely with orthopaedic surgeons Dr. William Raasch and Dr. Carole Vetter to help patients achieve their goals. I enjoy treating patients in all phases of care from conservative management to recovering from surgery.
Overview
Diseases and Conditions
Knee Pain
Osteoarthritis
Shoulder Injury
Shoulder Pain
Knee Injury
Sports Related Injuries
Treatments and Services
General Orthopaedics
Sports Medicine
Board Certifications
Orthopaedic Nurse Practitioner
Family Nurse Practitioner
Clinic Locations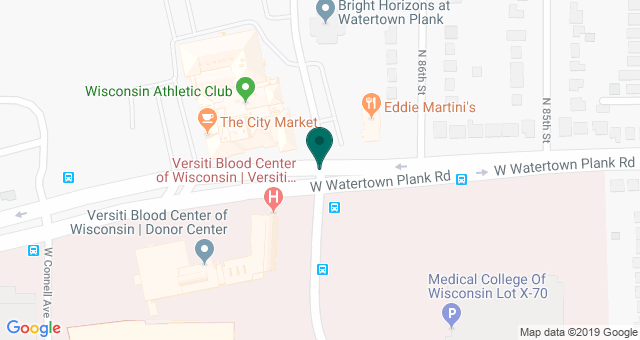 Biography
My nursing career began in 2011 working on an inpatient orthopaedic floor. I joined the Sports Medicine team in 2013 and completed my Master of Science Degree in Nursing in 2016. It has been my pleasure to continue my career in sports medicine as a Nurse Practitioner.
Education and Training
Master of Science Degree in Nursing - Concordia University - Mequon, WI (2016)