Sheila Eichenseer, MD, MS
Assistant Professor
Location
North Hills Health Center - Specialty Clinics
W129 N7055 Northfield Dr.
Menomonee Falls, WI 53051
North Hills Health Center
Moorland Reserve Health Center
I believe in a patient-centered approach to neurological care. With my specialty training in Movement Disorders and an emphasis on evidence based medicine, I provide quality care in a collaborative and compassionate environment. I am dedicated to working together with my patients to help guide them to the optimal treatment, and ultimately improve their quality of life.
Overview
Diseases and Conditions
Ataxia
Chorea
Corticobasal Degeneration
Dystonia
Essential Tremor
Huntington's Disease
Movement Disorders
Multiple System Atrophy
Myoclonus
Parkinson's Disease
Progressive Supranuclear Palsy
Restless Leg Syndrome
Tourette's Syndrome
Tic Disorders
Hemifacial Spasm
Blepharospasm
Lewy Body Dementia
Parkinsonism
Treatments and Services
Deep Brain Stimulation Programming
Botox for Movement Disorders
Virtual Visit
Hospital Affiliations
Froedtert Hospital – Milwaukee
Clinic Locations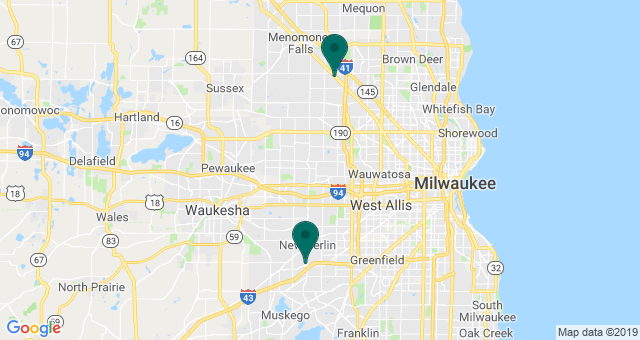 Biography
Dr. Eichenseer is a specialist in Movement Disorders who provides comprehensive neurologic care to patients and families affected by Movement Disorders.
Education and Training
Doctor of Medicine - Indiana University School of Medicine - Indianapolis, IN (2007)
Internship in Internal Medicine - Rush University Medical Center - Chicago, IL (2007-2008)
Residency in Neurology - Rush University Medical Center - Chicago, IL (2008-2011)
Fellowship in Movement Disorders - Rush University Medical Center - Chicago, IL (2011-2013)
Masters in Clinical Research - Rush University - Chicago, IL (2013)
Publications
Beyond a motor disorder: a prospective evaluation of sleep quality in cervical dystonia.

(Eichenseer SR, Stebbins GT, Comella CL.) Parkinsonism Relat Disord. 2014 Apr;20(4):405-8 PMID: 24486141 02/04/2014

Continuous in-home monitoring of essential tremor.

(Pulliam CL, Eichenseer SR, Goetz CG, Waln O, Hunter CB, Jankovic J, Vaillancourt DE, Giuffrida JP, Heldman DA.) Parkinsonism Relat Disord. 2014 Jan;20(1):37-40 PMID: 24126021 PMCID: PMC3946846 10/16/2013

Clinical features of neurodegeneration with brain iron accumulation due to a C19orf12 gene mutation.

(Goldman JG, Eichenseer SR, Berry-Kravis E, Zimnowodzki S, Gregory A, Hogarth P, Hayflick SJ.) Mov Disord. 2013 Sep;28(10):1462-3 PMID: 23494994 03/16/2013