Gerald J. Harris, MD
Professor
Location
Eye Institute - Froedtert Hospital
925 North 87th Street
Milwaukee, WI 53226
Eye Institute
Since emerging as a distinct subspecialty more than 40 years ago, oculoplastic surgery has combined reconstructive proficiency and ophthalmologic perspective in the management of a wide range of conditions surrounding the eyeball in adults and children, including tumors of the orbit and eyelids; traumatic disruption of the eyelids, tear ducts and orbital bones; inflammatory disorders such as Graves orbitopathy; congenital anomalies such as ptosis; age-related problems such as drooping, "baggy" or malpositioned eyelids and excessive or inadequate tearing; and anophthalmic problems such as orbital implant complications and socket deformities. Because of the conditions treated, oculoplastic surgery sits at the interface of ophthalmology and many other disciplines. Our interdepartmental collaboration within Froedtert & the Medical College of Wisconsin and Children's Hospital of Wisconsin optimizes and integrates patient care and includes multispecialty conferences and tumor boards, interdisciplinary surgeries and reciprocal rotations of fellows and residents.
Overview
Diseases and Conditions
Thyroid Eye Disease
Blepharospasm
Ptosis
Eyelid Lesions and Skin Cancers
Orbital Fractures
Facial Palsy
Orbital Tumors and Inflammations
Tear Drain Problems
Treatments and Services
Botox Injections
Eyelid Lesion Removal
Reconstruction After Skin Cancer Removal
Tear Duct Surgery
Cosmetic Eyelid and Eyebrow Surgery
Orbital Surgery
Reconstructive Eyelid and Eyebrow Surgery
Patients Ages Seen
Infant
Child
Adolescent
Adult
Senior
Hospital Affiliations
Froedtert Hospital – Milwaukee
Children's Wisconsin - Milwaukee – Milwaukee
Clinic Locations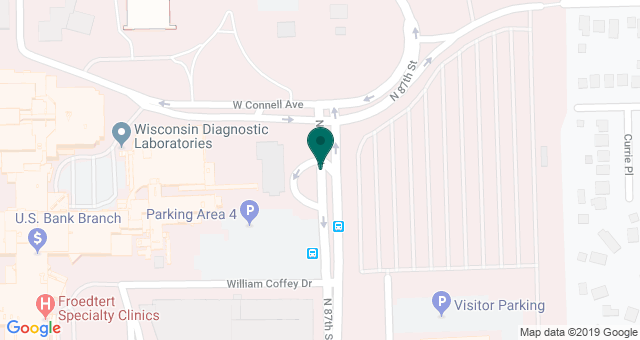 Biography
Dr. Gerald J. Harris is professor of ophthalmology and chief of orbital and ophthalmic plastic surgery at the Froedtert & the Medical College of Wisconsin Eye Institute. He was born in Philadelphia, received his medical degree and ophthalmology training at Northwestern University and was a fellow in orbital and oculoplastic surgery at Columbia University. He served as a U.S. Air Force flight surgeon in Southeast Asia.
With a primary commitment to the surgical care of his patients, Dr. Harris has made scholarly contributions in the areas of orbital disease, eyelid reconstruction and lacrimal surgery. His publications include more than 150 original articles and book chapters as well as the surgical text Atlas of Oculofacial Reconstruction. He has delivered 117 invited lectures at institutions and societies worldwide and was honored as the Wendell L. Hughes Lecturer by the American Academy of Ophthalmology. Dr. Harris is editor emeritus of Ophthalmic Plastic and Reconstructive Surgery, having served as editor-in-chief for eight years. He is a member of the Orbital Society and the American Ophthalmological Society and is in the Presidential Track of the American Society of Ophthalmic Plastic and Reconstructive Surgery (ASOPRS), serving as vice president in 2015, president-elect in 2016, president in 2017, and chair of the advisory board in 2018. Dr. Harris is the program director and principal preceptor of an ASOPRS-accredited fellowship training program.
Education and Training
Doctor of Medicine - Northwestern University Medical School - Chicago, IL (1970)
Residency - Northwestern University - Chicago, IL (1973-1976)
Fellowship in Orbital and Ophthalmic Plastic Surgery - Columbia Presbyterian Medical Center - New York, NY (1976-1977)