Michael S. Harris, MD
Assistant Professor
Location
Otolaryngology- Center For Advanced Care - Froedtert Hospital
8900 W. Doyne Ave.
Milwaukee, WI 53226
Drexel Town Square Health Center
Otolaryngology and Communication Sciences Clinic
Overview
Diseases and Conditions
Acoustic Neuroma
Cancer of the Ear
Cholesteatoma
Chronic Ear Disease
Facial Nerve Paralysis
Meniere's Disease
Skull Base Tumors
Tinnitus
Vestibular Disorders
Eustachian Tube Disorder
Otosclerosis
Treatments and Services
Adult Hearing Loss and Rehabilitation
Cochlear Implants
Implantable Hearing Aids
Microsurgery
Neurotology
Skull Base Surgery
Pediatric Hearing Loss and Rehabilitation
Gamma Knife Radiosurgery
Bone Anchored Hearing Aid
Eardrum Repair
Otology
Virtual Visit
Patients Ages Seen
Infant
Child
Adolescent
Adult
Senior
Hospital Affiliations
Froedtert Hospital – Milwaukee
Children's Wisconsin - Milwaukee – Milwaukee
Board Certifications
Otolaryngology
Neurotology
Clinic Locations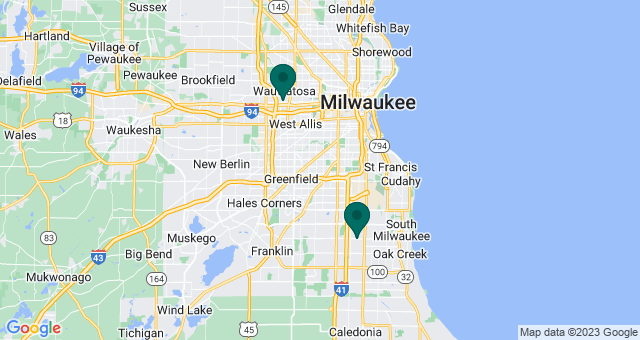 Biography
Dr. Harris is a board–certified otolaryngologist head and neck surgeon, originally from Wisconsin, with fellowship training at The Ohio State University in adult and pediatric otology, neurotology, and cranial base surgery. He has advanced training in surgery for hearing restoration including the placement of cochlear implants (CIs), bone-anchored aids, brainstem implants, and implantable hearing aids. He also has extensive training in the diagnosis and treatment of vestibular disorders and skull base disorders that affect the hearing, facial, and balance nerves.
Dr. Harris' clinical and research interests include speech and environmental sound perception among cochlear implant users. He is also interested in electrophysiologic methods of feedback to prevent trauma during cochlear implant electrode insertion. He has published in peer reviewed journals and spoken at national and international meetings on these topics.
Dr. Harris' personal philosophy and practice style reflects a team approach to provide you with the best individualized care. A full assessment of your problem is achieved through close collaboration with our excellent team of dedicated Nurse Practitioners, Audiologists, and support staff. Dr. Harris believes education is essential to shared decision making and optimal treatment. He will explain the diagnosis and therapy in everyday terms, ensure that all questions are answered and that you are comfortable with the plan.
Education and Training
Doctor of Medicine - Medical College of Wisconsin - Milwaukee, WI (2009)
Fellowship in Neuro-otology - The Ohio State University - Columbus, OH (2015-2017)
Residency in Otolaryngology - Indiana University - Indianapolis, IN (2008-2015)