Sam I. Hooshmand, DO
Assistant Professor
Location
Neuroscience Institute – Specialty Clinics
900 N. 92nd St.
Milwaukee, WI 53226
Neuroscience Center - Froedtert Hospital Specialty Clinics
My focus is on treating the whole person, beginning with listening carefully and then using appropriate diagnostic modalities. Once a diagnosis is established, my goal is to help my patient understand the condition and our options for treatment. Together we will create an individualized care plan designed to best help my patients achieve their health goals.
Overview
Diseases and Conditions
Multiple Sclerosis (MS)
Neuromyelitis Optica (NMO)
Autoimmune Diseases of the Central Nervous System
Autoimmune Encephalitis
Neurosarcoidosis
Myelin Oligodendrocyte Glycoprotein Antibody-Associated Disease (MOGAD)
Acute Disseminated Encephalomyelitis (ADEM)
Transverse Myelitis
Treatments and Services
Neuro-Immunology
Clinical Trial Enrollment
Virtual Visit
Oral/Injectable/Infusion Therapies for Multiple Sclerosis and Related Disorders
Symptomatic Therapies for Multiple Sclerosis and Related Disorders
Hospital Affiliations
Froedtert Hospital – Milwaukee
Zablocki VA Medical Center – Milwaukee
Clinic Locations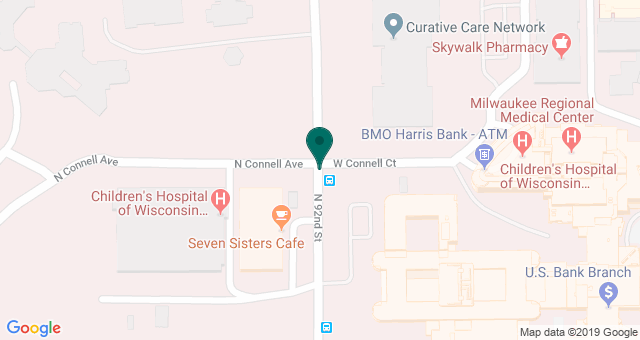 Biography
Dr. Sam Hooshmand is specialist in the treatment of patients with multiple sclerosis and other neuro-immunological conditions. He graduated for the University of Missouri with a B.S. in Biochemistry and B.A. in Psychology. He then attended Des Moines University and graduated from College of Osteopathic Medicine. He completed his internship and neurology residency at the Medical College of Wisconsin. In his final year of residency training, Dr. Hooshmand served as the Chief Resident of Neurology. Dr. Hooshmand then completed fellowship training in Neuro-Immunology and Multiple Sclerosis at the Medical College of Wisconsin where he was the Daniel M. Soref Clinical Neurosciences Fellow. Dr. Hooshmand joined the Faculty of Neurology at Medical College of Wisconsin in 2021 and serves as the Director of Multiple Sclerosis Clinic at the Milwaukee Veterans Affairs Medical Center. His academic/research interests include autoimmune and inflammatory disorders of central nervous system, clinical trials, and medical education.
Education and Training
Doctor of Osteopathic Medicine - Des Moines University - Des Moines, IA (2016)
Internship in Internal Medicine - Medical College of Wisconsin - Milwaukee, WI (2016-2017)
Residency in Neurology - Medical College of Wisconsin - Milwaukee, WI (2017-2020)
Chief Resident of Neurology - Medical College of Wisconsin - Milwaukee, WI (2019-2020)
Fellowship in Neuro-Immunology and Multiple Sclerosis - Medical College of Wisconsin - Milwaukee, WI (2020-2021)