Keenan M. Horness, PA-C, MPAS
Physician Assistant Surgical
Location
Center For Advanced Care - Froedtert Hospital
8900 West Doyne Ave.
Milwaukee, WI 53226
New & Established Patients Call
Overview
Diseases and Conditions
Bone and Soft Tissue Sarcomas
Metastatic Bone Disease
Musculoskeletal Tumors
Vascular Anomalies of Bone and Soft Tissue
Treatments and Services
Complex Joint Reconstruction
Limb Salvage Surgery
Orthopaedic Rehabilitation
Orthopaedic Surgery
Musculoskeletal Oncology
Patients Ages Seen
Infant
Child
Adolescent
Adult
Senior
Hospital Affiliations
Froedtert Hospital – Milwaukee
Children's Wisconsin - Milwaukee – Milwaukee
Clinic Locations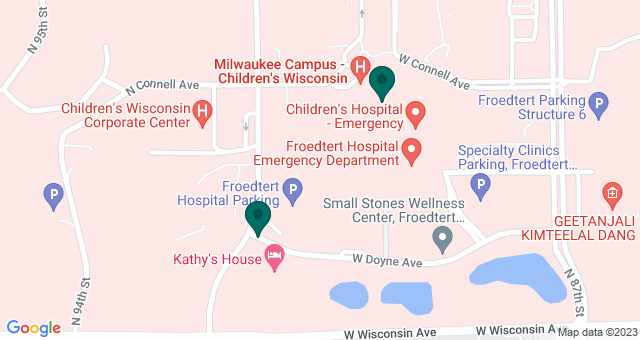 Biography
I attended Marquette University for both my undergraduate degree in Biomedical Sciences as well as my Master's degree in Physician Assistant Studies, graduating in 2011. Upon graduation, I was lucky enough to quickly find my true calling to the field of Musculoskeletal Oncology. I did not go into medicine knowing this was the subspecialty that I would end up in, but it has become clear over the years that taking care of patients with benign and malignant bone and soft tissue tumors is my true passion.
I have such a strong sense of fulfillment knowing I am helping take care of patients to the highest level of care and compassion working alongside my supervising physician Dr. David King. I assist him in both the surgical and clinical setting. I also have the honor of working with an amazing team and multidisciplinary group of people who share the same patient care model. I went into medicine to make a difference and feel as though I have the opportunity to do this each and every day.
My care philosophy is The Golden Rule of Medicine: to treat each patient the way I would want myself or family member treated. I try to connect on a personal level and be a part of the support system during what is oftentimes a difficult medical journey. I take the time to listen to the patient's story, make an accurate diagnosis, and determine a treatment plan that includes the patient's voice in the decision-making process.
One of my favorite quotes from Robert Byrne that I strive to uphold in my practice is as follows: "The purpose of life is a life with a purpose." I have found my purpose in caring for my patients, and my hope is that during each encounter I make my patient feel better in some way often beyond what is outlined in any sort of treatment plan.
Education and Training
Master Physician Assistant Studies - Marquette University - Milwaukee, WI (2011)
Bachelor of Science Biomedical Sciences - Marquette University - Milwaukee, WI (2010)