Karri Huber, DO
Staff Physician
Location
Drexel Town Square Health Center
7901 S. 6th Street
Oak Creek, WI 53154
Drexel Town Square Health Center
My focus is on treating the whole patient, beginning with a thorough evaluation and establishment of a strong partnership to improve overall health and wellness for each individual. I feel that effective communication with patients and all healthcare providers is essential to this goal. Assisting each patient in understanding his or her treatment options is also of utmost importance to me. This allows us to develop an individualized care plan to meet each patient's needs and improve overall care and quality of life.
Overview
Diseases and Conditions
Chondrocalcinosis
Gout
Inflammatory Myopathies
Osteoarthritis
Osteoporosis
Pseudogout
Rheumatoid Arthritis
Sjogren's Syndrome
Systemic Lupus Erythematosus
Vasculitis
Psoriatic Arthritis
Ankylosing Spondylitis
Crystal Arthritis
Treatments and Services
Acute and Chronic Disease Management
Joint Injections for Pain
Diagnostic Joint Aspirations
Hospital Affiliations
Froedtert Hospital – Milwaukee
Board Certifications
Rheumatology
Internal Medicine
Clinic Locations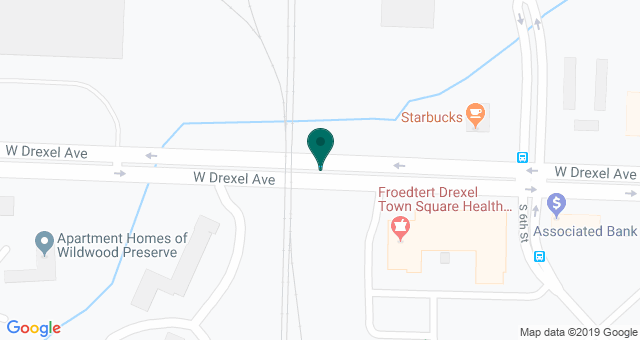 Biography
I was born and raised in a small town in North Dakota and attended Concordia College in Moorhead, MN for undergraduate school. I played the flute and piccolo in the concert band and orchestra and was privileged to partake in 3 international tours. I still enjoy music and anything outdoors, including running, hiking, swimming and skiing with my 4 young children and Golden Retriever.
Education and Training
Doctor of Osteopathic Medicine - Kansas City University of Medicine and Biosciences - Kansas City, MO (2006)
Fellowship in Rheumatology - Medical College of Wisconsin Affiliated Hospitals - Milwaukee, WI (2009-2012)
Residency in Internal Medicine - Medical College of Wisconsin Affiliated Hospitals - Milwaukee, WI (2007-2009)
Internal Medicine Chief Resident - Medical College of Wisconsin Affiliated Hospitals - Milwaukee, WI (2010)