Andrew Sean Kastenmeier, MD
Associate Professor
Location
General Surgery - Froedtert Hospital
900 N. 92nd St.
Milwaukee, WI 53226
General Surgery Appointments and Referrals
Key aspects of my patient care philosophy are: A comprehensive evaluation, a careful review of all medical and surgical options, a thoughtful plan of care, precise surgical technique, compassionate post-operative care and a commitment to open communication. I strive to offer the most current surgical technology with the safest and most effective outcomes possible. I strive to offer the most current surgical technology with the most safe and effective outcomes possible.
Overview
Diseases and Conditions
Achalasia
Gastroesophageal Reflux Disease (GERD)
Gastroparesis
Para-Esophageal Hernia
Hernia
Gallbladder Disease
Treatments and Services
Advanced Diagnostic Endoscopy
Advanced Laparoscopic Surgery
Advanced Therapeutic Endoscopy
Complex Abdominal Hernia Repair
Inguinal (groin) Hernia Repair
Laparoscopic Hiatal Hernia Repair
Laparoscopic Inguinal/Open
Laparoscopic Nissen Fundoplication
Laparoscopic Paraesophageal Hernia Repair
Laparoscopic Splenectomy
Laparoscopic Ventral Hernia/Open
Umbilical Hernia Repair
LINX ® Reflux Management System for GERD
Heller Myotomy
Cholecystectomy
Abdominal Wall Reconstruction
Esophageal Myotomy
Per-Oral Endoscopic Myotomy (POEM)
Hospital Affiliations
Froedtert Hospital – Milwaukee
Clinic Locations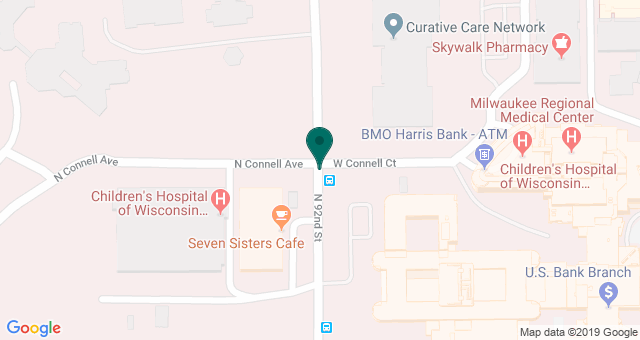 Biography
Andrew S. Kastenmeier, MD, completed his surgical residency at the University of Utah in Salt Lake City. He then pursued specialty fellowship training in advanced endoscopic and laparoscopic gastrointestinal surgery at Legacy Health in Portland, OR. He is a member of the Division of General Surgery. Dr. Kastenmeier grew up in Cedarburg, Wisconsin.
His clinical interests include minimally invasive (laparoscopic) surgery of the gastrointestinal tract, minimally invasive surgery for reflux disease and hiatal hernias, advanced endoscopic surgery of the stomach and esophagus, bariatric (obesity) surgery, and hernia repair surgery. His research focus is on clinical outcomes in foregut surgery, device development, new surgical technology, and advanced endoscopic surgery. He is a minimally invasive surgeon who serves on national committees and has membership in key surgical professional societies.
Education and Training
Doctor of Medicine - University of Wisconsin Medical School - Madison, WI (2004)
Residency, General Surgery - University of Utah - Salt Lake City, UT (2004-2010)
Residency, Surgical Research - University of Utah - Salt Lake City, UT (2007-2008)
Fellowship, Minimally Invasive and Foregut Surgery - Legacy Health - Portland, OR (2010-2011)