Srividya Kidambi, MD, MS
Chief, Professor
Location
Endocrinology - Froedtert Hospital
8850 William Coffey Dr.
Milwaukee, WI 53226
New & Established Patients Call
My goal is to make patients comfortable enough to share their story with me. I believe that disease is just one aspect of a patient's life and there are several other things in their lives that can impact their disease and its treatment. This is especially true where you are dealing with illnesses like diabetes, obesity, hypertension, and cholesterol problems. I believe in a care team approach and I want to encourage patients to take charge of their health and participate in their disease management.
Overview
Diseases and Conditions
Diabetes
Endocrine Hypertension
Lipid Disorders
Obesity
Pregnancy & Thyroid Conditions
Pregnancy & any other Endocrine Condition
Hospital Affiliations
Froedtert Hospital – Milwaukee
Board Certifications
Internal Medicine
Endocrinology, Diabetes and Metabolism
Clinic Locations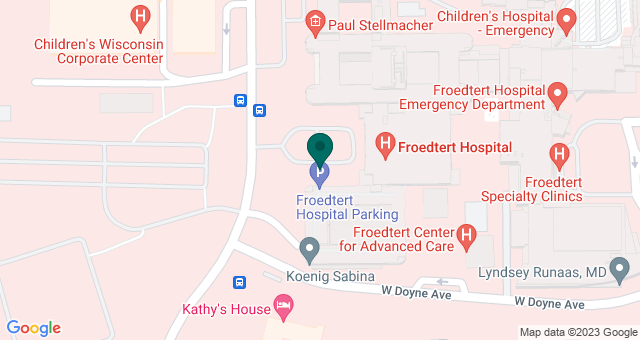 Biography

Dr. Kidambi is a professor and chief in the Division of Endocrinology, Metabolism, and Clinical Nutrition at the Medical College of Wisconsin/Froedtert Hospital. Dr. Kidambi received her Bachelor of Medicine and Bachelor of Surgery from Gandhi Medical College, Hyderabad, Andhra Pradesh, India. She completed her Residency at the State University of New York at Buffalo. She completed her Fellowship in Endocrinology and Master of Science in Epidemiology at the Medical College of Wisconsin. Her current research involves 1. Association of aldosterone with metabolic syndrome and insulin resistance, 2. Gender and ethnic differences in the body fat distribution and its role in causing diseases such as heart disease or high blood pressure. She has authored several papers in medical journals on these topics.
While she treats all hormonal disorders, she focuses on conditions surrounding metabolic syndrome (diabetes mellitus type 1, type 2, obesity, lipid disorders, and high blood pressure), Polycystic ovarian disease, and functional thyroid disease. Having conducted research on high blood pressure and obesity for several years, she is passionate about treatment of conditions associated with severe uncontrolled blood pressure, blood pressure in young people, and blood pressure secondary to hormonal disorders.
Education and Training
Doctor of Medicine - Gandhi Medical College - Hyderabad (1996)
Fellowship in Endocrinology - Medical College of Wisconsin - Milwaukee, WI (2004-2008)
Residency - State University of New York at Buffalo - Buffalo, NY (1998-2001)
Fellowship in Primary Care Faculty Development - University of Wisconsin Medical School - Madison, WI (2001-2002)