Tammy Lyn Kindel, MD, PhD
Associate Professor
Location
General Surgery - Froedtert Hospital
900 N. 92nd St.
Milwaukee, WI 53226
Specialties
Bariatric Surgery
General Surgery
Bariatric Surgery Appointments and Referrals
General Surgery Appointments and Referrals
I strive to provide my patients with excellent surgical results and outcomes but above all to have the patient feel safe, respected, and educated throughout the surgical process. I believe this requires expert surgical counseling regarding surgical and non-surgical options available and a tailored treatment plan to the patient's needs, expectations, and associated medical problems.
Overview
Diseases and Conditions
Gastroesophageal Reflux Disease (GERD)
Obesity
Hiatal Hernia
Hernia
Gallstones
Benign Gallbladder Disease
Biliary Colic
Treatments and Services
Laparoscopic Gastric Bypass Surgery
Laparoscopic Inguinal/Open
Laparoscopic Sleeve Gastrectomy
Laparoscopic Umbilical Hernia
Laparoscopic Ventral Hernia/Open
Hiatal Hernia Surgery
Laparoscopic Anti-Reflux Surgery
Cholecystectomy
Revisional Bariatric Surgery
Virtual Visit
Hospital Affiliations
Froedtert Hospital – Milwaukee
Clinic Locations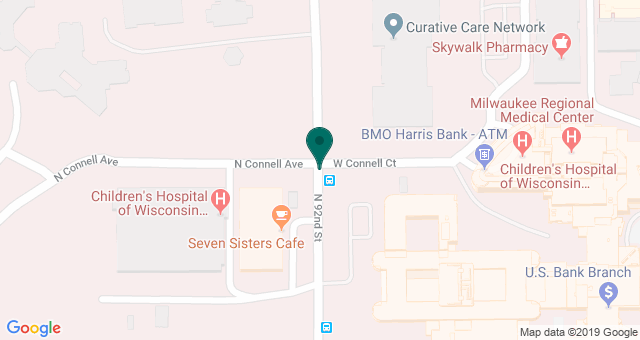 Biography
My passion is the science and clinical practice of bariatric surgery for both adolescents and adults. I received my medical training at the Ohio State University and completed general surgery residency at Northwestern Memorial Hospital/Feinberg School of Medicine in Chicago. I then completed a fellowship in Minimally Invasive and Bariatric Surgery at the University of Nebraska. I have a PhD in Pathobiology and Molecular Medicine with a particular interest in the hormonal changes induced after bariatric surgery that are responsible not only for sustained weight loss but also improve multiple medical problems, including type 2 diabetes.
Education and Training
Doctor of Medicine - The Ohio State University - Columbus, OH (2005)
Doctor of Philosophy - University of Cincinnati - Cincinnati, OH (2010)
Residency in General Surgery - Northwestern University, Feinberg School of Medicine - Chicago, IL (2005-2013)
Fellowship in Minimally Invasive & Bariatric Surgery - University of Nebraska Medical Center - Omaha, NE (2014-2015)