Jacquelyn P. Kulinski, MD
Associate Professor
Location
Heart and Vascular Center - Center for Advanced Care - Froedtert Hospital
8900 West Doyne Ave.
Milwaukee, WI 53226
Specialties
Cardiology/Cardiovascular Medicine
New & Established Patients Call
I strive to improve heart health by emphasizing lifestyle and keeping patients informed of current evidence-based therapies - not only to treat existing heart disease, but also to prevent and reduce the risk of future heart disease. Since every patient is unique, special tools can be used to individualize cardiovascular risk assessment with the goal of developing realistic lifestyle and treatment plans to reduce cardiac risk. My goal is to empower patients to take control of their health with my expertise and guidance.
Overview
Diseases and Conditions
Cholesterol/Lipid Disorders
Treatments and Services
Preventive Cardiology
Cardiac Wellness
Hospital Affiliations
Froedtert Hospital – Milwaukee
Board Certifications
Internal Medicine
Cardiology
Adult Comprehensive Echocardiography
Cardiac Computed Tomography
Nuclear Cardiology
Clinic Locations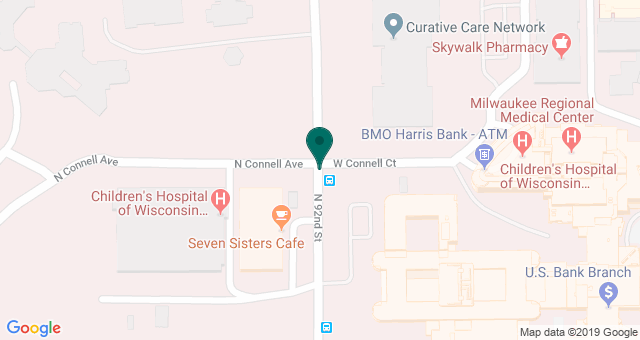 Biography
Dr. Kulinski received her Bachelor of Science degree in Biomedical Engineering from Marquette University, graduating with summa cum laude honors. She worked for numerous biomedical device companies in various capacities, including research and development. Her early involvement in clinical trials led to her pursuit of a career in cardiovascular medicine, where she could do both patient care and continue clinical investigation. She obtained her medical degree from the Medical College of Wisconsin, with an 'Honors in Research' distinction, where she was involved in research examining the effects of different diets on endothelial cell function and cardiovascular health. She completed an Internal Medicine Residency at the University of Washington in Seattle.
Dr. Kulinski recently completed her sub-specialty training in Cardiovascular Disease at the University of Texas, Southwestern Medical Center in Dallas. She returned home to Wisconsin and joined the MCW and Froedtert faculty in August 2014. Her career interests include non-invasive imaging and general cardiology with a specific focus on prevention, particularly lifestyle behaviors such as diet and physical inactivity. Dr. Kulinski's specific research interest is in sedentary behavior as an emerging and adverse cardiovascular risk factor.
Education and Training
Doctor of Medicine - Medical College of Wisconsin - Milwaukee, WI (2008)
Residency in Internal Medicine - University of Washington School of Medicine - Seattle, WA (2008-2011)
Fellowship in Cardiology - University of Texas Southwestern Medical Center - Dallas, TX (2011-2014)