Marc A. Lazzaro, MD
Associate Professor
Location
Neurosciences - Froedtert Hospital Clinic
900 N. 92nd St.
Milwaukee, WI 53226
Neuroscience Center - Froedtert Hospital Specialty Clinics
Offering a diagnosis and a minimally invasive therapy is only half the pleasure in taking care of patients, the rest is in the relationships.
Overview
Diseases and Conditions
Brain Aneurysm
Carotid Stenosis
Cerebral Aneurysms
Cerebral Venous Disorders
Cerebrovascular Disease
Ischemic Stroke
Stroke
Dural Arteriovenous Fistulas
Transient Ischemic Attack
Intracranial Stenosis
Cerebrovascular Accident (CVA)
Carotid Cavernous Fistula (CCF)
Spinal Dural Arteriovenous Fistula
Spinal Arteriovenous Malformation
Intracranial Arterial Stenosis
Treatments and Services
Cerebral Angiography
Endovascular Aneurysm Repair
Endovascular Neurosurgery
Wada Test
Inferior Petrosal Sinus Sampling
Vertebral Artery Stenosis
Carotid Stenting
Endovascular Thrombectomy
Tumor Embolization
Dural Arteriovenous Fistula Embolization
Venous Sinus Stenting
Arteriovenous Malformation (AVM) Embolization
Virtual Visit
Hospital Affiliations
Froedtert Hospital – Milwaukee
Board Certifications
Neurology
Vascular Neurology
NeuroEndovascular Surgery
Clinic Locations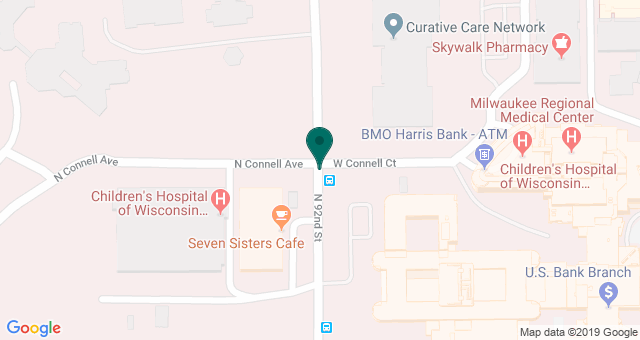 Biography
Dr. Lazzaro is a specialist in Vascular Neurology and Endovascular Surgical Neuroradiology who uses minimally invasive techniques to treat blood vessel disorders of the brain and spine. He is a Fellow of the American Heart Association (FAHA). Dr. Lazzaro has received Subspecialty Board Certification in NeuroEndovascular Surgery by The Society of Neurological Surgeons Committee on Advanced Subspecialty Training.
Education and Training
Doctor of Medicine - Indiana University School of Medicine - Indianapolis, IN (2005)
Internship - Rush University Medical Center - Chicago, IL (2005-2006)
Residency, Neurology - Rush University Medical Center - Chicago, IL (2006-2009)
Fellowship, Vascular Neurology - Rush University Medical Center - Chicago, IL (2009-2010)
Fellowship, Endovascular Surgical Neuroradiology - Medical College of Wisconsin - Milwaukee, WI (2010-2012)