Location
Drexel Town Square Health Center
7901 S. 6th Street
Oak Creek, WI 53154
Drexel Town Square Health Center
I believe in treating patients as a whole including the emotional, psychological, physical, and social aspects to diagnosis and treatment. I wish to establish myself as the kind of physician who makes her patients feel like they are equally involved in their care and that it is a partnership. I wish my practice to be a place where patients feel safe and absolutely comfortable to have an open communication with their physician.
Overview
Diseases and Conditions
Endometriosis
Pelvic Pain
Teenage Pregnancy
Fibroids
Abnormal Uterine Bleeding
Pregnancy & Diabetes
Pregnancy & Asthma
Vaginal Bleeding after Menopause
Treatments and Services
Colposcopy
Hysteroscopy
Normal Obstetrics
Women's Health Services
Laparoscopy
Contraception
Endometrial Ablations
Gynecologic Procedures
Diabetes Management
Endometrial Biopsy
Insulin Management
Hospital Affiliations
Froedtert Hospital – Milwaukee
Clinic Locations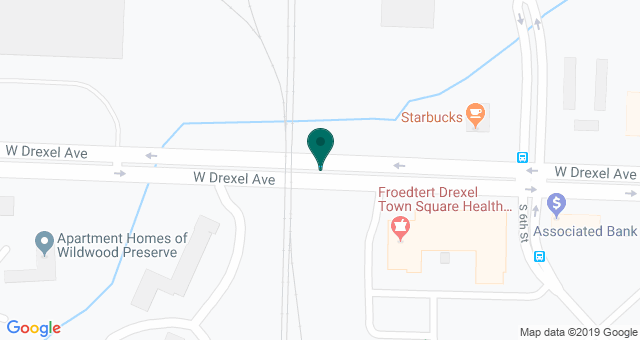 Biography
Dr. Ruth Lee D.O. was born and raised in Chicago and had all her medical training in her home city. Her goal since medical school was to provide medical care to all types of people from the underserved and uninsured to the privately insured. She believes there lays uniqueness in women's healthcare that includes very personal and sensitive issues. She knows that as an OB/GYN it is a privilege to be a part of all stages in a woman's life.
Education and Training
Doctor of Osteopathic Medicine - Chicago College of Osteopathic Medicine - Downers Grove, IL (2014)
Residency in Obstetrics and Gynecology - Mercy Hospital and Medical Center - Chicago, IL (2014-2018)