Kant Lin, MD, FACS
Professor, Chief Pediatric Plastic Surgery, Medical Director Craniofacial Program
Location
Children's Wisconsin Clinics - Milwaukee
9000 West Wisconsin Avenue
Milwaukee, WI 53226
Specialties
Plastic and Reconstructive Surgery
Plastic Surgery Center - Tosa Health Center
My patient care philosophy is comprised of eight principles that I abide by: 1. care is based on a continuous healing relationship; 2. care is individualized based on the patient's needs, values and choices; 3. knowledge and information is freely shared between patient and health care provider; 4. care is provided in an environment of comfort, peace and support; 5. families and friends are considered an integral part of the care team; 6. patient safety is paramount; 7. transparency is the rule between patient and provider, and 8. the core of patient-centered care is that the patient maintains control of his/her care.
Overview
Diseases and Conditions
Cleft Lip and Palate
Facial Trauma
Skin Lesions
Gender Dysphoria
Moles
Fracture - Facial
Craniosynostosis
Hemifacial Microsomia
Treatments and Services
Mole Removal
Rhinoplasty
Cleft Lip and Palate Reconstructive Procedures
Jaw (Mandible) Reconstruction
Ear Reconstruction (Microtia)
Gender Affirming Surgery
Hospital Affiliations
Children's Wisconsin - Milwaukee – Milwaukee
Froedtert Hospital – Milwaukee
Froedtert Menomonee Falls Hospital – Menomonee Falls
Clinic Locations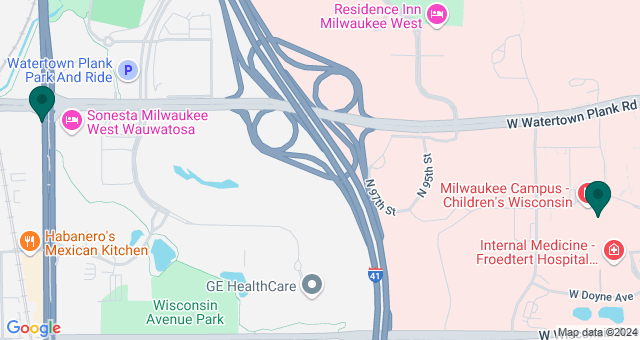 Biography
I have served as past President of the American Society of Craniofacial Surgeons and the American Society of Maxillofacial Surgeons. I am currently on the Board of Directors of the American Board of Plastic Surgery and the American Cleft Palate Craniofacial Association. I am also on the Editorial Board of the journals Plastic and Reconstructive Surgery and FACES.
Education and Training
Doctor of Medicine - Icahn School of Medicine at Mount Sinai - New York, NY (1984)
Residency in Surgery - University of Pennsylvania - Philadelphia, PA (1985-1989)
Post Doctorate Craniofacial Research Fellow - University of Pennsylvania School of Medicine - Philadelphia, PA (1987-1988)
Residency in Plastic Surgery - University of Pennsylvania - Philadelphia, PA (1989-1991)
Fellowship in Pediatric Craniomaxillofacial Surgery - University of Toronto - Toronto (1991-1992)