Walter L. Longo, MD
Professor
Location
Cancer Center - Froedtert Hospital
8800 West Doyne Ave.
Milwaukee, WI 53226
Specialties
Hematology
Medical Oncology
Cancer Center - Froedtert Hospital
Cancer Center - Froedtert Hospital
Service with understanding and compassion is my goal in providing care to cancer patients. Advances in cancer care are remarkable and all patients deserve access to the best care with reassurance everything possible is being done for recovery and cure.
Overview
Diseases and Conditions
Aplastic Anemia
Hematologic Malignancies
Leukemia
Lymphoma
Myelodysplastic Syndromes (MDS)
Myeloma
Treatments and Services
Bone Marrow Transplantation (BMT)
CAR-T Cell Therapy
Virtual Visit
Hospital Affiliations
Froedtert Hospital – Milwaukee
Board Certifications
Internal Medicine
Medical Oncology
Clinic Locations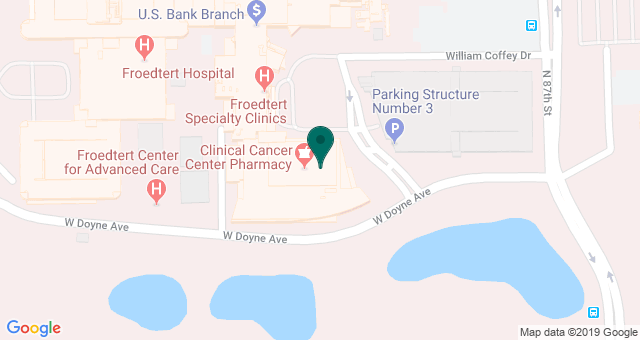 Biography
Dr. Longo attended medical school at the University of Nebraska Medical Center and then Internal Medicine at the Mayo Clinic before training in Hematology and Oncology at the University of Wisconsin-Madison. He was at UW-Madison when they did their first bone marrow transplant .Now at the Medical College of Wisconsin, he is able to continue clinical transplants and participate in innovative cellular therapies.
Education and Training
Doctor of Medicine - University of Nebraska Medical Center - Omaha, NE (1977)
Fellowship in Oncology - University of Wisconsin - Madison, WI (1984-1986)
Fellowship in Hematology - University of Wisconsin - Madison, WI (1982-1984)
Residency in Internal Medicine - Mayo Graduate School of Medicine - Rochester, MN (1977-1980)