Location
Moorland Reserve Health Center
4805 S. Moorland Road
New Berlin, WI 53151
Moorland Reserve Health Center
I am a physician who is a passionate proponent of preventative care whenever possible. I am dedicated to helping patients live out their fullest, healthiest, and happiest lives both physically and mentally. My utmost goal is to provide paramount care for all of my patients, building and cultivating positive relationships with patients and colleagues alike, and serving the community in the best way possible.
Overview
Diseases and Conditions
Asthma
Chronic Obstructive Pulmonary Disease (COPD)
Depression and Anxiety Disorders
Diabetes
Hypertension
Musculoskeletal Injuries
Hyperlipidemia
Sports Related Injuries
Clinic Locations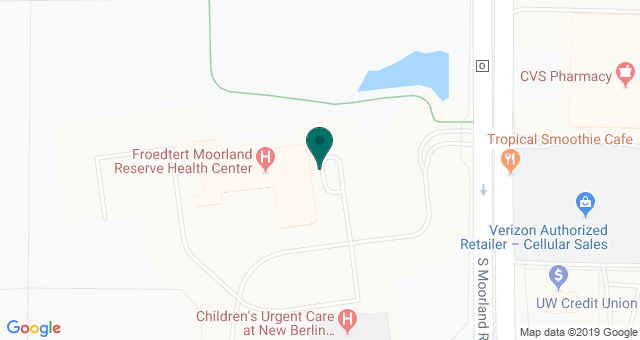 Biography
A born and raised Wisconsinite whose passions range from medical science, watching and playing sports, staying active, spending time with family, and traveling.
Education and Training
Doctor of Osteopathic Medicine - Michigan State University College of Osteopathic Medicine - East Lansing, MI (2015)
Internship & Residency in Family Medicine - Broward Health Medical Center - Fort Lauderdale, FL (2015-2018)