Michael Kron, MD
Professor
Location
Infectious Disease Clinic - Froedtert Hospital
8750 William Coffey Dr.
Milwaukee, WI 53226
Infectious Disease Clinic
Sargeant Health Center
The human infectious diseases endemic in all regions of the world are a result of population-environment relationships. Knowledge of disease epidemiology and behavioral risk factors are important factors that contribute to correct diagnosis and treatment of diseases within the USA.
Overview
Treatments and Services
Travel Diseases
Parasitology
Hospital Affiliations
Froedtert Hospital – Milwaukee
Board Certifications
Internal Medicine
Infectious Disease
Clinic Locations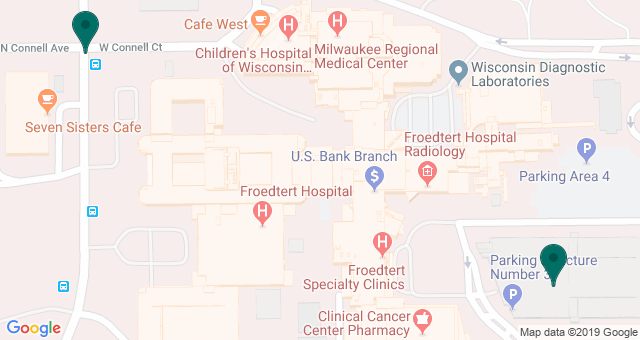 Biography
Michael A. Kron, MD, MSc, FACP, is a professor of medicine in the division of infectious diseases. He attended Northwestern University Feinberg School of Medicine in Chicago and completed his internal medicine residency also in Chicago at Northwestern Memorial Hospital. Following residency he received a Master's Degree in Clinical Tropical Medicine at the London School of Hygiene and Tropical Medicine, University of London. He then returned to the USA and completed research and clinical fellowships in Infectious Diseases and Geographic Medicine (Tropical Medicine) at Case Western Reserve University and University Hospitals in Cleveland, Ohio. Dr. Kron has maintained his interests in Clinical Tropical Medicine through collaborations with institutions in Asia, Africa, and South America, and his research through the Marquette University-Medical College of Wisconsin Department of Biomedical Engineering.
Education and Training
Doctor of Medicine - Northwestern University - Chicago, IL (1980)
Residency in Internal Medicine - Northwestern Memorial Hospital - Chicago, IL (1980-1983)
Fellowship in Infectious Diseases and Geographic Medicine - Case Western Reserve University - Cleveland, OH (1984-1989)