David C. Moe, MD
Associate Professor
Location
Children's Hospital of Wisconsin Clinics - New Berlin
4855 S. Moorland Road
New Berlin, WI 53151
Specialties
Neuroradiology
Nuclear Medicine
Pediatric Radiology
Radiology Department - Froedtert
I am proud to be able to help children through the unique image guided procedures I can offer them, that would otherwise require an open surgery, or could not be accomplished by any other means. I especially enjoy the process of educating the parents so that they have a clear understanding of what my procedures are, why and how I do them, and the expected outcome. The personal interaction, trust, and the relationship that develops between me and our patients and families is where I gain the largest degree of satisfaction in my practice.
Overview
Treatments and Services
Body Imaging (CT, Ultrasound, MRI)
Fluoroscopy
Hospital Affiliations
Children's Hospital Of Wisconsin - Milwaukee – Milwaukee
Froedtert Hospital – Milwaukee
Board Certifications
Diagnostic Radiology
Pediatric Radiology
Clinic Locations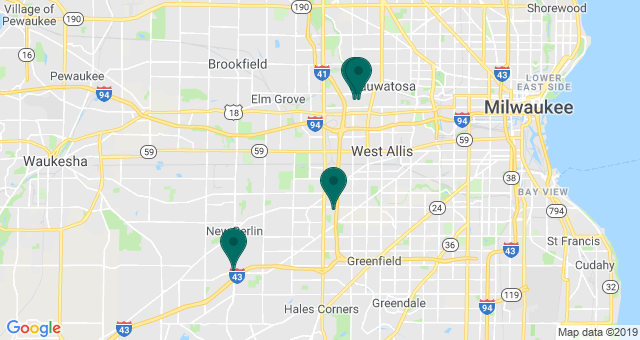 Biography

Dr. Moe is part of a small worldwide group of physicians trained and dedicated to the practice of Pediatric Interventional Radiology. He has completed two subspecialty fellowships beyond Diagnostic Radiology, one in Pediatric Radiology, and the other in Interventional Radiology. He has special interest and expertise in the treatment and diagnosis of vascular malformations, and a wide variety of minimally invasive vascular and nonvascular pediatric image guided procedures.

Education and Training
Doctor of Medicine - Medical College of Wisconsin - Milwaukee, WI (2000)
Internship in Internal Medicine - University of Wisconsin-Madison, School of Medicine and Public Health - Madison, WI (2000-2001)
Residency in Diagnostic Radiology - University of Wisconsin-Madison, School of Medicine and Public Health - Madison, WI (2001-2005)
Fellowship in Pediatric Radiology - University of Washington School of Medicine - Seattle, WA (2006-2007)
Fellowship in Radiology- Vascular and Interventional - University of Washington School of Medicine - Seattle, WA (2007-2008)