John D. Nerva, MD
Assistant Professor
Location
Neuroscience Institute – Specialty Clinics
900 N. 92nd St.
Milwaukee, WI 53226
Neurosciences – Froedtert Hospital Clinic
Neurosurgeons often see patients after receiving troubling and confusing news or after a life changing event like a stroke, brain hemorrhage or traumatic injury. It is an absolute honor and privilege to help patients and their families during this time of need. I want patients to understand their condition, the available treatment options and what are the potential outcomes of therapy. My priorities are to carefully explain and counsel patients and families about the condition and to offer the safest approach to address the problem. I also enjoy hearing the patient's perspective and learning about what matters most to them. As a vascular neurosurgeon, I offer a comprehensive approach for the evaluation and management of cerebrovascular and spinal vascular disease, which may include medical therapy, open microsurgery, endovascular techniques, and radiosurgery. Neurosurgery is a constantly evolving field, and my goal is to combine the newest treatment advances with compassionate patient care.
Overview
Diseases and Conditions
Arteriovenous Malformations (AVM's)
Brain Tumors
Carotid Stenosis
Cerebral Aneurysms
Dural Arteriovenous Fistulas
Intracranial Stenosis
Carotid Cavernous Fistula (CCF)
Cavernous Malformations
Spinal Arteriovenous Malformation
Subdural Hematoma
Treatments and Services
Endovascular Neurosurgery
Gamma Knife Surgery
Carotid Endarterectomy
Carotid Stenting
Craniotomy
Skull Base Surgery
Angiography
Open Vascular Neurosurgery
Minimally Invasive Neurosurgery
Conservative Therapy
Patients Ages Seen
Infant
Child
Adolescent
Adult
Senior
Hospital Affiliations
Froedtert Hospital – Milwaukee
Clinic Locations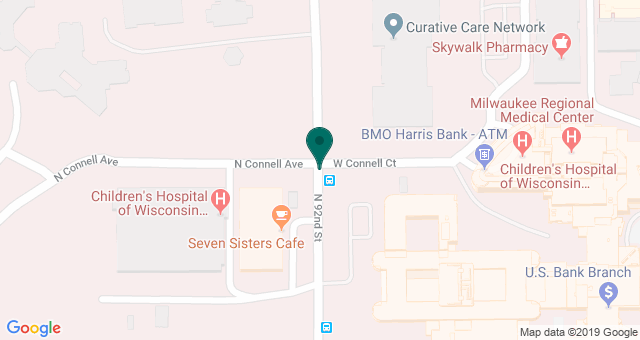 Biography
John D. Nerva, MD is a fellowship trained, board-certified neurosurgeon who joined the faculty of the Medical College of Wisconsin in 2021. He specializes in the treatment of cerebrovascular and spinal vascular disease and is part of a select group of neurosurgeons with fellowship training in both open vascular microsurgery and endovascular techniques for the treatment of brain aneurysms, vascular malformations, and stroke. He also collaborates with radiation oncology to perform stereotactic radiosurgery for select vascular malformations at Froedtert-MCW.
Dr. Nerva grew up in Minnesota and graduated summa cum laude from the University of Minnesota. He also attended the University of Minnesota for medical school graduating with Alpha Omega Alpha honors. He completed neurosurgery residency at the University of Washington, during which time he also completed cerebrovascular fellowship training at Macquarie University in Australia. After residency, he received advanced training in minimally invasive endovascular techniques at the University of Florida. Prior to joining MCW, he was on the faculty at Tulane University in New Orleans.
Dr. Nerva's clinical research relates to patient outcomes and refinements of surgical and endovascular techniques for cerebrovascular disease. He has authored over 100 manuscripts, abstracts, book chapters, and presentations, including several at national and international meetings, and has served as key personnel on NIH/NINDS funded research studying computer simulations of brain aneurysm treatment. He is also recognized as a reviewer for several marquee peer-reviewed neurosurgical journals and has been invited to teach at regional and national neurosurgical courses.
Education and Training
Doctor of Medicine - University of Minnesota - Minneapolis, MN (2010)
Residency in Neurological Surgery - University of Washington School of Medicine - Seattle, WA (2010-2017)
Fellowship in Cerebrovascular Neurosurgery - Macquarie University - Sydney (2016)
Fellowship in Endovascular Neurosurgery - University of Florida - Gainesville, FL (2017-2018)