Anna Palatnik, MD
Assistant Professor
Location
Maternal Fetal Care Center
9200 West Wisconsin Avenue
Milwaukee, WI 53226
Calhoun Health Center
Maternal Fetal Care Center
Obstetrics and Gynecology – Froedtert
Town Hall Health Center
As a maternal fetal medicine physician, my goal is to provide women and their unborn babies with the most comprehensive, compassionate and up-to-date care, while taking an individual approach and working together as a team in order to achieve the best outcome possible.
Overview
Diseases and Conditions
Cervical Insufficiency
Multiple Gestations
Treatments and Services
High Risk Obstetrics
Maternal Fetal Care
Prenatal Diagnosis
Ultrasonography
Hospital Affiliations
Froedtert Hospital – Milwaukee
Community Memorial Hospital – Menomonee Falls
St. Joseph's Hospital - West Bend – West Bend
Board Certifications
Obstetrics and Gynecology
Maternal Fetal Medicine
Clinic Locations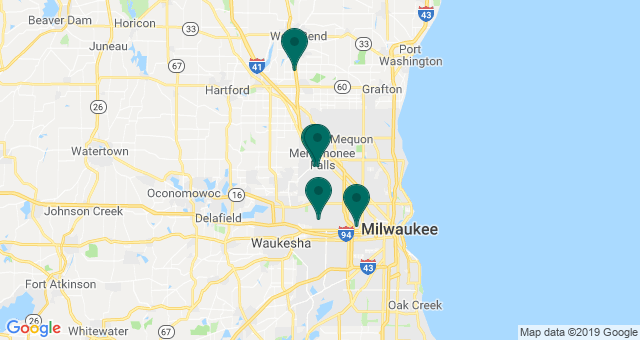 Biography
Dr. Anna Palatnik joined the Department of Obstetrics and Gynecology in September, 2016 in our Division of Maternal Fetal Medicine. Dr. Palatnik received her Medical degree from Sackler School of Medicine at Tel-Aviv University, Israel, in 2009. She went on to complete her residency in Obstetrics and Gynecology at the Medical College of Wisconsin in Milwaukee from 2009 to 2013 and then completed her fellowship in Maternal Fetal Medicine at the Northwestern University in Chicago from 2013-2016, prior to joining the Medical College of Wisconsin.
Dr. Palatnik's areas of expertise include high risk obstetrics with an emphasis on pregnancies complicated by maternal chronic medical condition, as well as fetal growth restriction, multiple gestations, preterm birth and cervical insufficiency. Her other areas of expertise are prenatal diagnosis and ultrasonography.
Dr. Palatnik's research interests include clinical obstetrics, fetal growth restriction and prenatal diagnosis of congenital heart disease. She has presented her research in several national and international meetings and has multiple peer-review publications.
Dr. Palatnik is actively involved in the education of residents and medical students and has received "The Northwestern University Best Residents' Teacher award" in 2016, as well as "Medical College of Wisconsin Affiliated Hospitals Medical Students Teaching Award" in 2012.
Dr. Palatnik sees patients in the Maternal Feta Care Center clinic at Froedtert Hospital, as well as the perinatology clinics at Community Memorial Hospital and St. Joseph's Health Center.
Outside of work, she likes to spend time with her family and friends, enjoys traveling, yoga, piano playing and musicals.
Education and Training
Doctor of Medicine - University of Tel-Aviv School of Medicine - Tel-Aviv (2008)
Internship - Rabin Medical Center, Belinson Hospital - Petah Tikva (2008-2009)
Residency in OBGYN - Medical College of Wisconsin - Milwaukee, WI (2009-2012)
Chief Resident in OBGYN - Medical College of Wisconsin - Milwaukee, WI (2012-2013)
Fellowship in Maternal Fetal Medicine - Northwestern University, Feinberg School of Medicine - Chicago, IL (2013-2016)