Manoj Raghavan, MD, PhD
Professor of Neurology
Location
Neuroscience Institute – Specialty Clinics
900 N. 92nd St.
Milwaukee, WI 53226
Specialties
Neurophysiology
Neurology
Epilepsy
New & Established Patients Call
I strongly believe that educating patients and families about their medical condition, including the limits of our understanding and capabilities, is perhaps the most important role a physician can play. An informed patient is much better equipped to actively participate in the complex decision-making that goes into modern medicine.
Overview
Diseases and Conditions
Epilepsy
Seizures
Status Epilepticus
Peripheral Nerve Disorders
Refractory Epilepsy
Psychogenic Non-Epileptic Events
Treatments and Services
Deep Brain Stimulation (DBS)
Electroencephalography (EEG)
Epilepsy Surgery
Functional Brain Imaging
Intracranial Electroencephalography (EEG)
Cortical Stimulation Mapping
Wada
Magnetoencephalography (MEG)
Anti-Seizure Medications
Vagal Nerve Stimulation (VNS)
Epilepsy Surgery Evaluations - including invasive EEG
Inpatient Epilepsy Monitoring
Ambulatory Electroencephalography (EEG)
Responsive Neurostimulation (RNS)
Video Electroencephalography (EEG)
Virtual Visit
Hospital Affiliations
Froedtert Hospital – Milwaukee
Board Certifications
Clinical Neurophysiology
Epilepsy
Neurology
Clinic Locations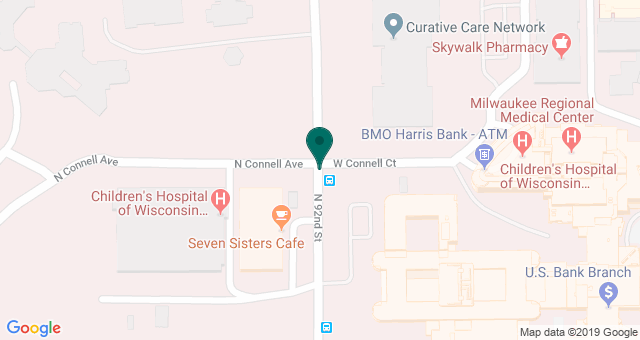 Biography
Dr. Manoj Raghavan is an Associate Professor of Neurology and Neurosurgery at the Medical College of Wisconsin. After completing training in Neurology followed by a fellowship in Clinical Neurophysiology and Epileptology at the New York University School of Medicine, Dr. Raghavan has primarily focused on the evaluation and management of patients with epilepsy. He has a special interest in the surgical treatment of medically refractory epilepsy. Dr. Raghavan's clinical expertise also covers general Neurology and Clinical Neurophysiology.

Dr. Raghavan's research interests include quantitative analysis of EEG and MEG signals, mechanisms underlying the generation of brain-rhythms and their reactions to mental activity, imaging methods for mapping brain functions and their reorganization with disease or injury, mechanisms underlying seizure-onset and termination, and models of visual sensitivity.
Education and Training
Doctor of Medicine (M.B.B.S.) - Jawaharlal Institute of Post Graduate Medical Education and Research - Pondicherry (1989)
Graduate Fellow in Neuroscience - Institute for Sensory Research, Syracuse University - Syracuse, NY (1990-1995)
Fellowship in Clinical Neurophysiology - New York University School of Medicine - New York City, NY (1999-2001)
Internship in Internal Medicine - New York University School of Medicine - New York City, NY (1995-1996)
Residency in Neurology - New York University School of Medicine - New York City, NY (1996-1999)
PhD in Neuroscience - Syracuse University - Syracuse, NY (1995)