Bernd F. Remler, MD
Professor
Location
Eye Institute - Froedtert Hospital
925 North 87th Street
Milwaukee, WI 53226
Specialties
Neuro-Ophthalmology
Neurology
Eye Institute
Neurology-Appointment by Referral Only
Neuroophthalmologists are "physicians who make neurological diagnoses based on the eye examination". This 50 plus year old statement still describes best what we do. The eye can indeed be a window to the brain.
Overview
Diseases and Conditions
Pituitary Disorders
Pituitary Tumors
Optic Nerve Disorders
Pseudotumor Cerebri (PTC)
Hemifacial Spasm
Chronic Migraine
Ocular Motility Disorder
Blepharospasm
Nervous System Disorders
Double Vision
Acute Ischemic Optic Neuropathy (AION)
Diplopia
Drusen
Eye Movement & Pupils Disorders
Irregular Pupils
Nystagmus
Optic Atrophy
Optic Nerve Tumor
Optic Neuritis
Optic Neuropathy
Sudden Vision Loss
Visual Distubancses Associated w/ Headache d/o
Visual Field Defects
Vision Changes/Loss
Optic Nerve Disease
Treatments and Services
Injection Treatments
Management of Visual Disorders
Botox for Migraine or Other Headache
Schirmer's Test
Goldmann Perimetry Test
Hospital Affiliations
Froedtert Hospital – Milwaukee
Zablocki VA Medical Center – Milwaukee
Clinic Locations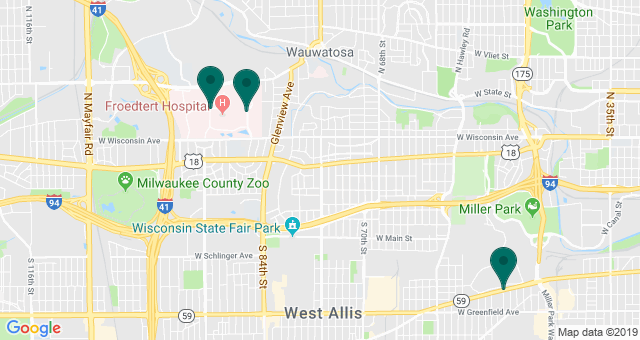 Biography
Dr. Remler straddles the two specialties of Neurology and Ophthalmology. He sees patients both at the Eye Institute and in the Neuroscience Clinic at Froedtert Specialty Clinics. He treats visual problems arising in the context of nervous system disorders. He also does evaluations and management of complex visual and eye movement disorders.
Education and Training
Doctor of Medicine - Justus Liebig Universitat - Giessen (1978)
Residency in Ophthalmology - Armed Forces Central Hospital - Koblenz (1979-1982)
Residency in Ophthalmology - University Hospitals - Frankfurt (1982-1983)
Residency in Neurology - University Hospitals of Cleveland - Cleveland, OH (1983-1986)
Fellowship in EEG/Epilepsy - University Hospitals of Cleveland - Cleveland, OH (1986-1987)
Fellowship in Neuro-Ophthalmology - University Hospitals of Cleveland - Cleveland, OH (1987-1988)