Katherine Schoyer, MD
Associate Professor
Location
North Hills Health Center - Specialty Clinics
W129 N7055 Northfield Dr.
Menomonee Falls, WI 53051
Specialties
Endocrinology
Reproductive Medicine
OB/GYN
Reproductive Medicine Clinic - North Hills Health Center
Drexel Town Square Health Center
Patients presenting to a reproductive endocrinology and infertility specialist often face a difficult set of challenges. My aim is to help my patients overcome these challenges and attain their goals of building a family in a supportive, empathic environment. I like to spend the time with each patient to individualize the specific course of treatment that will work best for her.
Overview
Diseases and Conditions
Abnormal Vaginal Bleeding
Amenorrhea
Endometriosis
Infertility
Recurrent Pregnancy Loss
Recurrent Miscarriage
Female Infertility
Preimplantation Genetic Diagnosis
Treatments and Services
Assisted Reproductive Technology
Hysteroscopy
In Vitro Fertilization
Minimally Invasive Surgery
Advanced Gynecologic Surgery
Fibroid Surgery
Ovulation Induction
Myomectomy
Cryopreservation
Operative Hysteroscopy
Fertility Preservation
Egg or Embryo Donation
Surrogate
Artificial Insemination
Patients Ages Seen
Infant
Child
Adolescent
Adult
Senior
Hospital Affiliations
Froedtert Hospital – Milwaukee
Children's Hospital Of Wisconsin - Milwaukee – Milwaukee
Community Memorial Hospital – Menomonee Falls
Board Certifications
Obstetrics and Gynecology
Reproductive Endocrinology and Infertility
Clinic Locations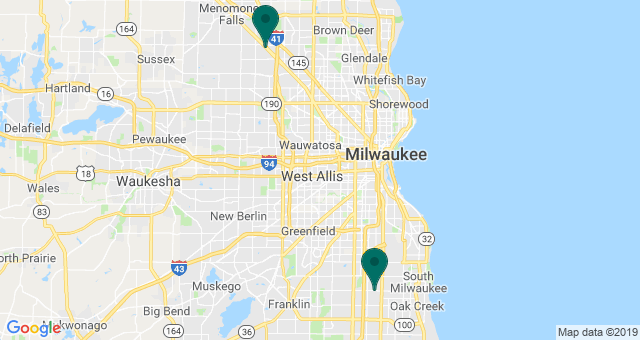 Biography
Dr. Kate Dragisic Schoyer specializes in reproductive endocrinology, infertility and gynecology. Dr. Schoyer is board certified in Obstetrics and Gynecology as well as Reproductive Endocrinology and Infertility. She is the Director of the Division of Reproductive Endocrinology and Infertility at the Medical College of Wisconsin and is the Medical Director of the Reproductive Medicine Center.
She has expertise in a range of evaluations and treatments in many areas of reproductive medicine, including adolescent gynecology, IVF and ICSI, as well as donor egg and other assisted reproductive techniques. In addition, Dr. Schoyer has experience treating Polycystic Ovary Syndrome and in operative hysteroscopy and laparoscopy.
Dr. Schoyer attended Amherst College in Amherst, Massachusetts where she graduated magna cum laude with a B.A. in Psychology. While at Amherst, she was a four-year varsity tennis player and co-captained the team her junior and senior years. During her tenure on the tennis team, both she and the team attained high national rankings among Division III schools. She received her medical degree with honors from The Johns Hopkins University School of Medicine, having been elected to the Alpha Omega Alpha Honor Society. Following this, Dr. Schoyer completed her Residency Training in Obstetrics and Gynecology at Northwestern University-McGaw Medical Center, where, in 2003, she was named The Augusta Webster Outstanding Obstetrics and Gynecology Resident in her class. Dr. Schoyer completed her postdoctoral training with a fellowship in Reproductive Endocrinology and Infertility at The Center for Reproductive Medicine and Infertility of the Weill Medical College of Cornell University. Following fellowship, she joined the faculty at Cornell, where she practiced for several years until joining the Medical College of Wisconsin.
Dr. Schoyer has co-authored many articles in leading scientific journals, and is a member of both the American Society for Reproductive Medicine and the American College of Obstetrics and Gynecology. Her research interests included Polycystic Ovary Syndrome, therapies for poor responders in IVF (especially the young poor responder), and endometriosis.
Dr. Schoyer also has been involved in developing the division's Fertility Preservation Program and regularly sees patients newly diagnosed with cancer to discuss their fertility preservation options. She also is actively involved with teaching medical students and residents.
As a native of the Milwaukee area, Dr. Schoyer enjoys spending time with family and friends. She continues to play tennis and enjoys all that the city has to offer. She feels strongly about giving back to the community and is involved with service activities; currently, she is on the Board of Directors of both HEAR Wisconsin and Penfield Children's Center.
Education and Training
Doctor of Medicine - Johns Hopkins University School of Medicine - Baltimore, MD (1999)
Residency, Obstetrics and Gynecology - Northwestern University-McGaw Medical Center - Chicago, IL (1999-2003)
Fellowship, Reproductive Endocrinology and Infertility - The Ronald O. Perelman and Claudia Cohen Center for Reproductive Medicine, Weill Cornell Medical College - New York, NY (2003-2006)