Zachary Smith, DO
Assistant Professor; Associate Chief, Director of Clinical Research
Location
Gastroenterology and Hepatology - Froedtert Hospital
900 N. 92nd St.
Milwaukee, WI 53226
New & Established Patients Call
I pride myself on establishing a meaningful relationship with all patients I care for. As an interventional endoscopist, I often see patients that are referred from other gastroenterologists and physicians for complex endoscopic problems. This occasionally results in meeting the patient for the first time right before his/her procedure. I make every effort to explain the problem, and the treatment plan to the patient and his/her loved one(s) so that they understand what we propose to do and what the next steps will be. Additionally, I place a high value on multidisciplinary care and collaboration. Many patients I treat are also cared for by other specialists and in these circumstances, input from the entire treatment team is imperative to optimize patient outcomes. Further, some conditions such as pancreatic fluid collections have various treatment options that span disciplines such as hepato-pancreaticobiliary surgery and interventional radiology. Only when we discuss and plan treatment strategies in a collaborative manner, are we able to achieve the best outcomes for our patients.
Overview
Diseases and Conditions
Barrett's Esophagus
Bile Duct Cancer
Esophageal Cancer
Pancreatic Cancer
Pancreatitis
Pancreatobiliary Disease
Polyps
Bile Duct Disorders
Pancreatic Fluid Collections
Treatments and Services
Stenting of the GI Tract
ERCP
Endoscopic Ultrasound (EUS)
Endoscopic Mucosal Resection (EMR)
Interventional Endoscopy
Endoscopic Suturing
Endotherapy for Barrett's Esophagus
Endoscopic Management of Perforations, Leaks and Fistulas
Hospital Affiliations
Froedtert Hospital – Milwaukee
Zablocki VA Medical Center – Milwaukee
Board Certifications
Gastroenterology
Internal Medicine
Clinic Locations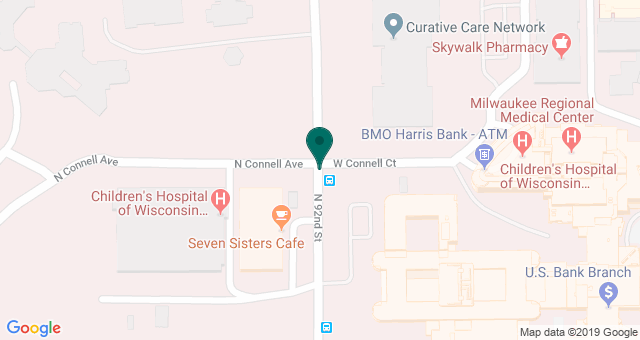 Biography
Dr. Smith did his Gastroenterology and Hepatology training at the Medical College of Wisconsin. After pursuing subspecialty training in interventional endoscopy at Washington University School of Medicine in St. Louis, and spending three years on faculty at Case Western Reserve University School of Medicine in Cleveland, he returned to MCW in 2020 to join the faculty in the Division of Gastroenterology and Hepatology. His clinical expertise is interventional endoscopy and pancreaticobiliary disorders. Dr. Smith has extensive research interests in many fields of gastrointestinal endoscopy and his primary research focus at MCW is to design and conduct clinical trials and other high-impact studies that will help shape best practices of gastrointestinal endoscopy in the future.
Education and Training
Doctor of Osteopathic Medicine - Michigan State University College of Osteopathic Medicine - East Lansing, MI (2009)
Residency in Internal Medicine - University of Chicago Pritzker School of Medicine/NorthShore University HealthSystem - Evanston, IL (2009-2012)
Chief Resident - Internal Medicine - University of Chicago Pritzker School of Medicine/NorthShore University HealthSystem - Evanston, IL (2012-2013)
Fellowship in Gastroenterology and Hepatology - Medical College of Wisconsin Affiliated Hospitals - Milwaukee, WI (2013-2016)
Fellowship in Interventional Endoscopy - Washington University School of Medicine - St. Louis, MO (2016-2017)