Andrea Stahulak, MD
Assistant Professor
Location
Eye Institute - Froedtert Hospital
925 North 87th Street
Milwaukee, WI 53226
Specialties
Neuro-Ophthalmology
Ophthalmology
Eye Institute
I try to treat each patient as though they are my family member. I realize that vision-threatening illnesses impact our lives in a big way and can cause my patients a lot of anxiety. I consider myself privileged to be able to use my knowledge and expertise provided by my extensive study of neurologic and ophthalmologic disease in order to properly diagnose perplexing diseases of the eye and brain. My goal is to help my patients understand what is happening to them so that they are empowered to take the next step toward wellness. I strive for excellence in patient care. I know that can only be done if my patients and I are on the same team working toward the same goals.
Overview
Diseases and Conditions
Eye Movement Abnormalities
Cranial Nerve Disorders
Optic Nerve Disorders
Double Vision
Pupil Disorders
Idiopathic Intracranial Hypertension
Treatments and Services
Management of Visual Disorders
Patients Ages Seen
Infant
Child
Adolescent
Adult
Senior
Hospital Affiliations
Froedtert Hospital – Milwaukee
Children's Wisconsin - Milwaukee – Milwaukee
Zablocki VA Medical Center – Milwaukee
Clinic Locations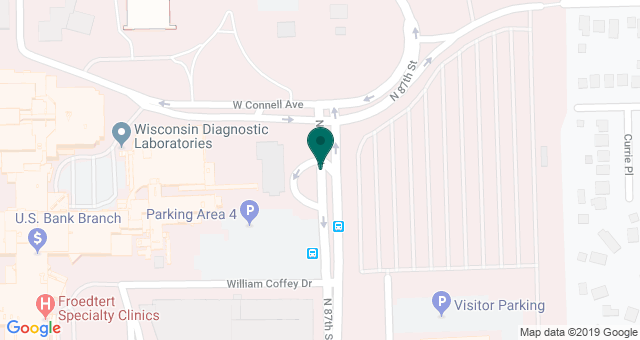 Biography
Dr. Stahulak has the unique background of having started in eye care as an ophthalmic technician when she was 20 years old. She graduated from the Medical College of Wisconsin in 2006 and became a board-certified neurologist after completing residency at Emory University in Atlanta in 2010. Dr. Stahulak gained subspecialty expertise through a neuro-ophthalmology fellowship at Michigan State University in 2011. Although she could have stopped there, Dr. Stahulak decided to complete ophthalmology residency at Beaumont Health Systems in Royal Oak, Michigan, so that she could treat neuro-ophthalmologic disease, having the expertise of both a neurologist and ophthalmologist. Dr. Stahulak says she is thrilled to be back in her hometown of Milwaukee so that she can give back to the community who made her who she is.
Education and Training
Doctor of Medicine - Medical College of Wisconsin - Milwaukee, WI (2006)
Internship in Internal Medicine - Emory University - Atlanta, GA (2006-2007)
Residency in Neurology - Emory University - Atlanta, GA (2007-2010)
Fellowship In Neuro-ophthalmology - Michigan State University - East Lansing, MI (2010-2011)
Residency in Ophthalmology - William Beaumont Hospital - Royal Oak, MI (2011-2014)