Daniel J. Stein, MD
Associate Professor
Location
Gastroenterology and Hepatology - Froedtert Hospital
900 N. 92nd St.
Milwaukee, WI 53226
New & Established Patients Call
As Director of the Inflammatory Bowel Disease (IBD) Program at Froedtert & the Medical College of Wisconsin, I oversee a team of doctors, physician assistants, nurses, nutritionists and pharmacists to provide state-of-the-art care for IBD patients. Our dedication to IBD patient care is all encompassing, extending beyond just "what the next best medication is for you". We focus on treating each patient as a unique individual with their own challenges that need to be addressed in order to get back to feeling well again. Beyond the personalized focus, we also work hard to optimize the long-term health of all of our Crohn's and Ulcerative Colitis patients with an attention on health care maintenance and special situations that arise over a lifetime (e.g. pregnancy). Our goal is to treat the whole person and not just the patient so they can live a long and rewarding life without IBD getting in the way.
Overview
Diseases and Conditions
Celiac Disease
Crohns Disease
Inflammatory Bowel Disease (IBD)
Ulcerative Colitis
Clostridium Difficile (C-Diff)
Short Gut Syndrome
Treatments and Services
Colonoscopy
Upper Endoscopy (EGD)
Fecal Microbiotica Transplantation (FMT)
Virtual Visit
Hospital Affiliations
Froedtert Hospital – Milwaukee
Board Certifications
Internal Medicine
Gastroenterology
Clinic Locations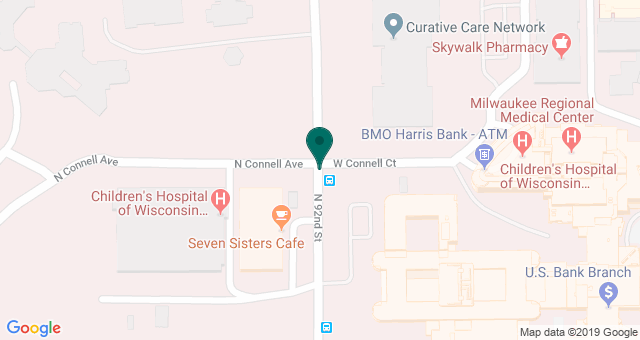 Biography
As a native Milwaukeean (Cudahy, WI originally), I take a tremendous amount of pleasure practicing the sub-specialty of Inflammatory Bowel Disease (IBD) in my hometown. I have been dedicated to the field of IBD since my mother was diagnosed with Crohn's disease when I was in high school. This dedication drove me to obtain a degree in biology at Marquette University and subsequently to join the research laboratory of Dr. David Binion and Dr. Subra Kugathasan at the Medical College of Wisconsin (MCW).
Realizing that I had a passion for patient care beyond the research laboratory, I matriculated to Creighton University Medical School where I worked hard to obtain an Internal Medicine position at the University of Arizona Hospital in Tucson, AZ. After three years of intensive training, I was honored to be asked to serve as a Chief Resident for a year before being selected as a Gastroenterology and Hepatology Fellow at the MCW. During my time at MCW, I was fortunate enough to learn from Dr. Binion once again and to have the support of the Division to spend an IBD focused externship at the University of Chicago with Dr. Rubin and Dr. Hanauer.
Since joining the faculty at MCW, I have worked hard to develop the IBD Program into one that focuses on excellence in patient care. We have developed a team of doctors, surgeons, physician assistants, nurses, nutritionists and pharmacists that not only work to provide patients with the state-of-the-art care, but who work to develop a personalized treatment plan for all of our patients. I can truly say that I am blessed to find myself focusing on the diseases I am passionate about, in the city that I love, and at an Institution that cares deeply for its patients and providers alike. I have deep roots in the Milwaukee community and hope to practice at Froedtert & the Medical College for many long and productive years to come.
Education and Training
Doctor of Medicine - Creighton University School of Medicine - Omaha, NE (2003)
Residency, Internal Medicine - University of Arizona - Tucson, AZ (2003-2006)
Chief Residency, Internal Medicine - University of Arizona - Tucson, AZ (2006-2007)
Fellowship, Gastroenterology and Hepatology - Medical College of Wisconsin Affiliated Hospitals - Milwaukee, WI (2007-2010)